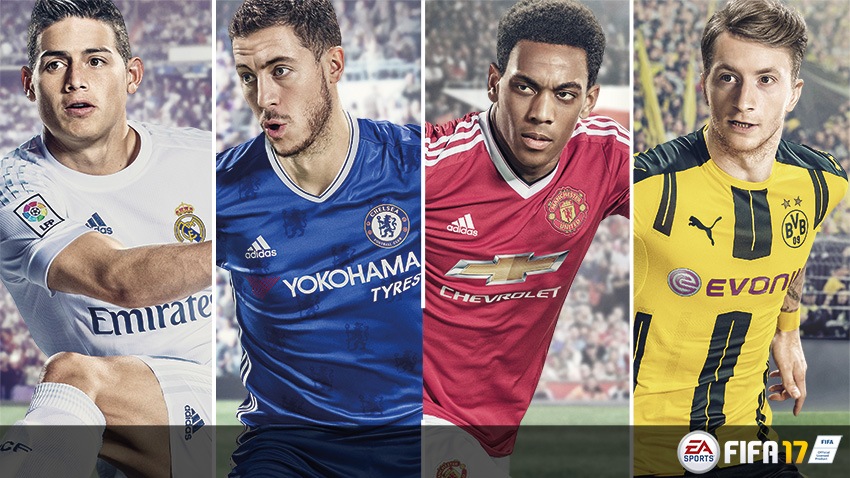 Just weeks after striking a deal with Italian champions Juventus, FIFA have delivered a crucial blow to rival PES 2017 by signing German giants, Bayern Munich.
This means that Bayern will become an official partner of FIFA 17, and as well as re-creating Allianz Arena, the game will include updated character models and facial scans of the team.
FIFA 17 has been created using the Frostbite engine, which makes it the most impressive game visually in the series so far, according to developers at EA Sports. 'Player interactions come to life in realistic detail across the entire pitch, like goalkeeper collisions, across-body tackles, 50/50 battles, jostling while ball is in the air and ball control while shielding,' claimed an EA representative.
'New proximity-based shielding will help you fend off opponents and keep possession. Defenders can be shielded out as you dribble in any direction'. The new and revolutionary 360 degree shield dribbling will allow players to defend in a more accurate and competitive way.
EA Sports will also present a 'massive' new story mode called The Journey, featuring rising star Alex Hunter. FIFA fans will have to wait until late September to get their hands on the game, however those attending the Insomnia58 gaming festival will be able to play FIFA 17 a month before it is released in stores. The festival will take place from Aug 26th-29th at Birmingham NEC.
Meanwhile, rivals PES 2017 have secured a huge agreement with Barcelona, meaning that they will have exclusive access to team legends such as Messi, Suarez and Neymar.
They are also said to be focussing on their 'Control Reality'. This will seemingly add lifelike new control elements, with particular emphasis on first touch, the creation and delivery of passes and adaptive intelligence.
PES 2017 product manager Adam Bhatti sparked debate after tweeting that PC users should not expect the game to be at the same level as other consoles. However, he later confirmed that despite missing some content, the PC version would be overall superior. 'Massive difference, framerate and resolution vastly superior on PC, aside from content,' he tweeted.
PES 2017 will be available from September 15th and FIFA 17 is due for release 27th September.