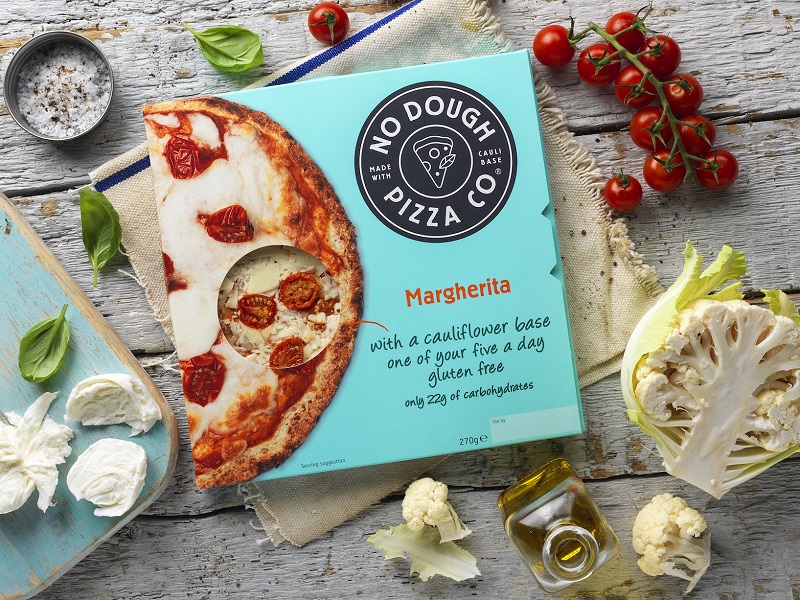 No Dough Pizza Co. has launched the perfect balance between delicious and healthy with its cauliflower-based, gluten-free pizza, available in Sainsbury's, ASDA and Co-op stored all over the country. Moreover, this is also the first cauliflower-based pizza that can be eaten by hand, with no need for a knife and fork.
No Dough uses an innovative process in creating its base, which contains over 70% cauliflower, resulting in a meal that is less caloric and has lower carbs than the traditional pizza. In addition, it also qualifies as 'one of your five a day'.
"We have been perfecting this recipe for quite some time and are now more than excited to announce the launch of No Dough in not just one, but three different supermarkets, across hundreds of stores throughout the UK. Our mission is to make great, healthy food accessible for everyone to enjoy. No Dough offers our customers the opportunity to enjoy their favourite pizza without having to worry about too many carbs or calories, so it no longer needs to be a treat saved only for the weekend," said Philip Pinnell, Managing Director of No Dough Pizza Co.
Available from the chilled aisle, No Dough pizza is the quick and convenient solution for a delicious and healthy dinner. Sainsbury's will be listing the product in two flavours: Ham and Mushroom and Vegan Margherita, while ASDA will be listing Pepperoni, the standard Margherita and Ham and Mushroom. Co-op will also be offering the Ham and Mushroom and the standard Margherita.