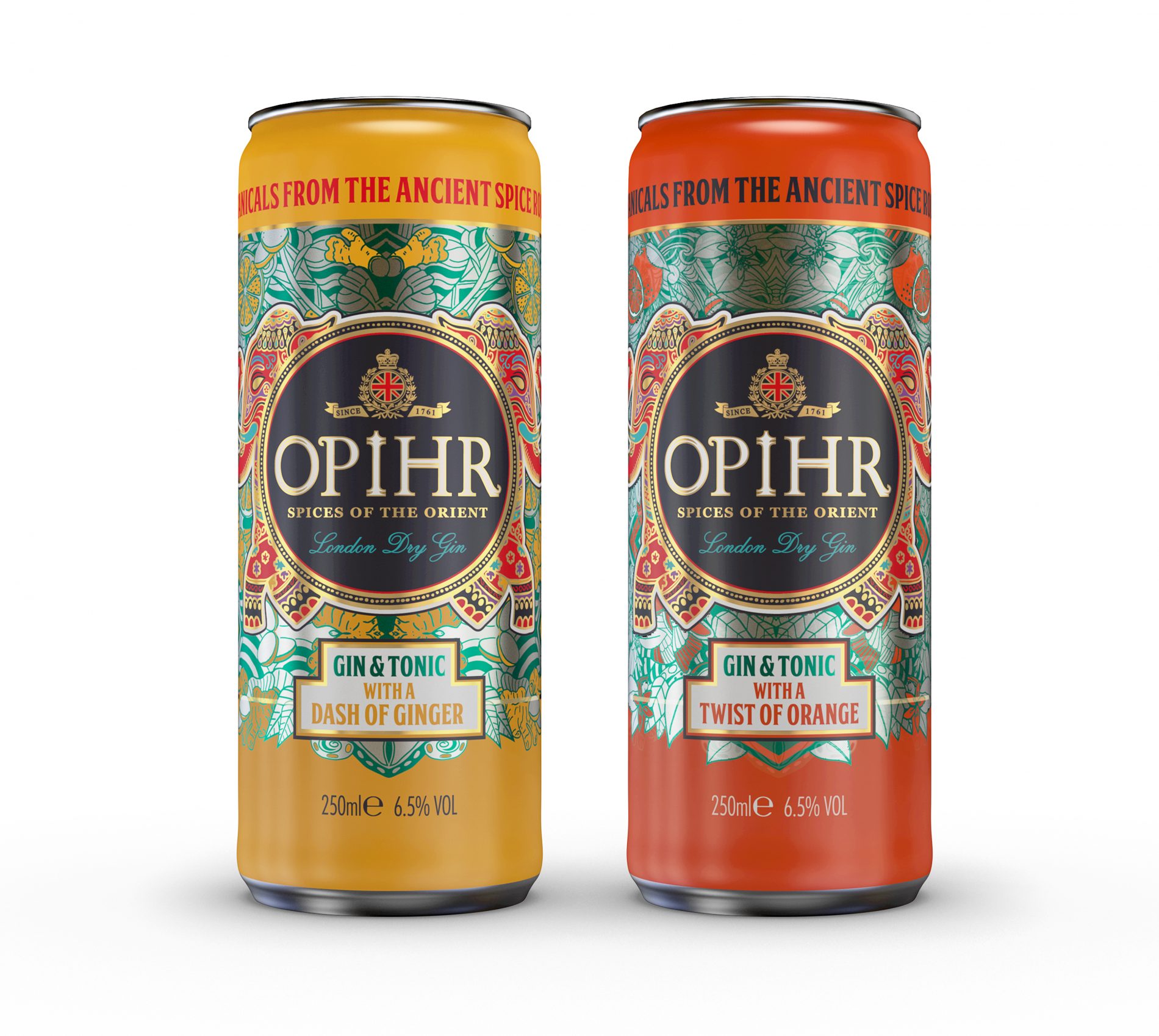 OPIHR Gin, the UK's leading spiced gin brand, has just released a duo of ready-to-drink gin and tonics in a can and they're set to send gins fans into a frenzy thanks to their enticing flavours and beautiful, Instagram-worthy designs.
A must-have for your next outdoor adventure, be it a meet-up with friends and family, a garden gathering or a drink at the end of a country stroll, OPIHR's new gin in a tin range features two deliciously refreshing flavours: Gin & Tonic with a Dash of Ginger and Gin & Tonic with a Twist of Orange (both 250ml / ABV 6.5%).
Each of the new cans feature beautifully ornate designs that take inspiration from OPIHR's connection to the Ancient Spice Route where its hand-picked botanicals are sourced, including cubeb berries from Malaysia, coriander from Morocco and cardamom from India – bringing an explosion of flavour to your palate.
While many of us are unable to jet off to some of these destinations quite yet, OPIHR's distinctive flavours are sure to transport you there with every sip, helping to satisfy your wanderlust in the meantime! Simply sit back, relax and enjoy over ice or straight from the can, while dreaming about your favourite destination or planning your next travel adventure for 2021.
Available in-store and online at Tesco now, RRP £2.00, the cans are also part of Tesco's 4 for the price of 3 offer, meaning you can stock up on both for you and your friends.