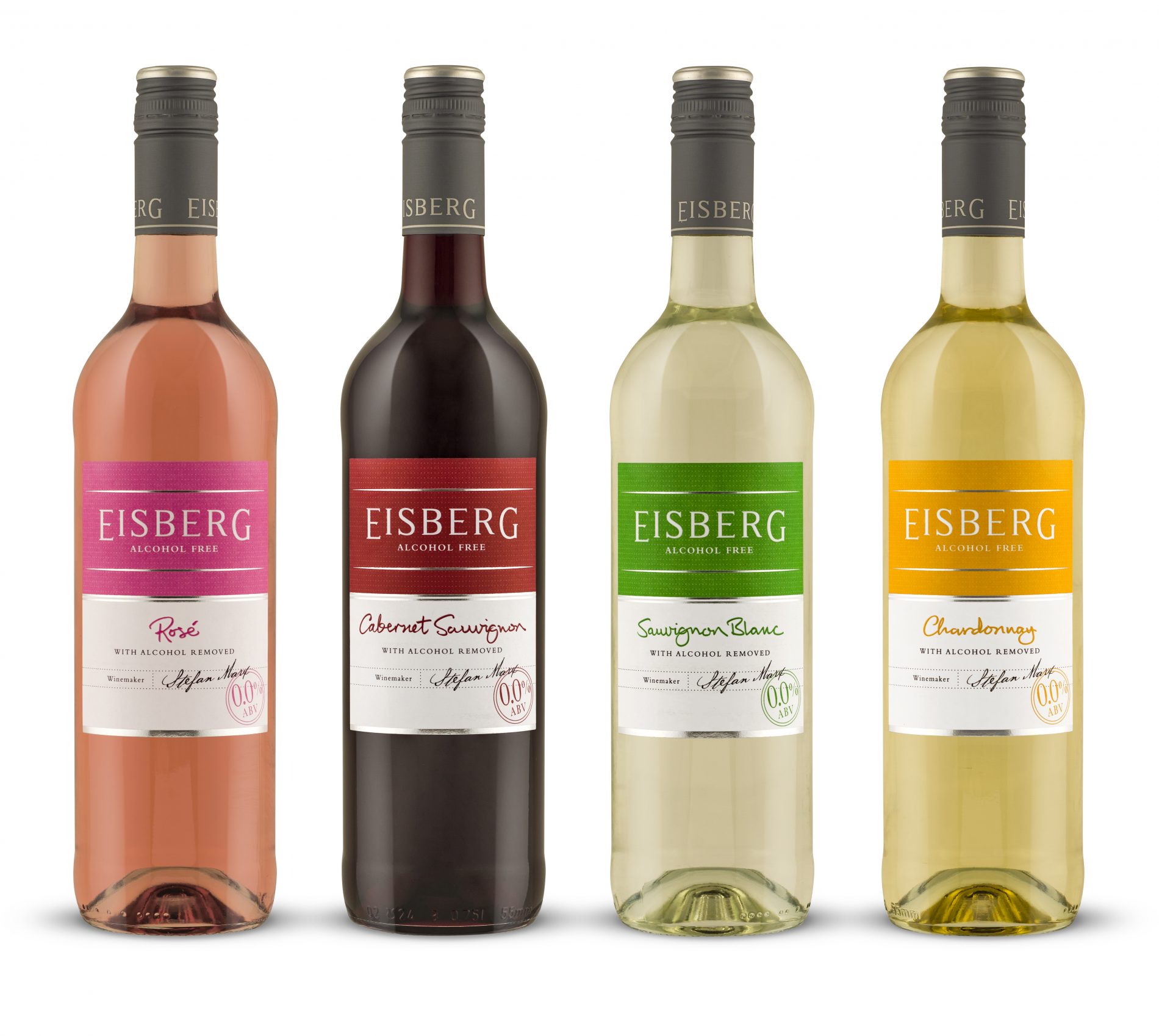 The rise of a new, younger generation of non drinkers has led Eisberg – the UK's number one alcohol free wine – to undergo a complete design update with a fresh new logo and label.
With one in five people aged under 25 now choosing not to drink – boosting the alcohol free drinks market to £43M (Nielsen July 2018) – the brand has overhauled its wine range to focus on its 0.0% alcohol credentials, and winemaker origins, with the aim to widen appeal to this new, younger audience.
The contemporary designs use bold shades of pink, red, green and yellow to ensure that the range not only stands out on-shelf, but are also easily recognisable by both the brand's existing base of loyal customers and new drinkers to the low and no fixture. Meanwhile, the new font design, larger varietal callout and winemaker signature help to emphasise the wine credentials and quality of the brand.
The re-brand also includes a clear new message too – introducing Eisberg as 0.0% for the first time. While the liquid is the same high quality, the 0.0% message has been made clearer on the labels to avoid any consumer confusion.
Andrew Turner, Director of Wine for Eisberg, said: "The low and no alcohol market has changed dramatically over the past few years. While once it was seen as a drink reserved for pregnant women, or designated drivers, the rise of the health and wellbeing movement has made it much more mainstream and acceptable, but confusion still reigns for shoppers. What is low and what is actually alcohol free?
"We are the UK's number one alcohol free wine brand for a reason. We continue to invest in our liquid and push for new ways to reach our customers. The new look range gives us a fresh look on-shelf and helps to clarify our real wine message yet 0.0% alcohol message."
Eisberg is made in the same way as regular wine, with the alcohol gently removed at the end through vacuum distillation. All the grapes used have been specifically chosen for their authenticity and ability to retain flavour – the result being an alcohol free wine containing 0.0% alcohol, with a maximum of 34 calories per 125ml glass and the real flavour of international grape varieties.