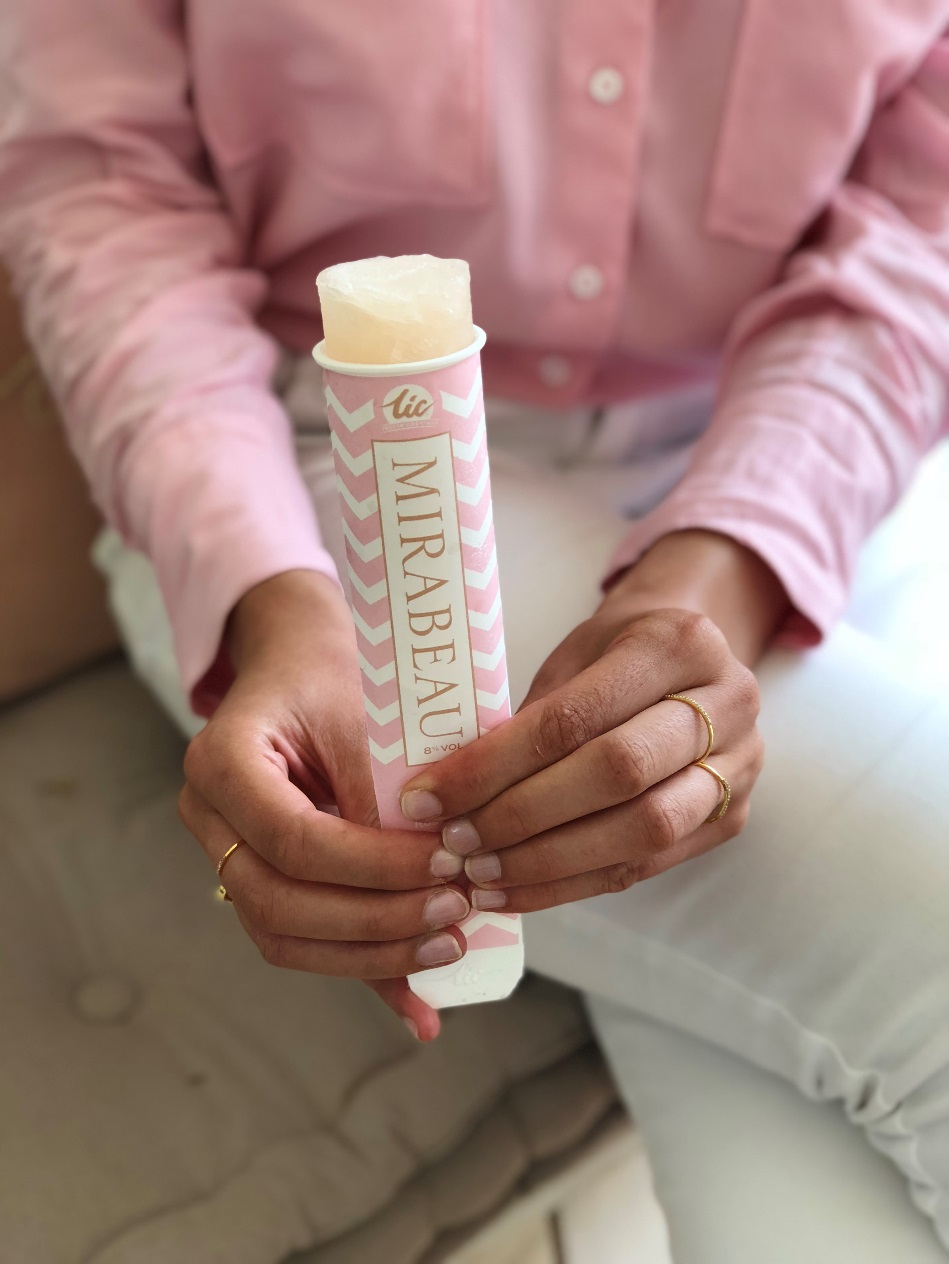 As the trend for alcoholic ice lollies continues to soar, Waitrose is welcoming the launch of Mirabeau en Provence's frosé popsicles. Available in special freezers in the supermarket, the frozen popsicles are made from a blend of Classic Mirabeau rosé wine with strawberry essence.
''We're excited to be launching our Frosé frozen cocktail with Waitrose, who have been such a great partner to  our family business from its very first day. This ice pop is a collaboration with the young entrepreneurs Harry Stimpson and Noah Geeves, who founded Lic, now a leader in frozen cocktails with natural, quality ingredients. Mirabeau Frosé is based on a secret recipe, combining our bestselling Classic Provence Rosé with English strawberry essence and we love this perfect marriage of summer fruit from our former home alongside wine from our new adopted country. We are sure this beautifully styled frozen Cocktail will give an indulgent moment to many during this amazing summer," said Stephen Cronk, co-founder of Mirabeau en Provence.
The 8% abv Mirabeau popsicles will be priced at £2.99 each and will be available in four Waitrose shops from the 13th of July – John Lewis Southampton, John Lewis Watford, John Lewis Foodhall Bluewater, and John Lewis Foodhall Oxford Street.
Mirabeau en Provence is the award-winning rosé brand founded by British producers Stephen and Jeany Cronk. Its wines are available in more than 50 markets, winning accolades and earning global acclaim from some of the world's toughest wine critics.
The brand focuses on making delicious, dry pink wines, which are regarded as some of the very best from the region, regularly voted in Top 5 Provence Rosés in blind tastings, as well as being crowned one of the top 10 rosés in the world by The Drinks Business last year, while building a brand that people love.
Mirabeau's range is currently available from selected supermarkets in the UK and includes their signature wine, Mirabeau Classic, a vibrant, pink-coloured Côtes de Provence made from beautiful hillside vineyards to the south-east of Aix-en-Provence, Mirabeau Pure, a very pale, delicate rosé made from some of the highest vineyards in the region, available at Booths and Waitrose.