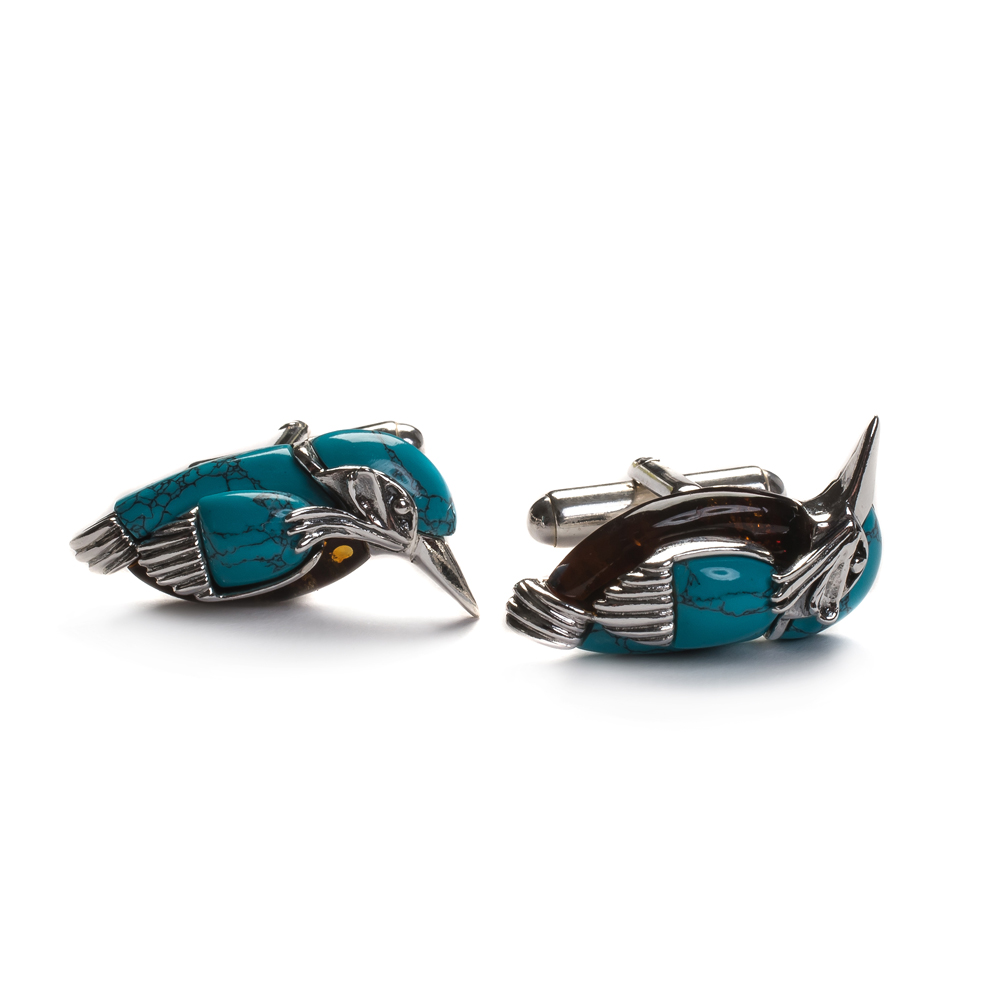 If you're thinking of a special treat for your dad this Father's Day, then why not have a look at British jewellery brand Henryka and its cufflink designs and amber gifts for men. Its best-selling wholesale designs – The Kingfisher cufflinks and Bumble Bee cufflinks – are priced at £165 and £75 respectively.
The success of these nature-inspired designs is also seen across women's jewellery, where the turquoise and amber kingfisher and amber-set bumblebee styles have strong sell-through. Moreover, as part of a long-standing brand collaboration, Henryka donates to the British Beekeepers Association (BBKA) each time a pair of Bumble Bee cufflinks is sold.
Henryka will also showcase its selection of giftware items for Father's Day, including an amber and silver money clip (RRP £120) and a vintage-inspired amber and silver pen and letter holder (RRP £230).
The brand offers a range of collectable desk ornaments as well, including a handmade amber and silver motorbike (priced £580), an amber trombone (priced £1,162), and a miniaturised amber cello atop a silver stand (priced £588). These unique art objects are available online and via Henryka's own-brand boutique in Hereford.
"We are well-known for our women's jewellery, but perhaps not so much our broad range of men's cufflinks and gifts. Our cufflinks span traditional and contemporary styles, meaning there is something suited to everyone. Now, we are looking forward to Father's Day to gather feedback on our ranges and begin designing new pieces that showcase our signature arts and crafts aesthetic," said Anna Emmett, Henryka's founder.
Henryka will continue expanding its men's jewellery range in the coming months and ensure its retail partners have the best choice during the Christmas buying period.
Henryka has seen a steady increase in cufflinks sales since January 2018 as more stockists discover the brand's broader ranges. Currently, it has close to 30 cufflink SKUs, including anchor, spinning wheel and geometric pieces set with cognac, milky, cherry and green amber in sterling silver.