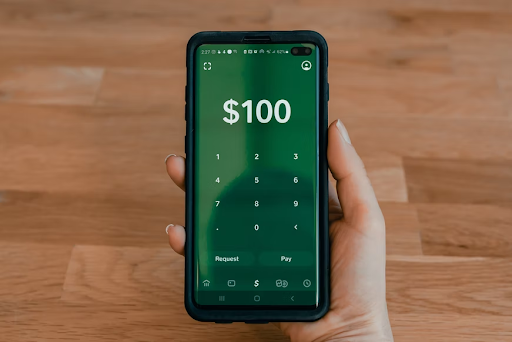 When it comes to transferring money, there is no "one method fits all". The methods of transferring money vary from person to person. While some love PayPal and can't do without it, others love Payoneer and think it's the best. There are still tons of other methods available on the internet to send money, even in countries you think they can't easily send money to. For instance, did you know you could do a cheap money transfer to vietnam by just clicking on the link above and following the instructions? Probably, you were unaware.
High-end technology has made these processes far easier and faster than you can imagine. There are even some sites now that would not request your card details or other personal information. Simply send the funds you wish to transfer to their account, followed by the information regarding the recipient, and that is all they will ask of you. They'll convert the money for you (if applicable) and within seconds, the other party will receive the money. As you read on, you'd discover some money transfer platforms and a general analysis of the advantages and disadvantages of these platforms. Let's get started without further ado.
PayPal
We started with PayPal because this list would be incomplete without it. It is one of the best way to transfer money abroad. The GnS account allows you to send payments for products and services to more than 200 countries, while the FnF account allows you to send personal payments to your friends and family. Some of their supported countries include Lesotho, the United States, Algeria, Dominica, and. Egypt.
Payoneer
Payoneer is another go-to platform for millions of people all over the world who need to transfer money safely. It is one of the safest way to transfer money online. Contrary to some complaints that PayPal suddenly held their money hostage in the name of verification, Payoneer does the exact opposite. In fact, freelancers and affiliate marketers use it more than PayPal. This company supports a lot of countries including Barbados, Benin, Cyprus, China, Chile, Bangladesh, and Gabon.
Zelle
This is one of the most popular transfer applications in the world but it only works in the United States, its headquarters. The only reason it's on our list is that it's the cheapest way to transfer money in the United States. It basically has no transaction fee. All you need to have is a US Bank Account, whether you're the sender or receiver, and within seconds, you've sent money.
Western Union
This is one of the oldest platforms for money transfers in the world. With over 200 supported countries, your money is in safe hands. The only complaint we've heard so far is that their customer care service is not top-notch. Everything else is fine, so you may proceed. Visit any Western Union location in your area, share your details and that of the receiver, drop the money and within 24 hours, the money would have dropped into the account of the receiver. However, this 24 hours timeframe is for domestic transfers. If it's overseas, it may take between one to five business days.
Venmo
Although Venmo has been around since 2009, PayPal purchased it in 2012. They've been a very reliable platform for making transfers safely and swiftly. No bad payment platform will have over 60 million users. In fact, the number keeps increasing on a daily basis. You can easily send money to friends, family, and even businesses who use Venmo.
MoneyGram
You may send and receive money using this method in a matter of minutes. MoneyGram is safe and reliable. You've probably seen some of their agents around your location helping people send money worldwide. They have been around since 1980 and employ more than 2000 people to handle complaints, ensuring that your money is transmitted securely and safely.
Advantages of Transferring Money Online
Ease
Imagine you have to leave the USA for Nigeria just because you want to give someone money. It is too stressful, right? It wouldn't even make sense as it'll only give rise to a chaotic situation.
Safety
Your money is safer when you transfer it with a reliable platform like any of the ones listed above. Even if something happens to it by mistake, you can easily get your money back because you know the platform to hold responsible.
Disadvantages of Transferring Money Online
Fees
The fees associated with transfers are usually substantial especially when you're doing multiple transfers.
Susceptible to Hacking
The fact that transferring money is an online affair means cyber criminals can swoop in. They can easily get your banking details if you're careless and wipe out your account. You must take every necessary precaution to safeguard your banking details.
Final Thoughts
Do not let anyone discourage you from transferring online. All you need to do is protect your details and be smart about your transfers. Never let anyone you don't trust know your account balance. You'll be much safer that way.