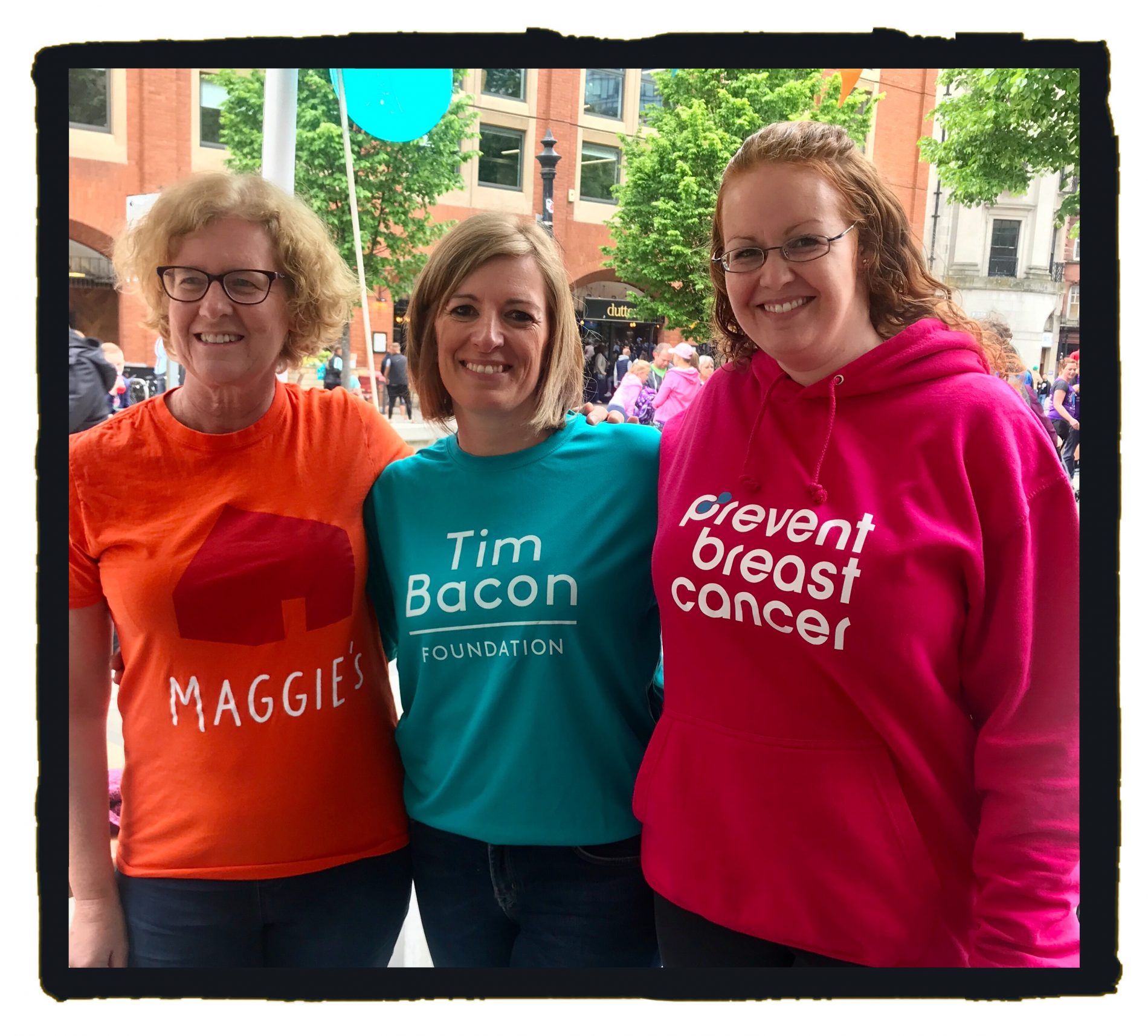 Manchester-based charity, Prevent Breast Cancer has entered a partnership with The Tim Bacon Foundation, which was established in honour of Living Ventures founder Tim Bacon, who sadly passed away in April 2016. The Tim Bacon Foundation will be donating £100,000 to Prevent Breast Cancer, to support its research into the prevention of the disease.
Australian-born Tim – who originally started out as an actor in Australia, before becoming a restauranteur – founded the Living Ventures restaurant group with his business partner, Jeremy Roberts, in 1999. Living Ventures has been behind many of Manchester's best-loved bars and restaurants over the years, including The Living Room, Australasia and The Oast House, as well as successful nationwide brands, The Alchemist, GUSTO and The Botanist.
Tim was first diagnosed with Non-Hodgkin Lymphoma in 2000, after finding a lump at the age of 36. Fourteen years later, after a period of remission, he was diagnosed with stage III melanoma cancer. Despite his health problems, Tim continued to work and live life to the full until his passing in April 2016 at the age of 52.
The Tim Bacon Foundation was created in Tim's name by Jeremy Roberts, to recognise his achievements and to carry on his legacy and spirit of generosity. With the help and support of the Living Ventures Group and Tim's friends and family, Jeremy set up the foundation to support charities for people living with cancer. Its first appeal raised £500,000 for the UK's first Proton Beam Therapy centre at The Christie Hospital, which was matched with European research funding worth £1.5m. The Foundation also supports Maggie's Centre at the hospital, which offers practical, emotional and social help for cancer patients and their families.
The donation to Prevent Breast Cancer this year will fund Prevent's research into breast density, the second-highest risk factor for developing breast cancer, after age. Having a high level of breast density can lead to cancer going undetected on a mammogram and also increases individual risk of developing the disease. Although women who are affected are up to six times more likely to face a diagnosis of breast cancer, little is understood about why this is.
Prevent Breast Cancer trustee, Diana Harris, who was diagnosed with breast cancer in her 40s, said: "Having gone through breast cancer myself, I joined the board of trustees at Prevent because I was drawn to its focus on finding ways to create a future free from breast cancer – I have two daughters, and I never want them to experience what I went through. Despite it being such a strong risk factor, there has been relatively little research into breast density. It can help predict which women are more at risk of developing breast cancer, so if Prevent can find new treatments that can stop cancers from forming, fewer women will have to go through what I faced."
The funding from The Tim Bacon Foundation will be going towards two research projects, based at the University of Manchester. Both projects aim to help scientists better understand this risk factor to protect future generations from the disease. One project examines both high- and low-density breast tissue from women who are undergoing surgery, and the other investigates the specific changes to DNA that lead to cancer developing.
The two projects funded by The Tim Bacon Foundation will pave the way for further discoveries which could improve the screening process for breast cancer and lead to new avenues for prevention of the disease, such as the development of drugs to reduce breast density levels.
By teaming up with the Tim Bacon Foundation, Prevent Breast Cancer hopes to increase awareness about breast density as a risk factor for developing the disease. As part of the partnership, the charities will be hosting joint events over the course of the year, as well as collaborating on online content.
Jeremy Roberts, chair of the Foundation, said: "Tim was always vibrant, inspiring and generous. He faced his personal battle with cancer with the exact same courage and strength that he carried with him throughout his life. I am inspired by him every day, and I wanted to ensure that his spirit was not forgotten. The Tim Bacon Foundation aims to help charities who have research projects that make a real difference and who offer help and support for anyone that has been affected by cancer.
"Prevent Breast Cancer do incredible work, funding ground-breaking research into the prediction and prevention of the disease. Our donation will be directly funding the research into breast density, one of the biggest predictors for breast cancer. It's amazing that there is such a substantial gap in research in order to help prevent the disease for future generations."
Nikki Barraclough, executive director at Prevent Breast Cancer, said: "Tim's story is so inspiring, and the Tim Bacon Foundation is truly keeping his legacy alive by offering an incredible level of support to charities that help those who have been affected by cancer. We are excited to be partnering with a fellow Manchester-based charity that we can work together with to make a difference. By supporting our ground-breaking research, The Tim Bacon Foundation will be helping us change lives.
"Despite breast density being a key risk factor for developing breast cancer, there's been little research into why that is – the generous donation from the Tim Bacon Foundation will be funding two key research projects to give a better understanding into breast density.
"We'll also be hosting some exciting joint events over the next year, so keep an eye out for what we have planned!"
Prevent Breast Cancer is the UK's only charity dedicated to the prediction and prevention of breast cancer, carrying out vital research at The Nightingale Centre in Wythenshawe. To find out more about Prevent Breast Cancer, its events, fundraising and research, visit: https://preventbreastcancer.org.uk.
To find out more information about the Tim Bacon Foundation, its events, fundraising and who we have funded, visit https://timbaconfoundation.co.uk