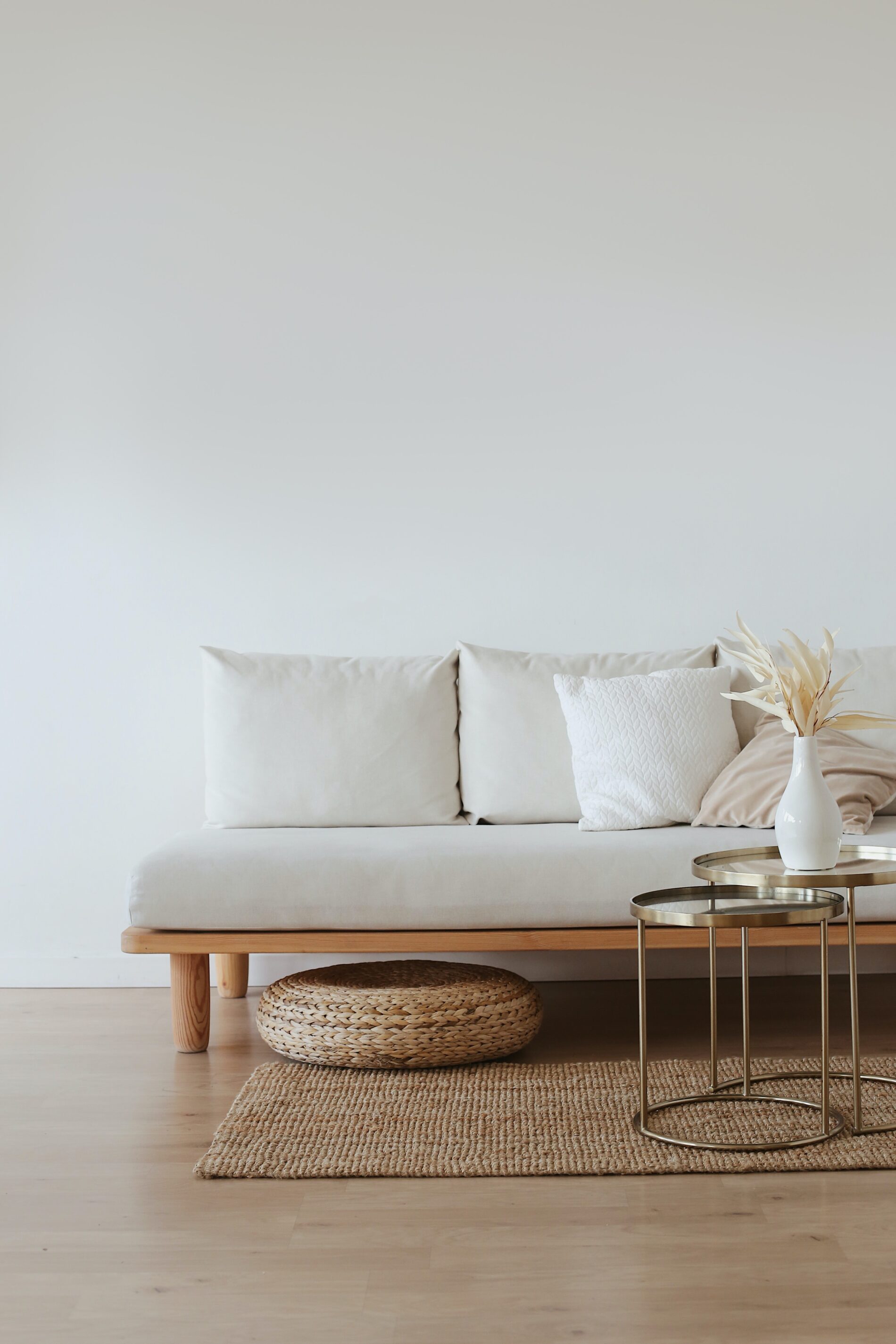 Because of poorly positioned windows or a lack of square footage, some interiors feel smaller and more constrained than they need to.
With a couple of smart house design ideas and organization tips, you'll feel like you're living big. When you're working with a limited amount of space, it's critical to make the most of what you do have. To tidy, declutter, and open up your home for comfortable small space living, use clever ideas and tactics. Even if you are limited in space and you have chosen Truoba 2 bedroom tiny house plans, there are still ways in which you can make the most of them.
Purchase furniture with visible vegs
To provide your living room a more spacious vibe, equip it with uncovered legs and armless chairs.
Attach your television to the wall
In your living area, a tv stand can be a huge waste of space. Placing your TV above the fireplace or on the wall helps to conserve space while giving your room a more modern, uncluttered appearance.
Establish a neutral tone
Keep the colour scheme neutral, in light or pastel colours, to enhance the room's brightness. Add mirrors to mimic your wall colors to lighten up the space, particularly if there aren't any windows or natural sunlight.
Create tactical storage
To provide yourself organization alternatives without occupying up floor space, eliminate bulky storage components and opt for floating shelves or built-in bookcases. Bench, trunk, or ottoman are multifunctional furniture items that can be used as a seating or table as well as a storage solution.
Think big when choosing a rug
A wide area rug is an excellent technique to make a space appear larger. One that sits beneath the couch, coffee table, or other pieces of furniture will draw attention in a wider direction.
Choose light-colored window treatments
To open up the space, let natural light in through the windows and use white or light-colored gauzy curtains to emphasize the windows. For privacy or to obscure the sun on particular occasions, blackout shades can be used.
Manipulate the functionality of rooms
Only because a room is planned a specific way in a layout you've been given doesn't imply you have to use it that way. Turn a closet into a home office. A home office is quite helpful and might provide more space than a simple closet. Don't be afraid to be creative and experiment with the things that work the best for you.
Experiment with light
Light may make a space appear bigger than it is. You can lighten up a room and add height to it by using various types of lighting. Clean windows frequently to permit for more light and sun, and use a softer effect, as well as low and high lighting controls, to allow light to enter from various points, levels, and intensities.
Make your home less cluttered
A room will feel lighter and airier with fewer stuff in it. Reduce the amount of heavy decor, souvenirs, and other unneeded stuff in smaller areas. Remove them or relocate them to a bigger space with more sunlight.
Cut back ​​foliage
Take a look out the windows. Trim down low-hanging twigs and branches or overgrown bushes that are obstructing your view of the outdoors to restore your vision. Also, think about how the new vegetation will look when they're fully grown, not simply how they seem from the interior anytime you alter up the landscaping around the exterior of your home.
Replace doors
In places where absolute privacy is not required, swap solid doors with French doors. Placing transoms over doorways, as well as clear glass panels, will make a room seem more expansive.