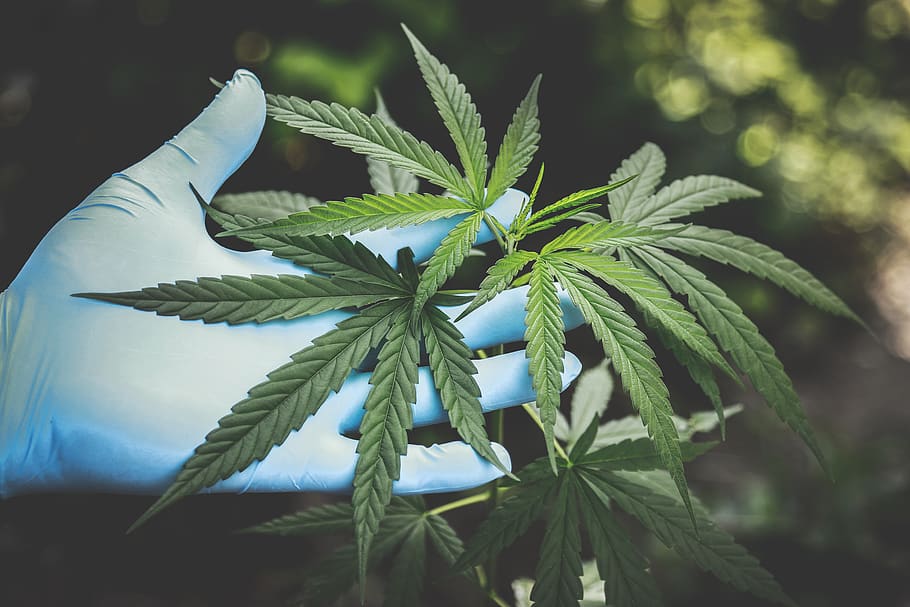 It has been several years since I adopted weed seeds to make my favorite vegetable milk. I have it tested during my lessons, and the participants are always surprised and often seduced by the taste! It's time to talk about this fabulous seed here …
Cannabis seeds (or weed seed) contain all the amino acids (protein builders) and essential fatty acids necessary for full health. No other plant source provides protein in such a digestible form and easily assimilated by the body, as well as good fats in rates perfect for health, vitality, immunity and resistance.
An ecological and resistant plant
Native to Central Asia, cannabis has been cultivated in Central America, Africa, China, India and the Middle East. Varieties low in THC (the psychotropic element of marijuana) can be grown in almost any latitude for food, quickly and without chemical aid. The plant is hardy and grows like a weed.
The stems of the plant, a significant source of fiber, are used to make ropes, textiles, paper and building materials.
Despite the excellent nutritional qualities of cannabis seeds, their use in human food is still little known. But Raw Food enthusiasts have decided otherwise and considered weed seeds as a superfood, with a pronounced taste but tasty for the initiated.
Cannabis seeds and nutrition
Thanks to its genuinely nutritious composition, weed is an excellent choice for a healthy diet.
Cannabis seeds (whole or shelled) provide:
35 % protein: all the amino acids necessary for metabolism, including arginine, which plays an essential role in cardiovascular health, in a highly digestible form;

43 % of lipids: of which approximately 80% of essential fatty acids omega-3 and Omega-6 in an optimal composition of 3 for 2, for robust cells, the synthesis of essential hormones and the stabilization of lipids in the blood ;

13 % carbohydrates for energy intake;

7 % natural fibers that help digestion;

many minerals (iron, magnesium, zinc, manganese, potassium, phosphorus, copper, calcium);

vitamins and antioxidants (A, B1, B2, B6, C, E).
Health benefits
Cannabis seeds are well known to improve cellular metabolism and to help to build a strong immune system. Their vegetable proteins are devoid of cholesterol and processed fatty acids.
Almost all of their nutrients are immediately used by the body's metabolism, and do not turn into fat. By strengthening the immune system, they fight infectious diseases and enhance the defenses against cancer. Gamma-linolenic acid regulates lipids in the blood and thus helps prevent arteriosclerosis, heart attacks and attacks.
Consuming weed seeds in addition to flax or chia seeds provides, in addition to the precious Omega-3, additional nutrients (proteins, vitamin B1 and iron), in addition to the discovery of a new flavor. Also, note that cannabis and chia seeds are much sweeter for the intestines than flax.
How to eat weed seeds
In live food, we are particularly fond of weed, which we consume in the form of vegetable milk, to be prepared like almond milk.
The peeled seeds have an incomparable flavor and can be sprinkled on salads, added to smoothies or any other raw dish. Whole seeds can be ground and then crushed to make a mash or butter with a delicate flavor. Cannabis is a protein intake highly appreciated by athletes.
Whole seeds can also be eaten in raw preparations such as crackers, but they are almost too crunchy. For oil, take care to keep it cold because, like linseed oil, its richness in Omega-3 makes it fragile to oxygen and heat. Oxidized fats are indeed harmful to health.
When it comes to consuming cannabis seeds, in a food context, it is, of course, not cannabis leaves. It is cannabis Sativa, but varieties low in THC. It consumes the weed seed and the oil from the seeds. Both have fascinating properties for food.
There are cannabis and weed …
Cannabis seeds have their origin in Central Asia, Central America, Africa, India, China and the Middle East. The regulations are very specific in each country: if marijuana is banned in many countries, or regulated, industrial weed is often allowed, categorized as a natural product.
What changes is the content of tetrahydrocannabinol (THC), the psychotropic element present in marijuana: it is very low and strictly regulated (and verified) in the varieties used for industry or food.
We talk in this article about this last use but know that we also use these varieties to create clothes, other textiles, building materials (like weed concrete ), fuels, etc. Resistant fibers are then drawn from the stems of the plant.
Get the best cannabis seeds
The best way to get good cannabis seeds online is to stay with reliable and legit companies such as SensorySeeds. With these websites, you are sure to get the best products!