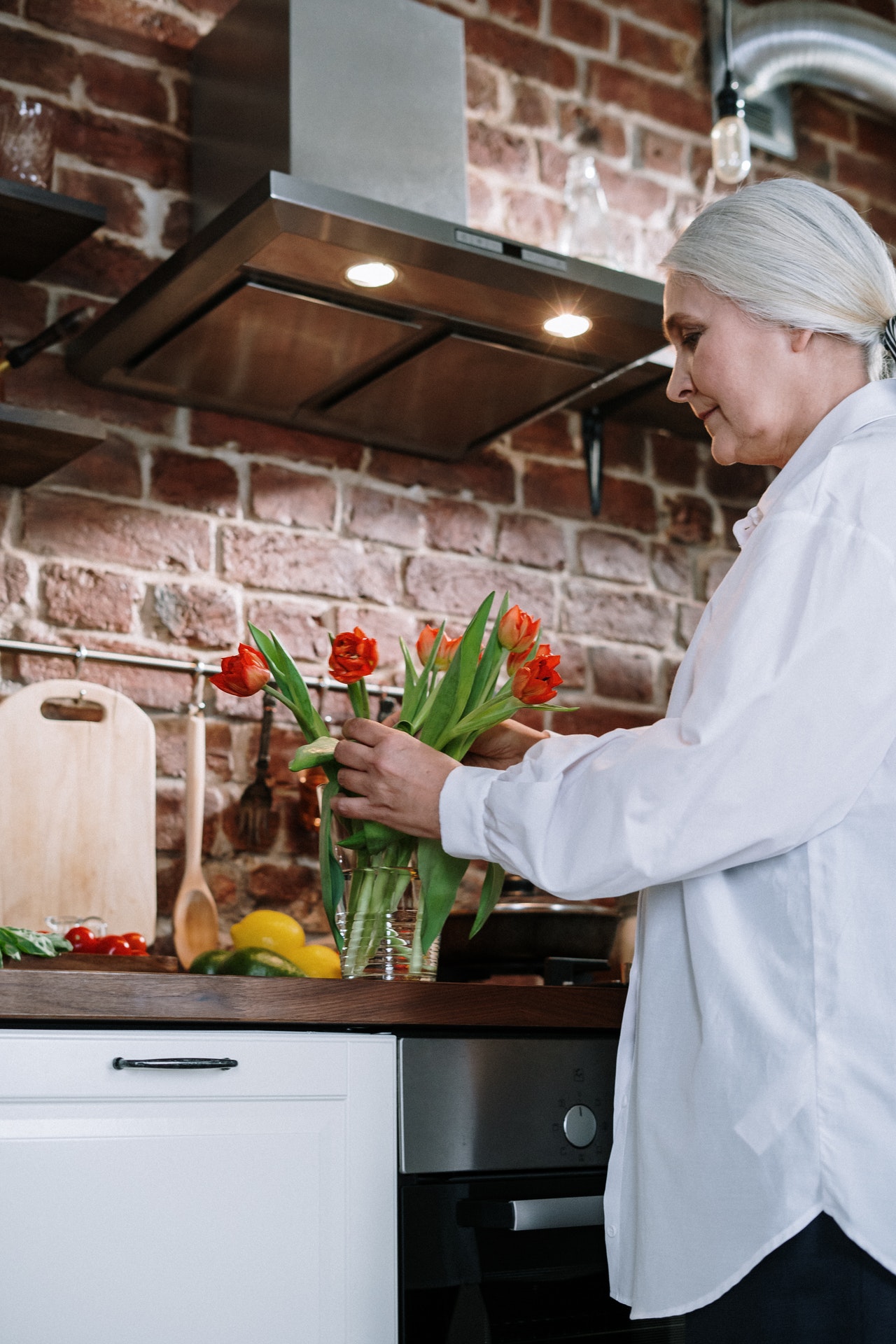 In the last few years, grey hair has become one of the most popular trends and one of the most requested hairstyles. It is interesting, as natural grey hair is usually a thing many women try to disguise or get rid of as if it was the first sign to hire a live-in carer. What if it's time to stop resisting and embrace your new hair?
Turning grey, hair becomes coarse, brittle, prone to breakage and hair loss due to stopping the melanin production. For that reason, natural grey hair requires special attention and a unique approach. The good news is that you can still maintain it healthy and strong when sticking to several necessary habits.
Below, you will find a list of universal tips for an effective hair care routine for grey strands.
Do Not Pull Grey Strands Out
Specialists from Scissor Tech warn that plucking separate grey hair strands may seem harmless initially, but it will not bring any positive results in the long run. First of all, it does not make much sense, as the root of the hair that already lacks the pigment will not be able to produce it again after you pull the grey one out. Secondly, frequent plucking may result in your hair not growing back.
There are also risks of damaging hair follicles or getting infected if you misuse tweezers. With your hair getting thinner and drier, you want to stimulate the hair growth rather than encourage its loss.
So instead of pulling grey hairs out, start massaging your scalp regularly – each time you wash your hair. Gently rub your scalp with your fingers for a few minutes. Such a simple procedure will help activate hair growth and strengthen the roots.
Balance Your Diet
Like any other treatment, your care for grey hair should start from within. Food is the primary source of vitamins and minerals needed to keep your hair healthy, so make sure your diet is nutritious and wholesome.
Your ration must contain foods rich in proteins, B vitamins, iron, calcium, zinc, and silica. These elements are useful for the care of grey hair and strands' structure, especially those that are only beginning to turn grey. They can be found in meat, legumes, green veggies, and fish that contain omega-3-6-9 fatty acids.
Sticking to a healthy hair diet also means giving up fast food and farinaceous food.
Keep Your Hair Moisturised
Natural grey hair tends to be more brittle, dry, and prone to breakage, so ensuring you provide it with enough moisture is vital. First of all, you should switch to hair care products for dry hair. Preferably they should contain plant extracts, oils, vitamins, D-panthenol, and coenzyme Q10. The latter promotes rejuvenation and cell regeneration, strengthening the structure of strands.
Secondly, exclude the factors that take moisture from your hair. Do not walk in the sun (or in winter colds) with your head uncovered, always visit a pool with a bathing cap, and avoid using a blow-dryer or curling iron frequently.
Another crucial factor is to stay hydrated, so make sure you drink plenty of water every day.
Tame Your New Hair Texture
With age, the texture of your hair will change due to the lack of pigment. Thus, if you have fine hair, you may notice it is turning into coarse hair. When such changes occur, you must adjust your hair care routine accordingly.
Hairstylists suggest not only choosing more suitable hair care products but also introduce some completely new ones. For example, soothing creams will help control the frizz, while using natural oils – like avocado or coconut oil – prevents them from dryness and helps in styling stubborn strands.
Find Your Perfect Cut
Even if you decide not to dye your hair, it does not mean there is no need to cut and style it anymore. On the contrary, as the grey hair becomes drier and more brittle, it is essential to trim it regularly to get rid of split ends and give your hairstyle a fresh, lively look.
When choosing the most suitable haircut, you need to consider how many strands have turned white and how they are distributed throughout the hair: evenly or located in one place. Sometimes it is enough to pick a suitable haircut to hide the very first silvery hairs. Consider getting yourself a shorter haircut – it will allow your hair to avoid tangling, splitting, and make them more manageable.
The Bottom Line
Natural grey hair, just like any other type of hair, requires a unique approach. As it generally becomes dry, thin, and prone to damage, it is crucial to find more suitable, gentle alternatives to take care of it.
One of the essential things is to minimize the impact of harmful external factors. Those are environmental factors as well as the products you apply to your hair daily. Equally important is nourishing your hair from the inside, so make sure to enrich and diversify your diet.
Remember that you should always wear your natural grey hair with pride, and sticking to a proper hair care routine will allow you to do it confidently and gracefully.