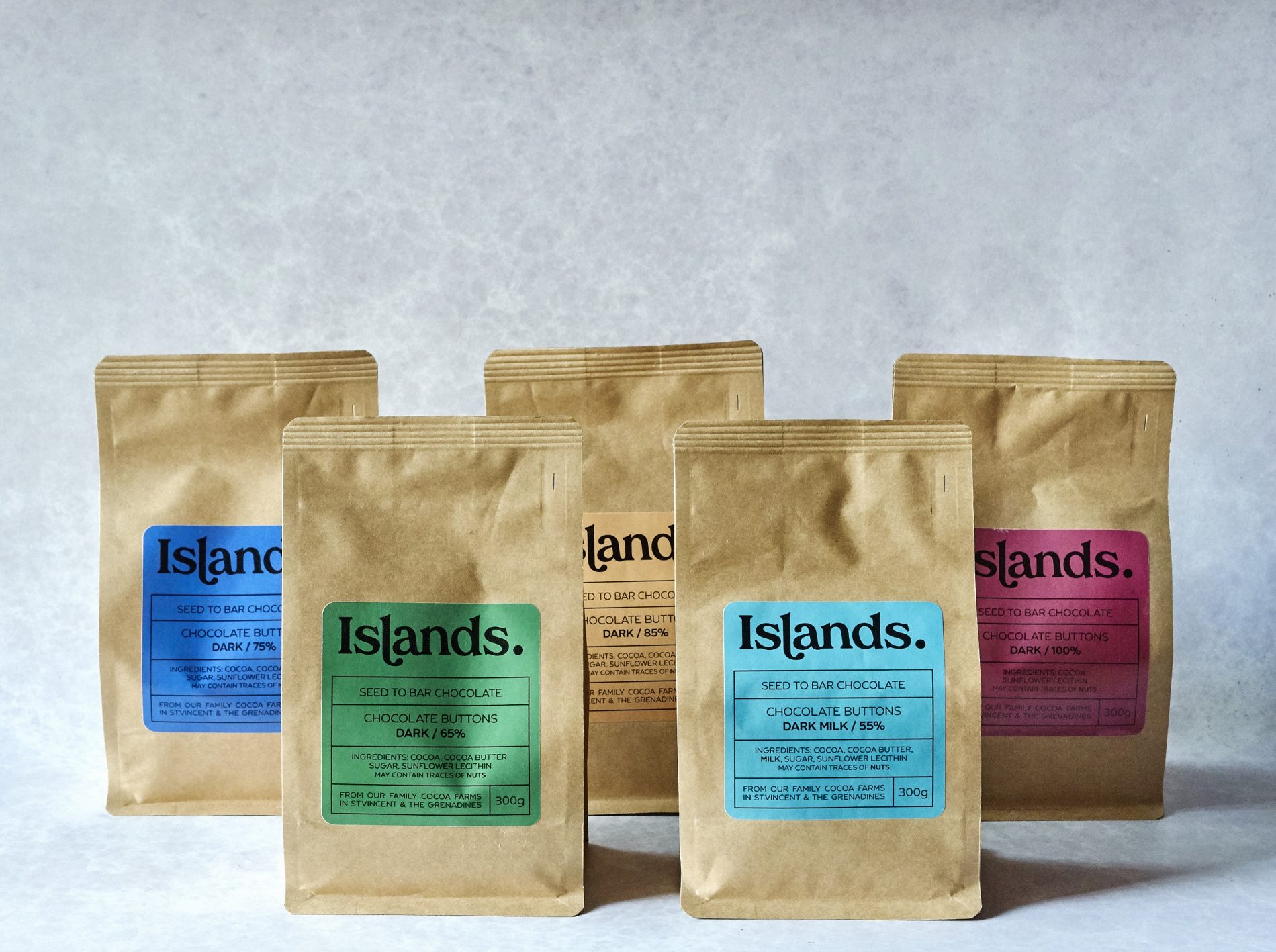 Islands Chocolate, the independent, pioneering seed-to-bar craft chocolate company, is launching a home cooking range of Buttons so Brits can make their own culinary creations at home with chocolate used by the most iconic restaurants and chefs in the county.
To date, Islands Chocolate's Buttons have only been available in iconic and Michelin Star restaurants. From Chiltern Firehouse and Pollen Street Social to Lucky Cat and the kitchens of Gordan Ramsey, Marcus Wearing, Jason Atherton, Claude Bosi and Sat Bains, the brand is championed by world-class chefs for its complex, rich flavour profile and artisan values. Now, Brits will be able to order their own from the brand's website, which delivers nationwide.
Islands Chocolate's Buttons have been carefully developed with the help and advice of several renowned Michelin star chefs. Delicious straight from the bag, they are also perfect for cooking, whether individuals are making something simple, like an artisan hot chocolate, or putting together a more extravagant culinary creation.
The Buttons
Islands Chocolate buttons are available in five varieties in 300g bags. Every product in the range is a true celebration of the fruity characteristics of Caribbean cacao; beautifully balanced to promote a whole host of flavours.
55% Milk Premium (£9.50): A dark milk chocolate, with hints of caramel and fruit and a higher percentage of cocoa than most other milk chocolate products.
65% Dark Premium (£10.50): A fruity explosion packed full of flavour. This is the Islands Teams' favourite – so tasty and moreish, with subtle citrus notes and banana undertones.
75% Dark Premium (£11.50): With lovely balance between fruit and nut, the flavours really are fantastic. Great for a moment of indulgence and even better to cook with.
85% Dark Premium (£12.50): An incredibly well-balanced dark chocolate with very little bitterness. This chocolate is used in numerous Michelin star kitchens and has been praised for its subtle notes of citrus and earthiness.
100% Dark Premium (£13.50):  This is an intense chocolate, perfect for flavour junkies and those that like their coffee black. As well as a complex eating chocolate, the product can be used in sweet and savoury dishes.