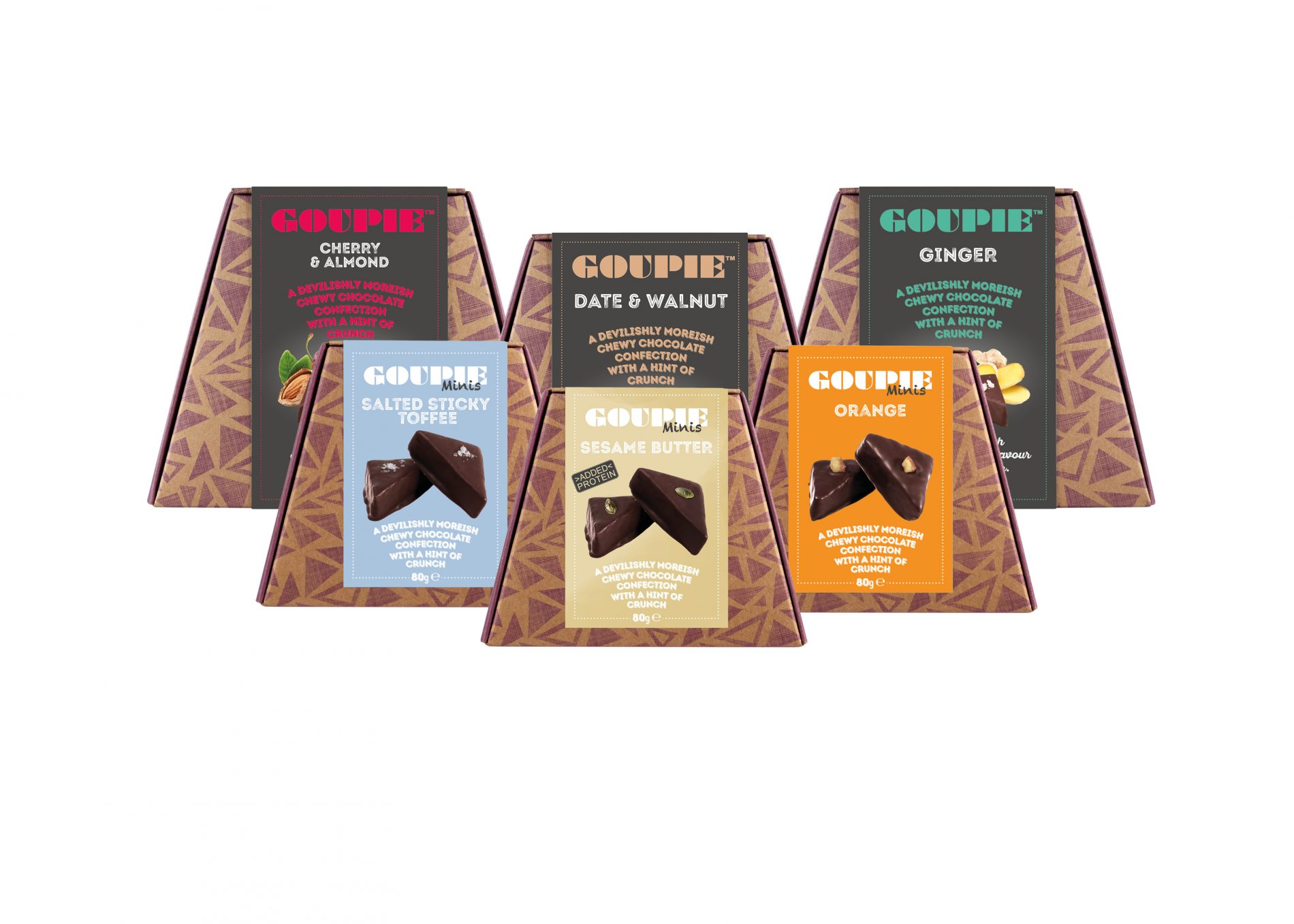 Goupie, the moreish chewy chocolate confection hand-produced in Kent, has announced the extension of its shelf-life to 9-months, as well as the switch to a Julian dating system, which will enable the company to improve its traceability even further and streamline its process.
"We were determined to improve our traceability of products, and allow more flexibility to our customers," said Janet Simpson, Co-Founder at Goupie. "With Julian dating, it will be much easier for us to identify specific batches and the extended shelf-life will help our customers plan ahead and buy from further afield."
The expanded shelf-life will be applied to all Goupie products, allowing them to open up their supply chains to further abroad, supporting their plans for export.
"We've been testing our products for well over a year now to ensure that the quality is maintained with our improved recipes for the full 9 months. Obviously, as a best before date, there is nothing harmful in products after that time, but it's important for us that the quality is maintained for the customers," explained Janet.
Goupie is available in 18 flavours from a variety of specialist food retailers or online at www.goupie.co.uk. The flavours include Original, Hazelnut, Orange, Dark Chocolate with Lavender, White Chocolate with Lavender, White Chocolate with Cardamom, Mint, Cherry & Almond, Espresso, Date & Walnut, Salted Sticky Toffee, Chilli, Ginger, Lemon Meringue, Sesame Butter, as well as special flavours for the festive period – A Taste of Christmas, White Christmas, and Boozy Christmas.
All Goupie branded products are based on a genuine family recipe, with 13 of its dark chocolate flavour being dairy free and vegan friendly. There are also seven gluten free flavours, which include all of the Christmas flavours.
Janet Simpson has refined this original cocoa-rich chewy chocolate confection into a range of distinctive flavours: all made by hand, and then cut into distinctive triangular pieces.  Together with Joe, her husband, Janet has now moved production from their farmhouse kitchen to a state-of-the-art production unit to ensure that Goupie continues to be made to highest standards of hygiene and product quality.