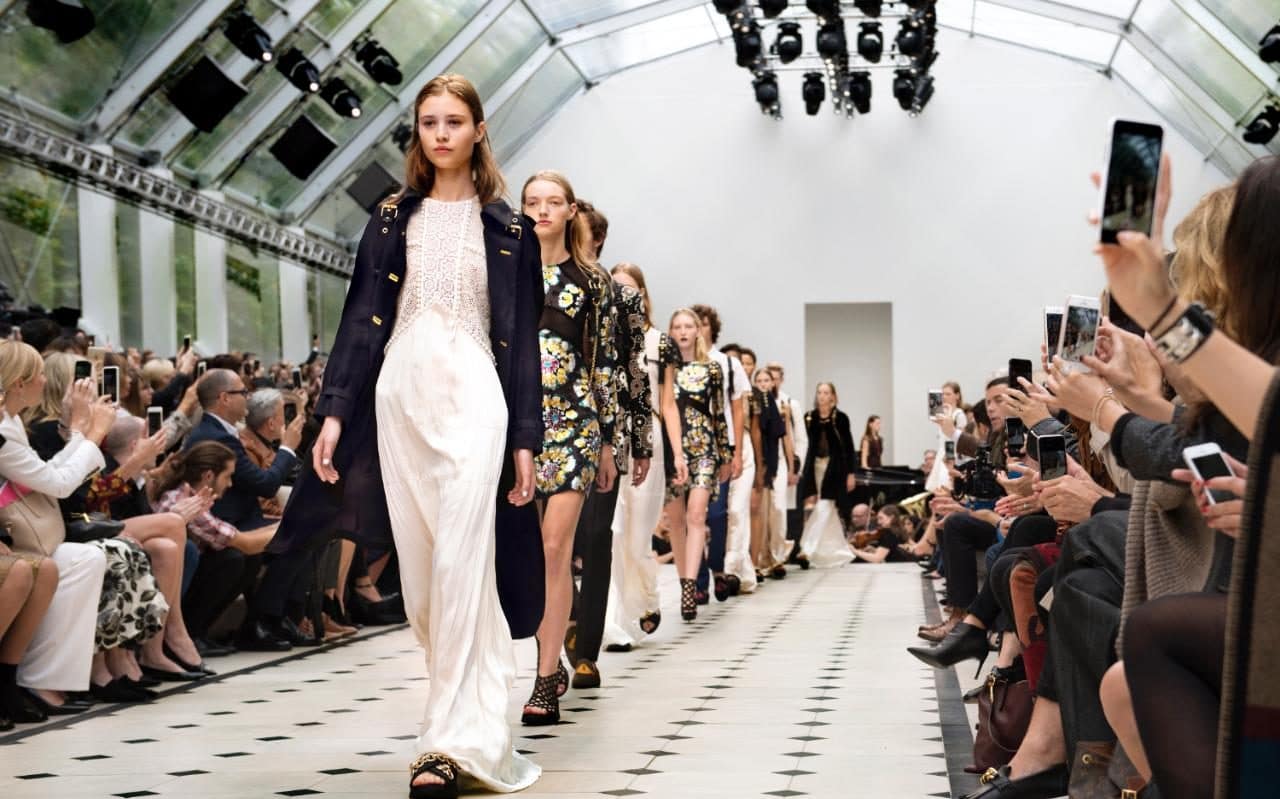 Burberry's UK business has enjoyed a boost from the weakness of sterling following the Brexit vote in June.
UK like-for-like sales soared by more than 30% in the six months to 30 September, compared to the same period the year before. Burberry attributed this to "improved performance from the travelling luxury customer".
Retail revenue grew 2% underlying to £859m. However, total revenue across the group fell by 4% underlying to £1.16bn, as the retail growth was offset by a decline in wholesale and licensing.
Wholesale revenue was down 14% to £287m and licensing revenue down 54% to £13m.
Burberry said its plans to drive revenue growth and improve productivity are "well underway".
Christopher Bailey, chief creative and chief executive officer, added: "In a challenging external environment, we continue to focus on product innovation, retail productivity and digital leadership, against a backdrop of sustained action and investment to deliver long-term outperformance of our brand and business.
"The progress we are making to improve our ways of working, the agility of our teams to react to changes in consumer behaviour and the strength of our brand give us confidence for the future. We remain on track to deliver our financial goals."