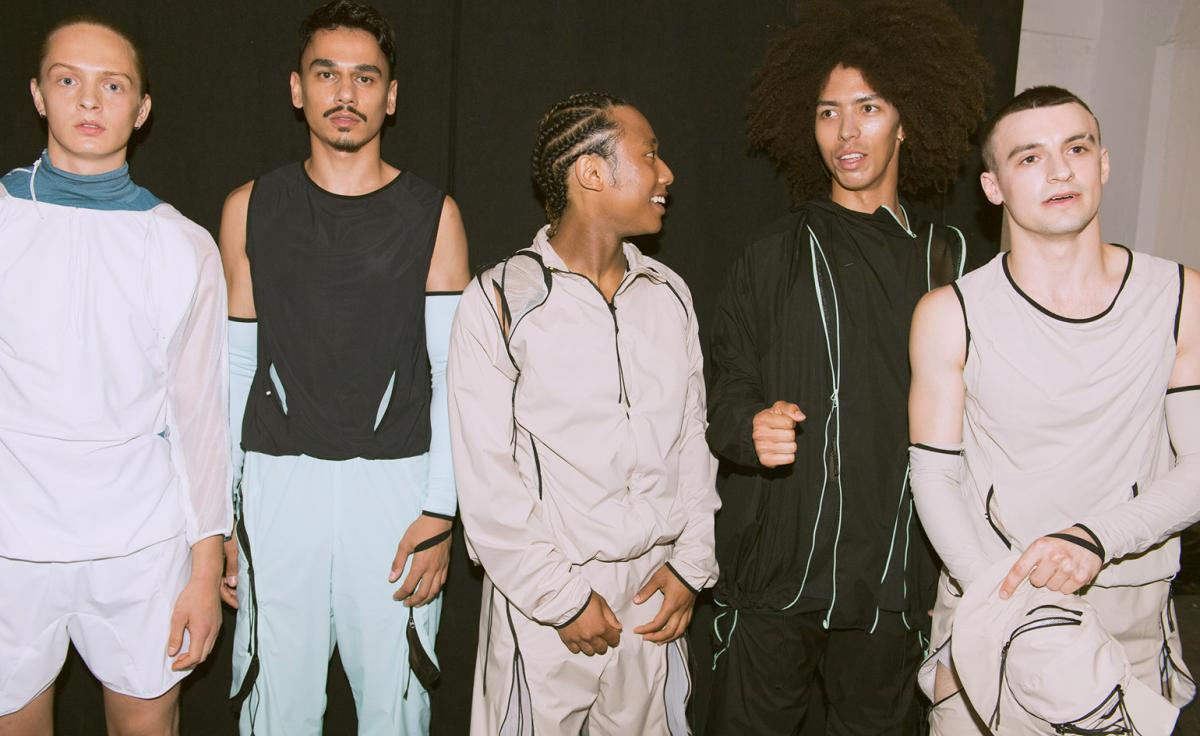 A few weeks ago, the world's fashion photographers, journalists, bloggers and buyers all flocked to the capital of the UK to witness first-hand the new collections from some of the best designers in the fashion industry. London was lit up with dapper gentleman and sophisticated women for London Fashion Week Men's spring/ summer 2020 collection. One key trend at Men's London Fashion Week was that of sports wear and the 'laid back' summer vibe. We wanted to bring you a low down of the highlights and influence behind some of the key S/S 2020 looks…
Sports Shorts
Sports shorts made several appearances at this year's men's Fashion show. E. Tautz incorporated the physical garment as part of his menswear S/S 2020 collection along with Lou Dalton whose models sported technical fabric shorts, as well as new Performance and Design graduate Saul Nash who reflected bodies in motion with a sensual, sportif approach, taking on new shapes with curved zips on tracksuit pants.
Colours
Shades of berry red, juicy tangerine and crisp white denim filled the room. A light and floral feel filled the space this year as well-made designs flooded the runway in a sea of appetising colours and fabrics.
Short Sleeve Shirts
Short sleeve shirts shared some of the limelight too. E. Tautz shared a collection of chic Dolman sleeved garments whilst Band of Outsiders also opted for spacious short sleeve shirts and Saul Nash lined sleeves with zips to showcase his sportif look.
Summer Holidays
There was an apparent theme highlighted during the show. Characters took a playful stance demonstrating a summer pool party vibe with Band of Outsiders West-coast laid back Bermudas who quoted: 'it's about summer. It's about having fun!' Saul Nash also brought the summer holidays to mind with a young and carefree collection. Dalton took a more polished approach, inspired by open air affairs and visualising a young Prince Charles on his summer holidays.
Showerproof Outerwear
In line with his open air affairs, Dalton also produced reversible, showerproof outerwear with coat and jacket brand Gloverall and was a perfect fit for the unpredictable British weather.
Sport your very own Fashion Week ensemble this season. Opt for some golf shorts for men from Function 18 to recreate a relaxed and easy-going look on your summer holidays whilst staying true to current men's fashion trends and styles.