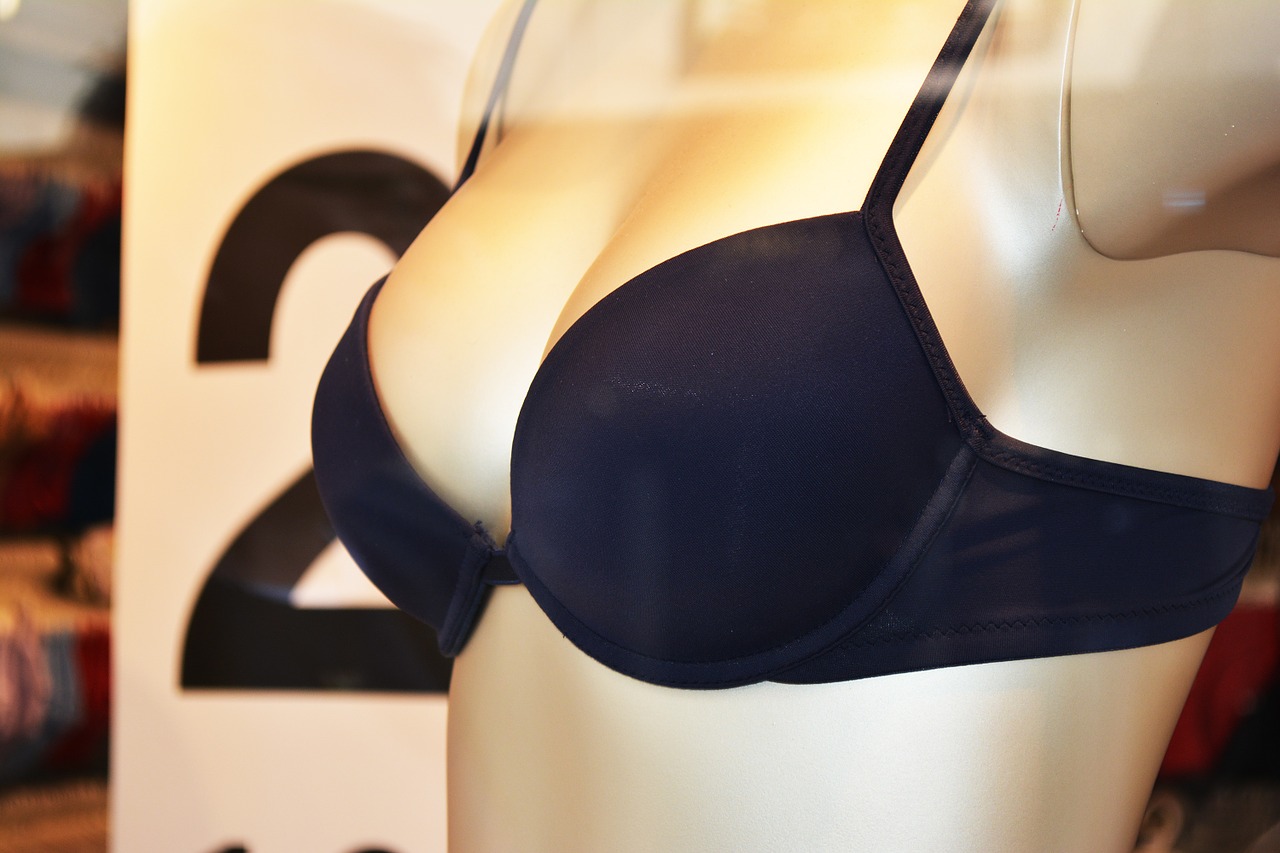 Everyone has their favourite all-time bra. It probably has a few deodorant stains around the air pits, a hole near the clasp and threadbare straps. But it's your favourite, and you can't face the challenge of finding another.
It's time to face your fears and buy some new lingerie. Your old bra is no longer giving you the support you need and deserve. Your breasts might have changed size as your weight fluctuates, or your bra might have stretched over time. Either way, you need a new lingerie set to elevate your wardrobe.
Here are a few signs that it's time for a new bra.
Colour 
Your bra will start to show its age when the colour starts to fade. Your crisp white bra might have turned into a dirty grey colour in the wash. Your black bra is looking a little bobbly around the edges, and your colourful lingerie is on its last legs.
Shape
The shape of your bra will start to change over time. The cup may lose its original shape and start to flatten. You should wear a few different bras on rotation to give them a break between wears. Your bras need time to settle into their intended shape when they are not on your body. You should hand wash them every two to three wears with an alcohol-free detergent.
Elasticity 
Your bra will stretch around three inches in its lifetime. You should buy a bra when it fits snuggly on the last hook of the clasp. As it stretches, you can use the tighter hooks to make sure it still fits correctly. However, ultimately, your bra is only supposed to last for around one year – with good care. After that, the elasticity loosens, and the shape relaxes.
How often should you get a bra measurement?
You should get a bra measurement every six months to ensure you are wearing the right sized bra. A whopping 80% of women are wearing the wrong bra size in the UK. You should go to a professional bra fitting to get the correct size for your body. If you don't want to go to a professional, you can work on your bra size at home instead. Use a measuring tape to measure around your back and under your bust. Make sure the tape measure sits where your bra's band would go. Round the measurement up to an even number, and that's your band size.
You need to measure the fullest part of your chest for your cup size and subtract your band size. The difference indicates your cup size. Zero inches would be an AA cup, while eight inches would be a G cup. Combine your band and cup size to find your bra size.
Remove your old bras from your wardrobe, and invest in some new designs.