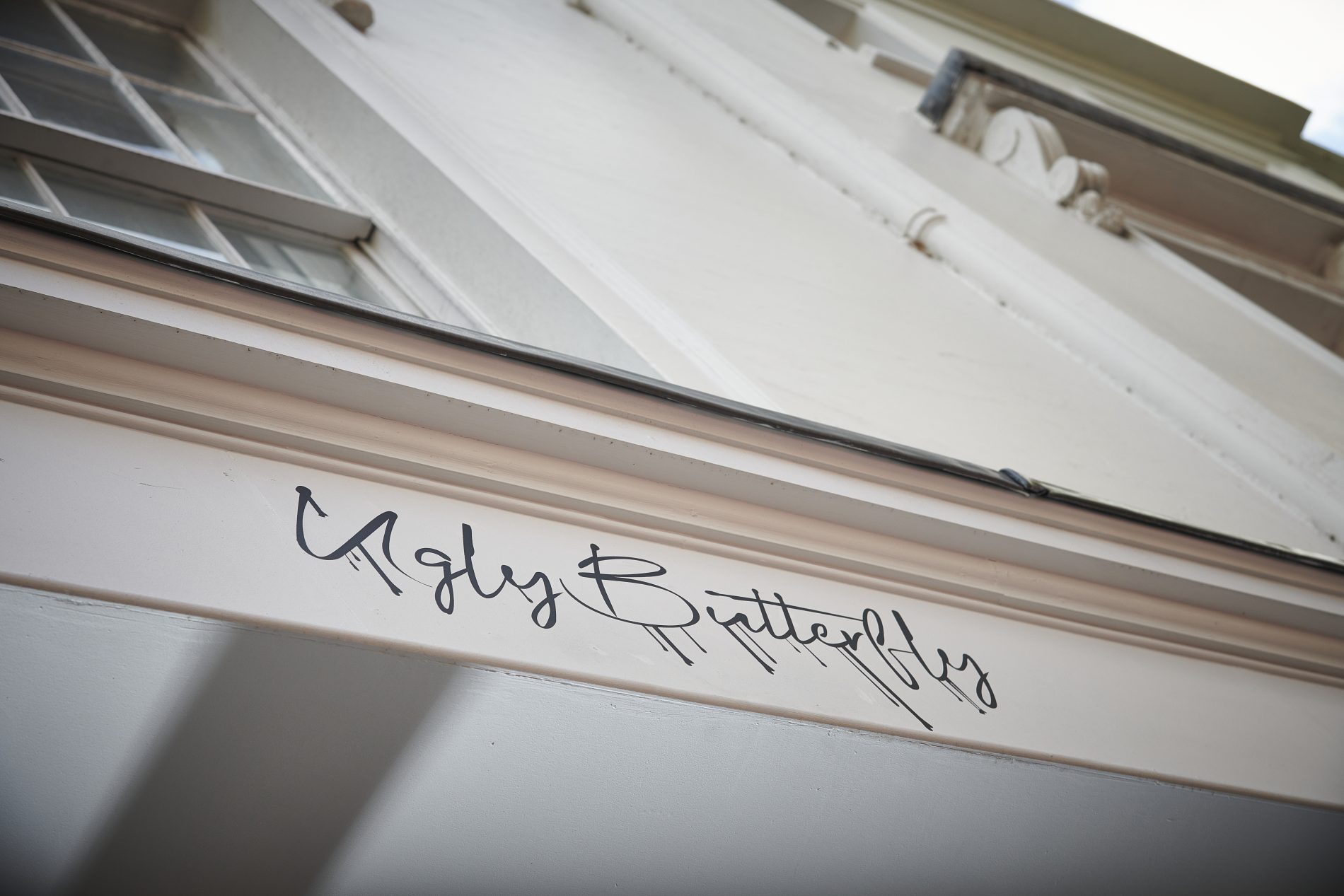 Ugly Butterfly, Adam Handling's zero waste pop up restaurant on the King's Road, Chelsea, is hosting a free talk with a panel of the UK's leading innovators in sustainable interiors to discuss how we can reduce or completely eliminate negative environmental impact in the way we design and furnish our homes and businesses.
Taking place at the King's Road restaurant at 6.30 pm on Tuesday 24th March, with just 20 tickets available, this event is part of the Ugly Butterfly commitment to providing a sustainability conversation hub.
The panel comprises Roddy Clarke, design journalist, creative consultant and founder of The Restoration Collective; Henrietta Thompson, Editor at Large for Wallpaper* and founder of Harth, the world's first furniture, accessories and art rental platform, and David Chenery of Object Space Place, Interior architect, design consultant and pioneer in sustainable strategies for restaurant design and fitout, aiming to 'create a restaurant that gives more than it takes'.
All those joining the event, which must be pre-booked by emailing [email protected] will be able to keep their table to eat from the menu at Ugly Butterfly following the discussion.
About Roddy Clarke
With a breadth of skills and hands-on industry experience, Roddy works as a journalist covering many areas of design with a strong focus on the positive social and environmental impacts it can have. A regular contributor to titles including Forbes, The Financial Times and the London Evening Standard, he is also working on a new online restoration platform, The Restoration Collective.
His passion for interiors, antiques and sustainability stems from a young age, learning directly from his father – a China and Porcelain restorer. Igniting a keen interest for reconditioning and handling luxury items, he moved into the industry where he spent over four years managing multiple restoration projects for private clients, stately homes and larger public spaces. It was here that he gained extensive design knowledge, as well as discovering the limits of working with antiques and vintage items.
Upon moving to London some years later, Roddy then focused his energy on the furniture retail industry. Working as a freelance stylist and offering creative direction for brands led him back to his roots to discover the true purpose of design and its role within a future society where a conscious ethos and a beautiful aesthetic can be successfully merged.
About Henrietta Thompson
Design writer and Editor at Large for Wallpaper* Henrietta Thompson co-founded Harth in 2018, a new, more sustainable approach to interior design, Harth is the world's first furniture, accessories and art rental platform.
Making it possible to borrow new, nearly new, pre-loved and vintage pieces directly from brands, makers, galleries and dealers, as well as rent out your own items to others, Harth aims to tackle overproduction and provide a more environmentally friendly alternative to ownership or storage.
About David Chenery
David Chenery of Object Space Place is an interior architect and design consultant. Initially at Conran Design Group and then Caulder Moore, he worked on a varied range of international and UK based projects including one off retail stores, new restaurant concepts, and luxury fashion department stores.
They have been members of the Sustainable Restaurant Association for three years and have given talks to members on sustainable strategies for restaurant design and fitout. Object Space Place is now embarking on an ambitious voyage of discovery to create the design framework for a "Restorative Restaurant" to create a restaurant that gives more than it takes.