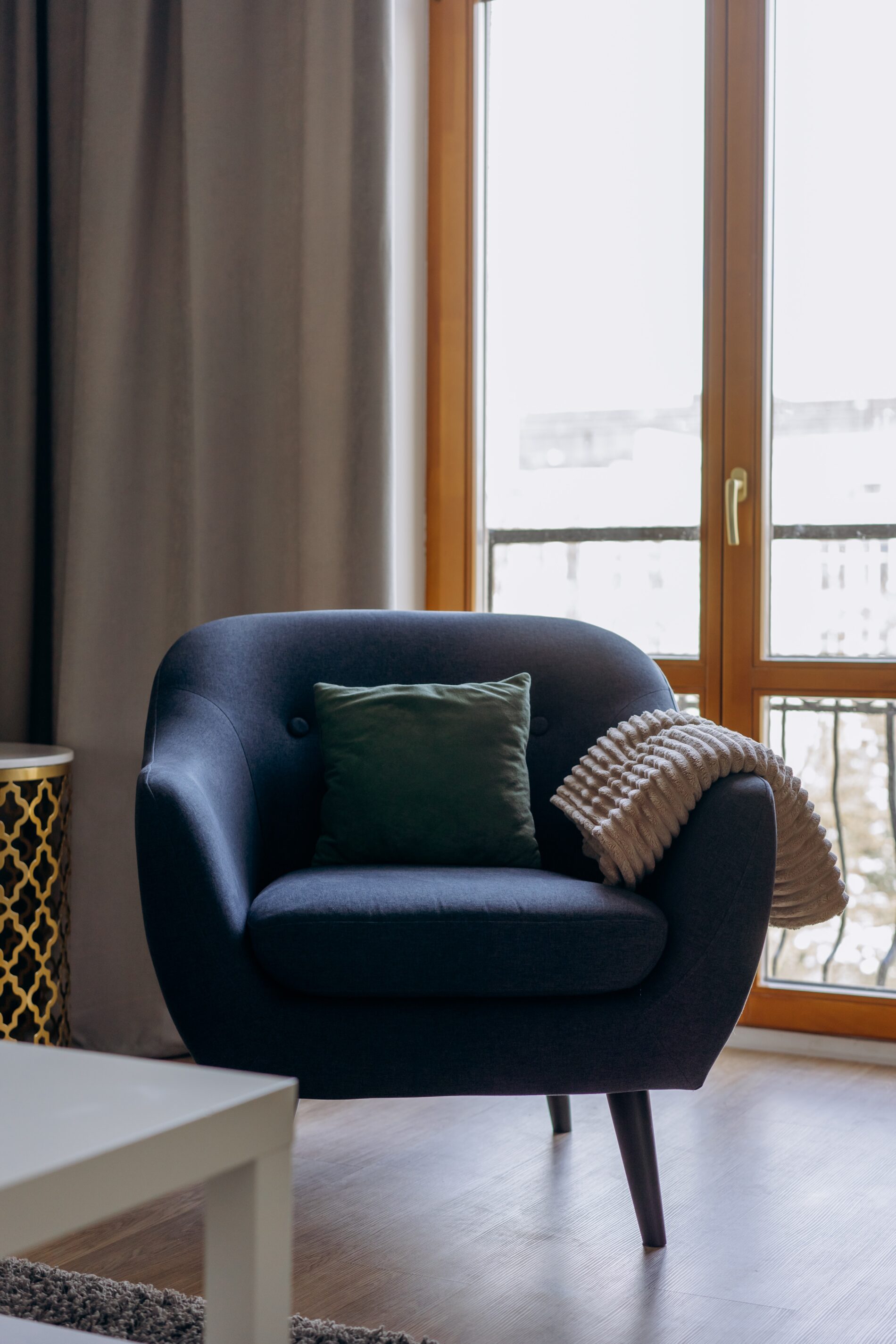 Looking for a new interior design style for your home? Cornish interior design is rising in popularity right now and it is easy to see why. There are a number of Cornish properties that have been transformed by top interior designers that strike a fine balance between modern and traditional to create homes that are both practical and stylish. Here are 3 Cornish interior design styles to consider.
Bright & Stylish With Annette Miller-Golding
Interior designer Annette Miller-Golding transformed a beach bungalow into a stylish and welcoming space available to rent in Constantine Bay. Natural light is one of the most notable aspects of the property, which can help any space to look and feel bigger and brighter.
She also adopted a clean, pure and minimalistic style for a modern home but one that still has plenty of character with the plants, natural materials and artwork. This is a very versatile design style that can be used in any type of accommodation to create a home away from home, such as your holiday property.
Wooden-Modern With Jonathan Tuckey Design
Jonathan Tuckey Design is another inspirational interior designer that transformed a traditional old Cornish house into a more modern home while retaining the same charm. He was able to do this by connecting the smaller spaces into the home into an open plan space for more modern living. Natural materials like stone and wood were used to complement the home's location and provide a minimalist, clean feel in the property that is emphasised by the natural light that flows through the large picture window.
17th Century With Robert Carlsaw
Interior designer Robert Carlsaw had a challenge on his hands with his home with parts that date back as far as the 17th century. Carlsaw was able to retain and even enhance the period character with the use of antiques, colour and pattern while updating and extending the property.
The project involved a lot of work, including removing false ceilings, reconfiguring internal divisions, installing a chimney breast and oak beams. This retains the property's period charm, which is then contrasted with modern art pieces to keep the pace fresh and modern. Carlsaw also avoided using downlighting where possible and instead opted for table lamps and picture lights to create soft, atmospheric lighting that makes the entire home feel relaxing.
These are three examples of Cornish properties that have been transformed by some of the best interior designs in the UK right now. These Cornish interior design styles retain the traditional and natural feel of typical Cornish properties, but they have also been given a modern twist to make the spaces visually appealing, practical and welcoming. These styles can serve as inspiration for your own home and hopefully help you to make improvements.