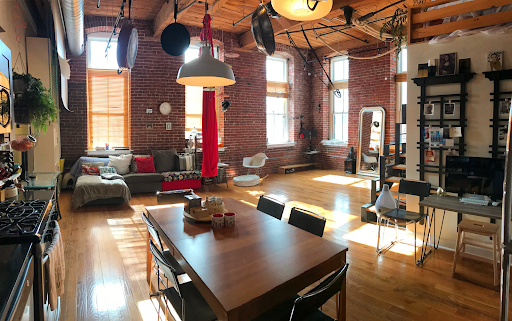 If you know how to care for laminate floors, they may add a lot of beauty and value to your house at a low cost. A flat-style mop with microfiber socks or pads that go over the head and gather dust and dander is the finest way to clean a laminate floor. Dirt that can grind into seams or scrape the surface will be reduced if you do this on a regular basis. It will also teach you when you should clean the floor with water. Here are some additional typical cleaning mistakes to avoid in order to keep your laminate looking new for longer.
Don't use a lot of water.
Water is required to clean a dirty floor. Unfortunately, too much water can leak into the cracks between the board and cause irreversible damage. On a laminate floor, a little water can go a long way. For most cheap laminate flooring, a dust mop or a dry mop would suffice. Spot cleaning sticky or dirty areas with a rag and a spray bottle eliminates the need to mop the entire floor.
Use the right cleaners.
It's tempting to hunt for the most expensive cleaner that claims to make our laminate floors shine. Our laminate floors can be dulled by a variety of cleansers. This is especially true when cleaning products are used excessively. If you have a favorite laminate floor cleaner, make sure to follow the manufacturer's directions. It's easy to believe that more soap means cleaner, but this isn't the case. A simple dusting or a light mopping with water only is often all that is required to keep a laminate floor clean. A few tablespoons of ammonia-free glass cleaner can be added to your mopping solution. Others have found that a few drops of mild dish soap is all they need.
Clean streaks properly.
Laminated flooring is notorious for being streaky, even after mopping. Try a different cleaner or use less cleaner to fix the problem. Cleaning the floors is as simple as using water and a tiny amount of glass cleaner. After mopping, you can use an absorbent towel to buff the floors dry. Streaks can occur on some floors more easily than others.
​​
Be careful with furniture.
On a laminate floor, place a furniture pad underneath the chair legs. A nice floor can be enhanced by elegant furnishings. However, the furniture requires a small addition to protect the floor. Heavy furniture should have furniture pads on the bottoms to protect the floor from scuffing and gouging. If the pads on the bottoms of your furniture are worn out or missing, a quick trip to a home improvement store can easily replace them.
Be mindful of your plants.
If you have potted plants on your laminate surfaces, be mindful of potential issues. Overfilling them or having leaking planters can create damage that is temporarily disguised. Pay care to watering and use a mat to protect the floor beneath the pots to protect the floors. Move the plants to a higher surface to be extra cautious.