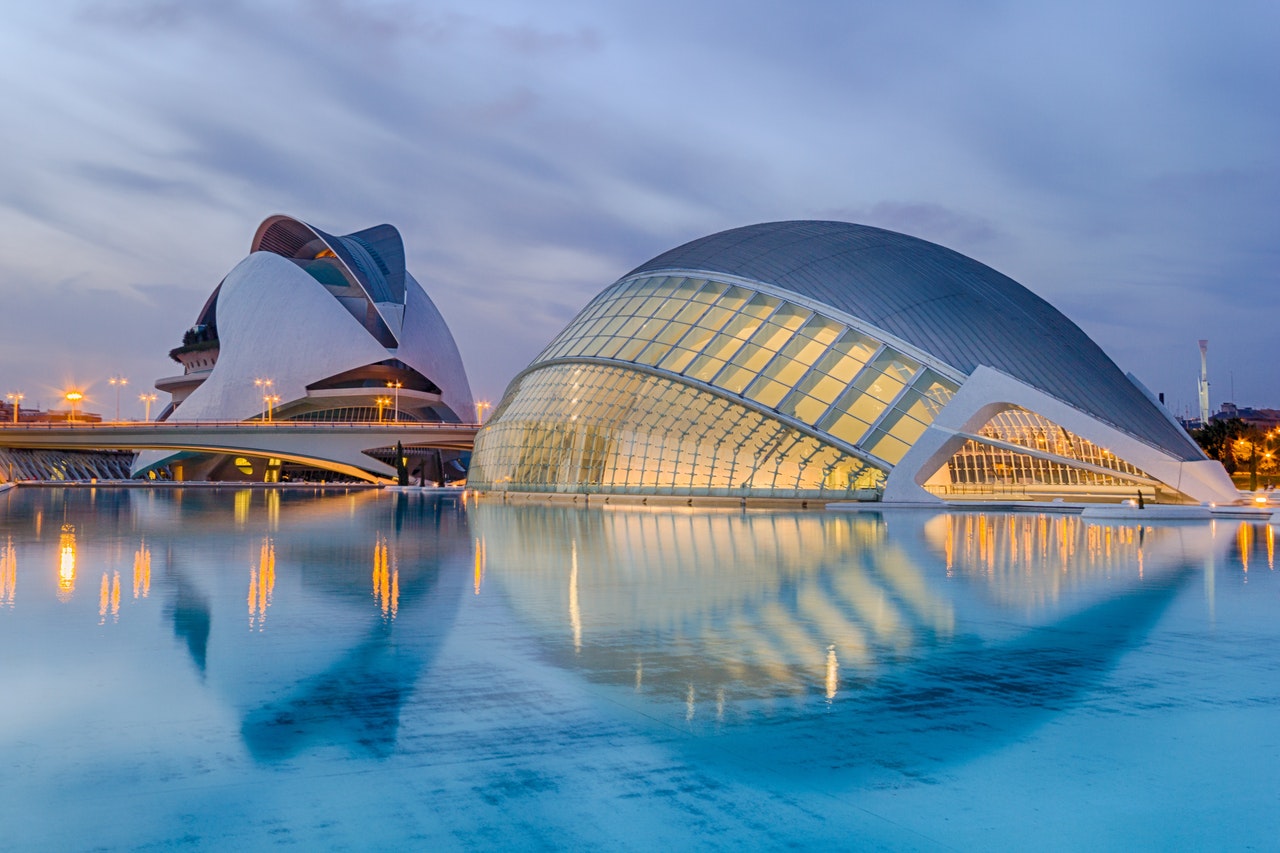 We are already in September and next holidays seem to be far away. And we know you are surely dreaming about your next stop. Don't worry, we have the perfect answer for you: if you want to spend your free days in a magic place where you can build memories and have a good time with you family and friends, don´t look further and Visit Valencia. The best place for you.
Valencia has everything: beautiful beaches, the best food and an awesome nightlife. No matter what you are looking for, you can find it in Valencia. If you need more reasons to visit Valencia just keep reading!
The Best Beaches in the Mediterranean
The first thing that comes to people's minds when they think in holidays is the beach. It helps us to relax and have fun. So if you want to enjoy the best beaches, then you will want to visit valencia beaches for sure!
With almost 15.5 miles of coast, Valencia has tons of beaches to choose from. All of them are clean, with a bunch of tourist attractions in order for you to never get bored.
If you want our recommendation we suggest visiting "Playa de las Arenas" which is 20 minutes from the city center. It's located between "Puerto de Ocio" and "Playa de la Malvarrosa", the most popular one. This beautiful beach has a wide variety of attractions and the best restaurants from Valencia.
An Rich Gastronomic Experience
The fact that Valencia is a Mediterranean city means amazing seafood. So most of the typical Mediterranean plates are made of it and accompanied with olive oil, wine and bread.
Food culture in Spain its well-known by its strong flavors consequence of their excellent taste. The fusion created between land food and seafood make the most exquisite plates that you can ever imagine. Well known plates like paella or fideuá are a result of a rich geographical location.
Active Nightlife in Valencia
If you want to know Valencia at night you are lucky. Valencia is one of the most popular touristic cities in Spain to party all night long. Valencia has a lot of restaurants, clubs and bars where you can spend a good time. There are places for everyone and we can name a few popular night spots like:
El carmen: El Carmen is one of the neighborhoods of the district of Ciutat Vella, which makes up the historic center of Valencia. This part of the city shows us the authentic Spanish culture and a more traditional and local side of Valencia, but that doesn't mean there is no night life. El Carmen has a lot of night clubs and bars where you can have a great night.
Puerto Deportivo: For people who want a more luxury place Puerto Deportivo is a great option. Located between la marina and the coast, this port has the most luxury restaurants to spend a great time and it also has cocktail bars so you can enjoy a more exciting night.
Aragon: This part of Valencia is most popular between Erasmus students. You'll find the cheapest prices of food and drinks.
Great Variety in Shops
Shopping in Valencia is one of the most fun activities you can do. Valencia is the third biggest city in Spain which turns it a great shopping center. It has thousands of stores of any kind (being the best ones the shoes and clothes stores). If you want to shop here you need to take account of their schedule. The biggest retailers are opened between 10:00 am and 9:00 pm, but the smaller local stores are opened between 10:00 am and 5:00 pm, so you need to have in mind you can only go shopping early.