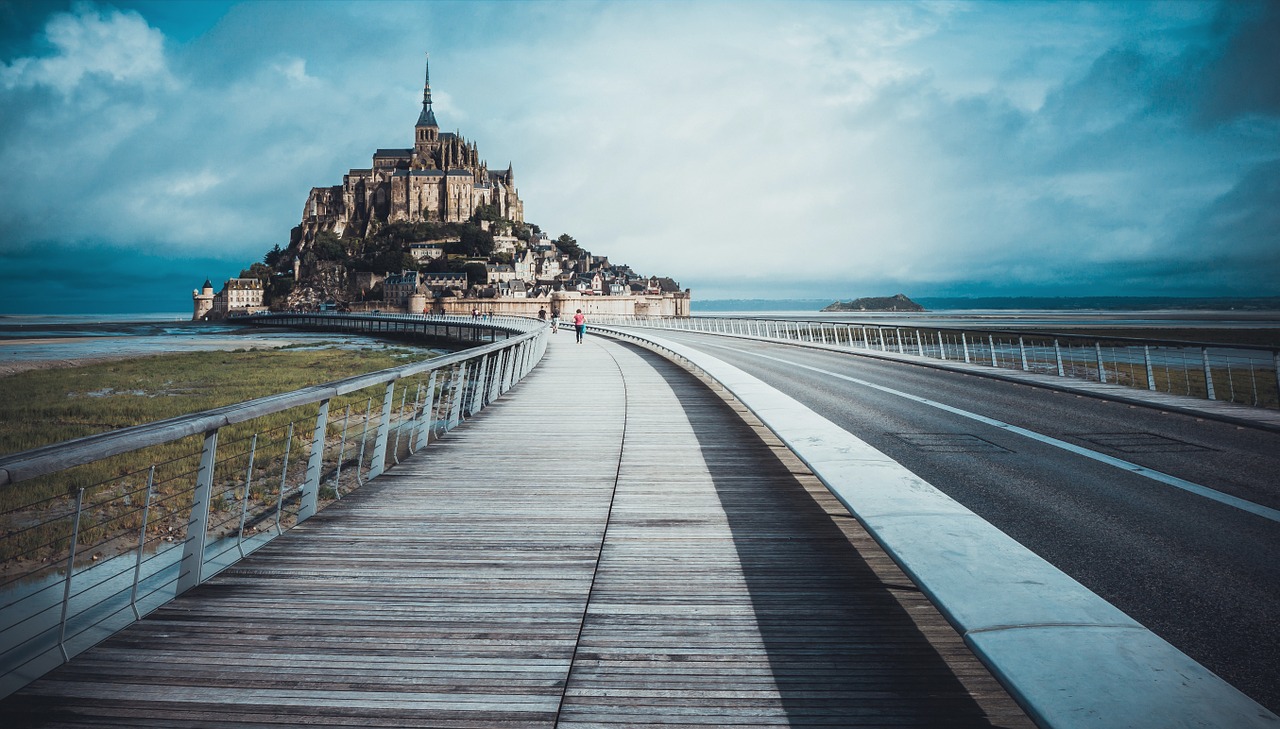 France is a treasure trove of delights, twice the size of the UK but with roughly the same population, its traffic free country roads are a joy to travel and take you back to a bygone age of picturesque sleepy villages and stunning medieval towns.  Exploring France by car restores the enjoyment of driving which gridlocked UK motorists may think a thing of the past.  However confident you are in your vehicle, punctures and breakdowns still happen, so be sure to be prepared.  Having European breakdown cover ensures that you get the benefit of roadside assistance when driving in Europe.  Hopefully you won't need to use your cover, but if you're going to break down anywhere, the French countryside is at least much more attractive than the M25.  
There are countless wonderful French villages, towns and cities which merit a visit but here are just five mouth-watering delights to set you on your way.
Bourg-en-Bresse
Situated in Eastern France this charming medieval city retains a centre of half- timbered buildings, which now serve as fascinating specialist shops offering a range of outstanding local produce. The city's star attraction is the Royal Monastery with its extraordinary glazed roof tiles, three two storey cloisters and outstanding marble tomb effigies. When you've exhausted the medieval delights of the city, it makes an excellent base from which to explore the many attractions of the delightful Bresse countryside.
Mont St Michel
Once seen, never forgotten, this gothic abbey rising from its island base is like a vision from a fairy-tale and when the tide is in and water surrounds the island, it is transformed into a mirrored miracle of climbing cobbled pathways and soaring architecture.  It's little surprise then that with over two and a half million visitors each year, the Mont St Michel is one of the most visited places in France.
Vannes
This walled and gated town founded by the Romans and modified and expanded over the next 1500 years is a unique survival. Wander its alleys and cobbled squares and enjoy the medieval atmosphere of this vibrant town, which also boasts a great range of bars and restaurants, museums and churches and the gorgeous Jardins des Remparts.
Nice
Popular with English tourists since the Eighteenth Century this capital of the French Riviera has plenty to keep you entertained for as long as you choose.  Great beaches stretch out alongside the Promenade des Anglais and of course there are enough bars and restaurants that you could graze all summer long and never visit the same establishment twice. There are museums, most notably the Musee Marc Chagall, a gilded cathedral, palaces and at the Parc Phoenix, one of the largest greenhouses in Europe.  And when you've had your fill of culture, there are the endless shopping delights of the Avenue Jean Medecin.
Bordeaux
The centre of Bordeaux, a World Heritage Site, is an exquisite example of Eighteenth-Century architectural harmony on a grand scale. Bordeaux is a city in which it is a pleasure to walk and simply gaze upwards at the endless invention of the buildings. On the banks of the majestic Garonne, the restaurants of Bordeaux have access to the finest local produce, oysters, mushrooms, duck, asparagus and of course world-famous wine, which you can develop your appreciation of by visiting the world's best wine museum.