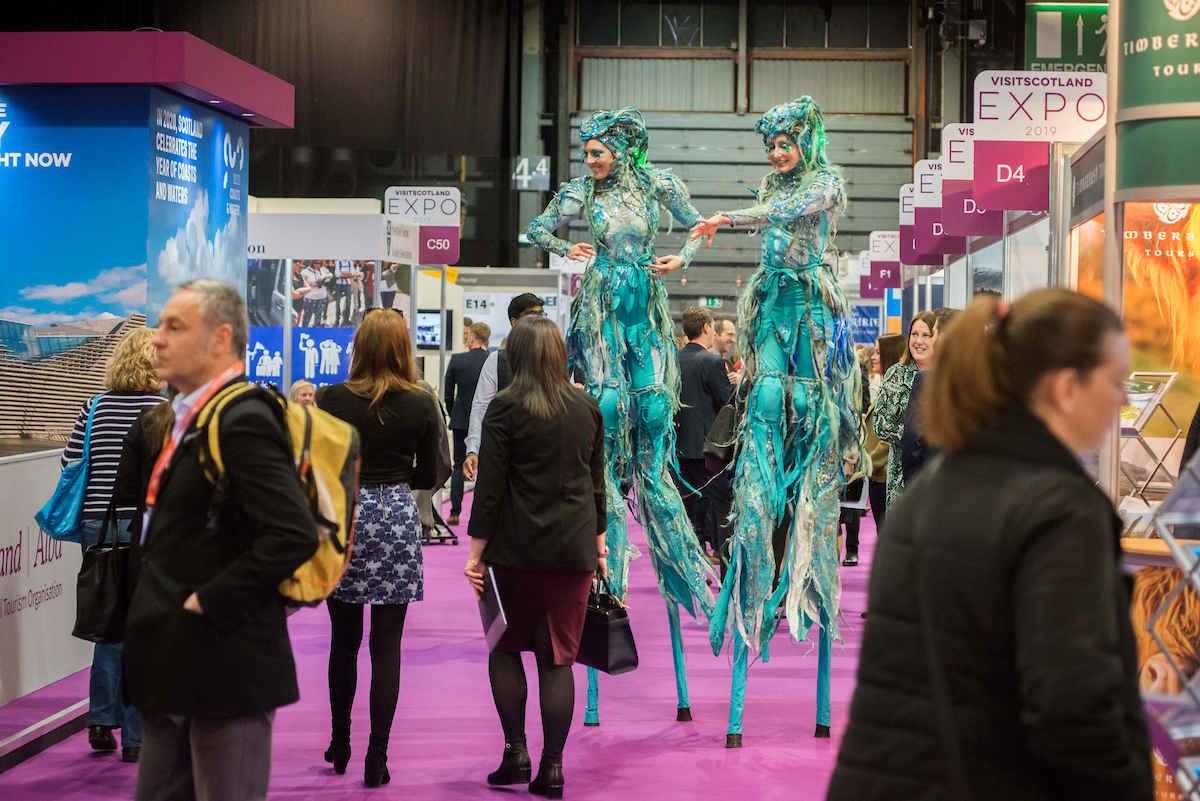 VisitScotland Expo has hailed this year's event as one of the biggest in its 40-year history and announced it is heading north in 2020 to the most sustainable event venue in the UK.
Scotland's biggest travel trade show will be held at The Event Complex Aberdeen (TECA) next year following a stand-out 2019 event.
Held at Glasgow's SEC on 10 and 11 April, the national tourism organisation's annual tourism showcase saw 340 businesses exhibiting – the highest number ever including over 100 first-time exhibitors – to more than 550 tour operators, travel agents, wholesalers and airline vacation brands from 28 countries around the world.
VisitScotland facilitated a record 10,000 appointments between exhibitors and buyers and worked with airline partners, Delta, Hainan, Finnair and Jet2 to provide flights for international buyers from key markets.
In 2017/18 Scottish tourism businesses promoting their products and services experienced additional sales of £14.3million as a direct result of attending VisitiScotland Expo.
To give global tour operators the opportunity to experience what Scotland has to offer at first hand, VisitScotland organised familiarisation (fam) trips – from Dumfries and Galloway up to Orkney – before, during and after VisitScotland Expo. The show also saw the Year of Coasts and Waters 2020 announce the first round of supported events and marked the 50th anniversary of VisitScotland.
Next year sees the event move to the £333 million TECA which opens later this year. The new venue will replace the Aberdeen Exhibition Conference and Centre (AECC) with 48,000 square metres of multi-purpose event space, and will boast world-class conference and exhibition halls, an arena, spacious hospitality boxes and a high-end restaurant.
Nick Waight, Managing Director at TECA, said: "Both TECA and the Convention & Events Bureau teams are thrilled to secure such a prestigious event. I have no doubt that the venue will be highly complementary to the VisitScotland Expo as they both showcase the best in Scottish innovation and visitor experience.
"TECA will be the most sustainable event venue in the UK upon opening, which is a fitting tribute to Scotland's dedication and commitment to sustainable development throughout the country."