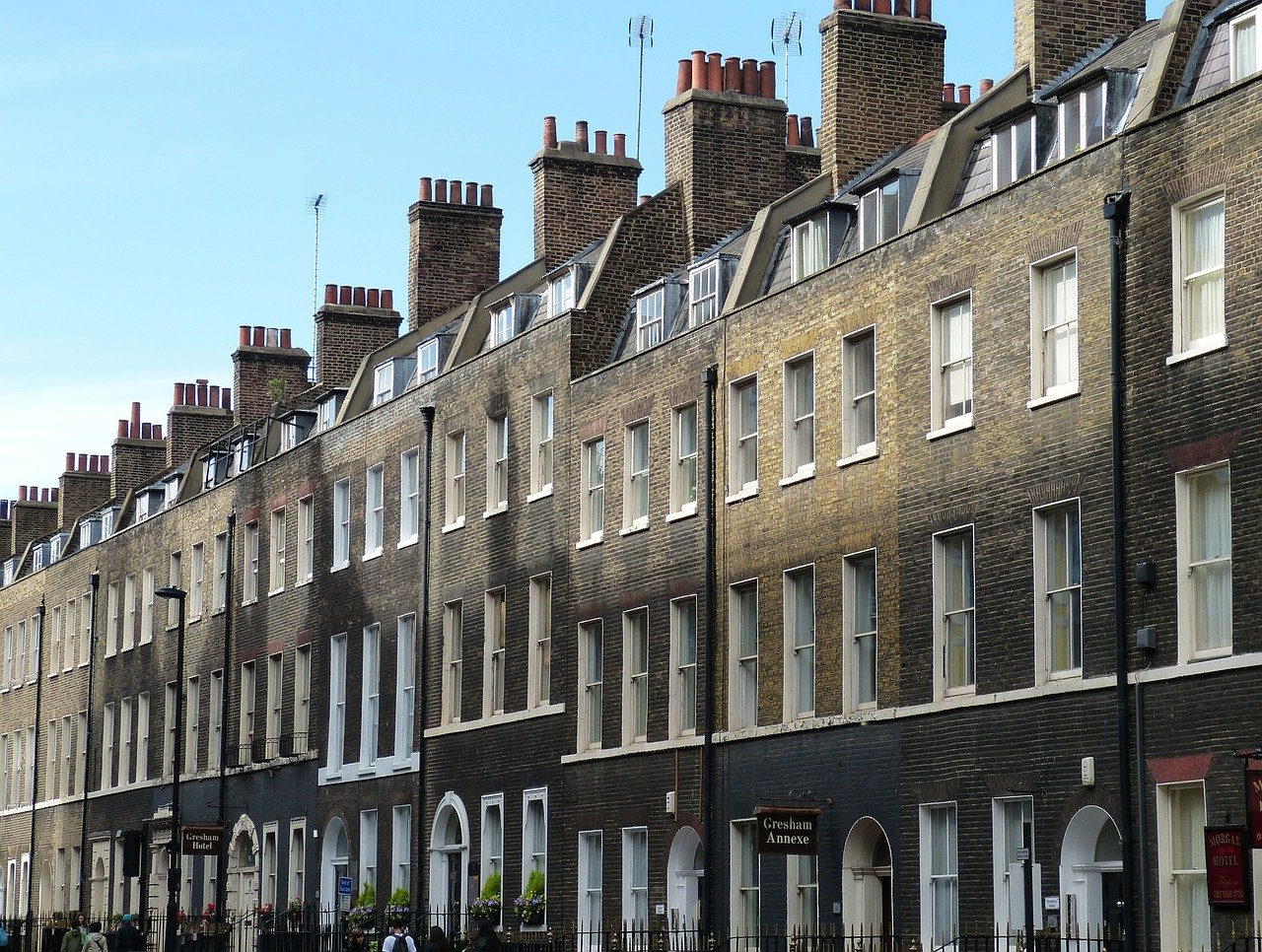 Whilst you may immediately think of Essex when you hear the name Romford, the town is actually in the London Borough of Havering, although pre-1965 and the expansion of Greater London it did fall under the county of Essex.
A former market town, Romford is only 14 miles east from central London but offers a more affordable option for those priced out of the city or in search of greener pastures. Families are also attracted to the number of good schools and access to fun leisure activities for all ages. With an average house price of £375,264 over the last 12 months, Romford property prices are considerably cheaper than London overall (£670,601) and with plans for significant regeneration of the town centre in the pipeline, Romford is certainly one to watch for the savvy house buyer.
Another perk is Romford's brilliant transport links, and the town is home to both Underground and Overground services. Zone 6 Romford Station is in the middle of the town and offers 30 minutes train journeys to Liverpool Street and regular departures to Stratford and Southend. The station also has an Overground route to Upminster where you can connect with the District Line. For international travellers, Romford is conveniently placed between both London City and Stansted Airports, a mere 40 minutes by train to each. Crossrail will also provide links to Canary Wharf, Bond Street and London Paddington in 28, 34 and 38 minutes, respectively.
Those travelling by road will benefit from Romford's close connection to the A12 which gives you access to London and Suffolk. The M25 is also nearby, and Gatwick Airport can be reached in 70 minutes by car.
There is also a vast local bus network including services throughout the town and to Stratford, Upminster, Hornchurch, Dagenham and Canning Town.
When it comes to education, there are plenty of top-notch private and comprehensive schools in the area. Many of which have been rated "good" or "outstanding" by Ofsted. Outstanding schools include St Peters, Concordia Academy and Towers Infant School.
For the best secondary schools, Redden Court, The Campion and The Frances Beardsley Academy for Girls come up tops. There is also the new Atam Academy (co-ed ages 3 to 18) in Redbridge College and a number of SEN schools in the area including the highly rated Forest Approach Academy for ages 4-16.
For further education, many locals head to the popular Barking and Dagenham College as they offer a wide range of courses and vocational apprenticeships. Havering College is another good option post-secondary school. Essex University is a much sought-after establishment for enthusiastic young adults and then of course you have access to all of London's top colleges and universities. For the youngest members of the Romford community there are plenty of options for baby and toddler activities in the area too.
Romford not only has speedy connections to central London, it is also one of the Mayor of London's 13 designated Metropolitan centres. Most of the major high street brands can be found in one of Romford's 3 main shopping centres; The Brewery (with futuristic architecture), The Liberty and The Mercury Mall. These are all lively retail hubs with good eateries to boot. For something a little more unique, there is the long-standing Romford Market based in the Market Place every Thursday, Friday and Saturday. The eclectic market is home to over 290 stalls and dates back to the 12th century.
Romford also has a fantastic café culture. There are plenty of options including local's favourite Bunno on South Street. This is a café by day and then Italian restaurant by night, serving up the most delicious cuisine and freshest coffees. Restaurant wise, Cosmo Romford is popular because of its global menu including Japanese, Indian and vegetarian dishes. It also has an all you can eat world buffet AND children under 150cm eat for half price!
For the grownups, Romford has a busy nightlife. Clubbers flock to Kosho, Fiction and the new kid on the block, Imperium 38. For something a little different try the Gidea Park Micro Pub or head to the popular Golden Lion, a more traditional offering.
Romford is also well stocked with green, outdoor space, which includes two nearby country parks, Havering Country Park and the large 330 acre Hainault Forest Country Park. This Woodland Trust park is an expanse of lakes and woodland walks and is also home to plenty of wildlife. There is also a golf course and the free entry Foxburrows Farm and Zoo for the kids plus Raphael Park with adjoining Lodge Farm Park and the Black's Canal.
There are many quirky events held in the Romford area, including the popular Romford Film Festival which is a mammoth 6-day event showcasing the best feature and short films from all over the world.
To relax to the max, head to the Premier Cinema in Mercury Mall which has a flat rate of £4 per ticket, regardless of screen or format. Film buffs also have the 16 screen Vue in the Brewery Centre showing all the latest blockbusters. For live performances, The Brookside Theatre hosts a selection of plays, musicals, comedy, drama and tribute bands to enjoy.
Home to the ice hockey team, the London Raiders, the Sapphire Ice and Leisure facility not only has an ice rink but a swimming pool and fitness gym to boot.
Like any UK town, Romford is not completely free of crime, but reassuringly for homebuyers the Borough of Havering as a whole has lower than average crime levels compared to similarly sized areas across the country and within the Metropolitan Police force area.
Romford is also supported by Havering's multi-agency Safer Neighbourhood Board and the Safer Transport Team who are dedicated to keeping people safe on their local transport network.