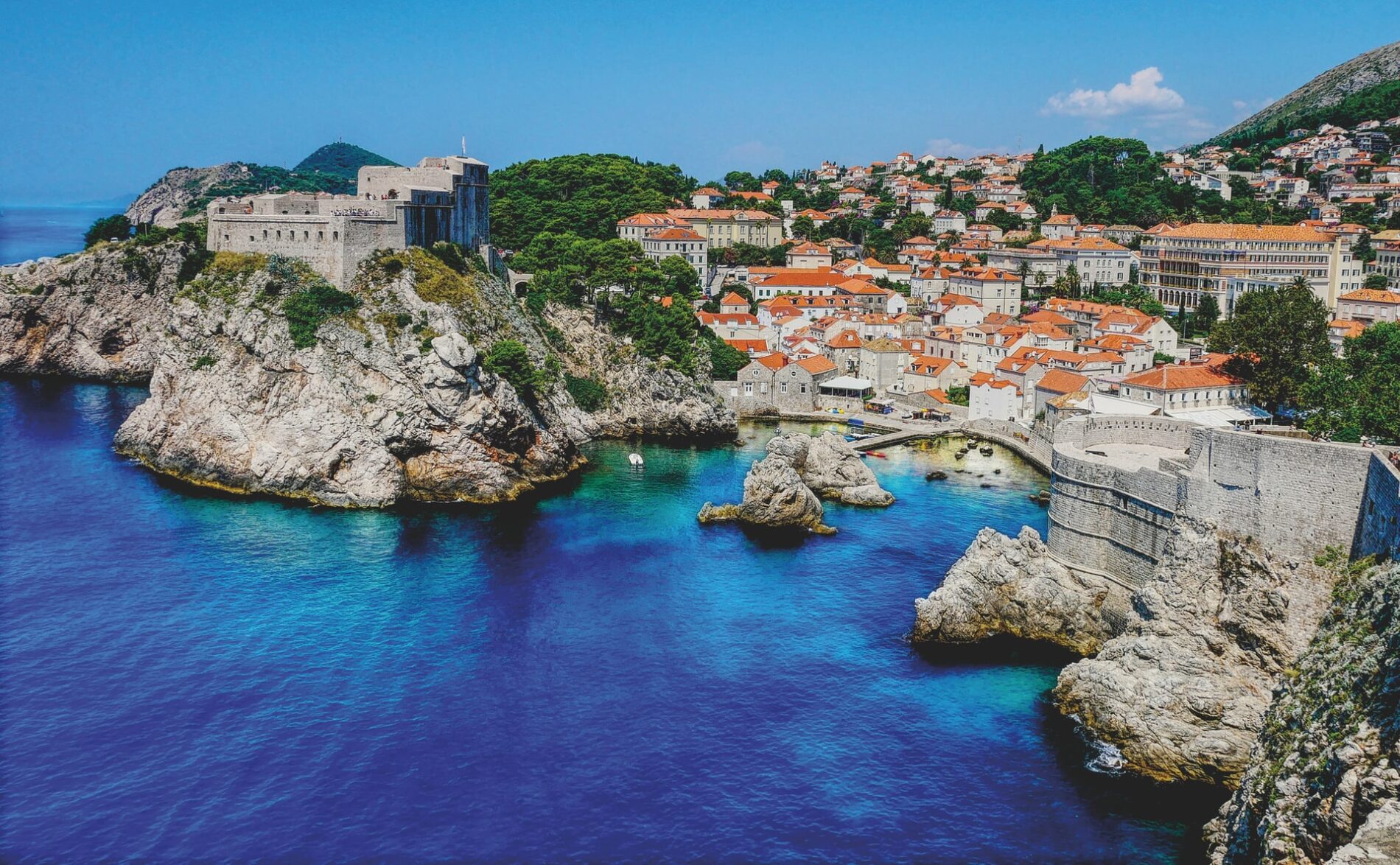 Croatia is a lovely summer destination with a spectacular rocky shoreline washed by the purest Mediterranean Sea, its unspoiled nature, great music festivals, lively cultural life, and priceless architectural marvels that can be enjoyed year-round. What to see in Croatia depends on your personal preferences since this fascinating Adriatic country provides everything you could want. Below, you can read about our four top Croatia destinations worth visiting.
Old Town of Dubrovnik
Old Town of Dubrovnik is well known for its medieval walls, rich history, and architecture. Stradun, the main street in Old Town, is pedestrian-only because the traffic isn't allowed, so both sides of the road are lined with cafes, stores, and restaurants.
It is already well known that Dubrovnik was used as a filming location for the HBO series Game of Thrones. As a result, the Old Town has become even more renowned as a tourist destination. It's also a major cruise port, with many cruise ships stopping there.
Medieval walls of Dubrovnik are open to tourists, but you'll have to pay for it. The nearly 2-kilometer stroll around the Old Town walls provides terrific views of the town's terracotta rooftops, alleyways, church towers, and spectacular cliffs.
Even though it's not exactly Croatian Monte Carlo, Dubrovnik is filled with nightclubs and or sort of after-hour entertainment, from live music on the cobblestones of main squares to poker tournaments and casinos. It's worth noting that some tourists prefer Croatian online casino providers like Rizk, as those are legal and offer better level of service than some land-based counterparts, especially in smaller towns where this form of entertainment is lacking.
Plitvice Lakes National Park
Since 1979, this national park has been a UNESCO World Heritage Site. Plitvice National Park is Croatia's oldest and largest national park, with 16 lakes and numerous waterfalls. The lakes are not swimmable, but the scenery is spectacular. Even the air quality is superior to other parts of the world! The park also offers a zip line in addition to its extensive hiking routes. During peak season, the park can get extremely crowded. So consider visiting Croatia during the off-season rather than during the summer. Also, local transportation can be challenging to utilize to get to the park. Therefore, we recommend renting a car.
Roman Amphitheatre in Pula
The oval-shaped Amphitheatre in Pula, also known as the Pula Arena, was built in the first century under Emperor Vespasian. It's one of the world's six largest Roman amphitheaters and the only one with four side towers and all three levels still standing. The basement gallery is currently a showcase for artifacts and tools that reveal life in Roman Pula.
Gladiator battles and knight tournaments took place there during the Middle Ages. It is now utilized for concerts and other special events. However, gladiator fights are held every weekend during the summer as part of a historical show, so be sure to check what dates and hours are they available during your stay. You don't want to miss that one!
Blue Cave in Bisevo
The Blue Cave on the island of Bisevo is unquestionably unique. It's about 5 kilometers from the Croatian island of Vis, and it's one of the Adriatic's most famous natural beauty locations. The Blue Cave was named after its distinctive color. It turns blue on the inside at various times of the day.
You can't walk inside the cave on your own. Instead, because the entry is so small, you must travel with local guides on a small boat. Because the cave is on an island, you'll need to take a boat to get there, and arranging things on your own can be tricky. Taking a tour of the Blue Cave is one of the most convenient methods to see it. Numerous tours depart from Zadar and Split if you want to see the cave from the mainland.