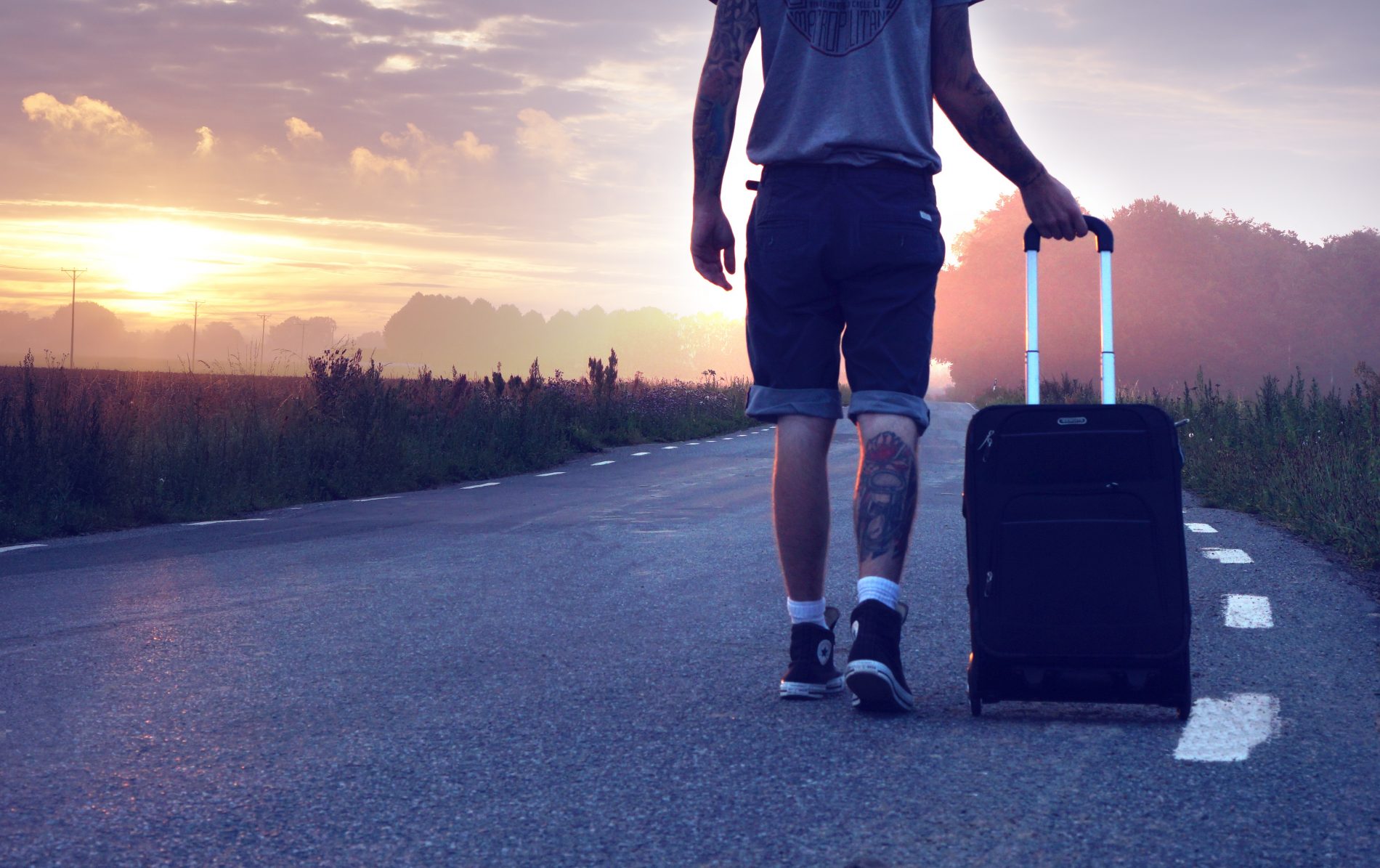 The summer break is fast approaching and we're all thinking about finally going on that holiday we've been dreaming of all year. While your budget as a student may be limited, your expectations for your summer getaway remain high, and so they should. We've put together a list of the best summer student getaways in Europe that can satisfy your sunshine cravings without breaking the bank.
Berlin, Germany
Berlin is one of Europe's most affordable cities, there are plenty of ways to see Berlin without spending much money at all. For accommodation, check out Hostelworld for cheap deals on hostels with free breakfast and Wi-Fi. You can also check out TripAdvisor for reviews of various attractions in Berlin so you can find things to do that suit your style and budget.
Berlin has a well-connected public transport system with buses and subways that can take you virtually anywhere in the city for just €2 per trip (fares are based on distance). If you're looking for something to do other than shopping or sightseeing, consider taking a walking tour through some of its famous neighbourhoods like Kreuzberg or Prenzlauer Berg—these areas offer tons of great eats near hip spots like Boxhagener Platz Market where vendors sell everything from fresh fruit and veg to crab sandwiches!
Krakow, Poland
Krakow is a richly historic city known for its well-preserved medieval core and Jewish quarter. It's a great place to visit for students who want to get away from their studies for a bit and experience a whole new culture. The city was declared a UNESCO World Heritage Site in 1978 because of its unique architecture and vibrant culture.
If you're interested in history or literature, then this is the place for you. Whether you want to take a tour around the old town or maybe prefer visiting museums, there's a fascinating history to discover.
Budapest, Hungary
Budapest is one of the most affordable cities in Europe, with a wide variety of cheap places to stay. It also has a vibrant history that you can learn about by visiting its many museums and monuments.
Whether you're hostel hopping or setting down in an Airbnb for your stay, cheap accommodation can be found across Budapest to give you the base you need to discover the city.
If discovering new bars is more up your street, Budapest is for you. This city is famous for bars popping up in the middle of ruined buildings, creating a unique atmosphere complete with some cheap alcohol. Budapest is a destination where your wild night out can be followed by a day in the famous Hungarian outdoor baths, with world-class street food taking up the space in between.
Zagreb, Croatia
Zagreb is Croatia's capital and largest city, marking the intersection between Eastern and Central Europe for more than a thousand years. Despite being a modern capital, Zagreb has a kind of small-town charm, with its old hilltop district boasting cobblestone streets and squares lit by gas lamps.
You can explore Zagreb on foot, sampling local food and drink or checking out its museums. Zagreb is also home to the oldest zoo in Europe, with animals from all over the world.
The Mirogoj Cemetery is known for its beautiful architecture, statues and sculptures that tell stories about important people from Croatia's history. If you have time after this excursion, take the time to appreciate the local street art by going on a tour through "Zona Street Art".
Once you've seen the highlights of Zagreb, you can venture beyond by taking a day trip to Samobor in order to see a world-famous castle.
Athens, Greece
Athens is a great place to visit if you're on a budget—and even more so if you're a student looking to let your hair down. It has a vibrant nightlife, with so many bars and clubs that you won't have time for all of them in during your trip. When the sun goes down, there's no better place than Athens to enjoy some of their amazing beaches with friends.
There are lots of affordable places to stay in Greece (many hostels offer dorm rooms for under $25/night), so visiting Athens doesn't have to be expensive. Public transport isn't as extensive as it is elsewhere in Europe, but taxis are cheap and easy enough to find.
Time to get planning…
Whatever your destination desires, you can plan an exciting European vacation without spending a fortune – you just need to know where to look and how to get the most out of it on a budget.
To secure your flights on a budget, check out Skyscanner, Momondo and Google Flights. You can also compare prices at different times of the year, such as during school holidays or peak travel periods in Europe. By keeping your flight and accommodation costs to a minimum, you can leave yourselves as much budget as possible to enjoy yourself while you're there!