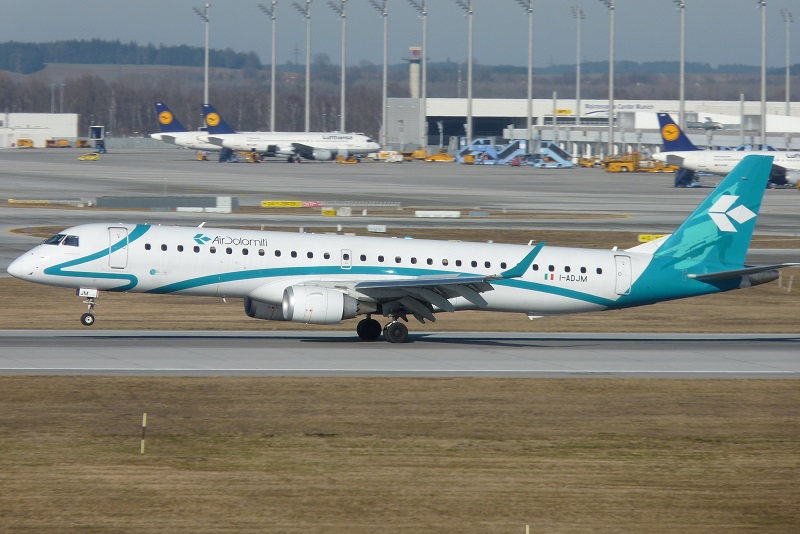 The airline, bmi regional have launched a new code-sharing partnership. This partnership will be formed with the Italian Airline Air Dolomiti. As a part of this partnership, there will be five new routes added to the bmi regional network, offering passengers more choices in destinations. Bmi regional operate more than 400 scheduled flights each week to a network of more than 36 destinations across 11 European companies
On the 7th August the partnership came into effect, meaning that bmi regional customers will be able to book connecting flights operated by Air Dolomiti. The connecting flights are on offer between the bmi regional flights to and from Munich through the Munich Gateway to Venice, Verona, Bari, Bologna and Florence. These new connecting flights by airline Air Dolomiti will operate up to two and three times a day.
Air Dolomiti has already built a strong relationship with bmi regional and has been working as their Italian General Sales Agent in order to increase the airline's presence in the Italian market. The new code-share routes that have been set up through this partnership is the new phase in bmi's network development in the Munich hub. Over the course of the last six months, bmi regional has been increasing the frequency of flights on a number of existing routes from Munich. The company has also launched a new rout to Lublin, Poland. The extension of the working relationship with Air Dolomiti was an obvious move for the airline to offer a more comprehensive service to their customers, Now, the company will be able to offer flight packages to some of the most popular areas in Italy.
Air Dolomiti will also be gaining more passengers, as bmi regional customers use their connecting flights to get to their destinations. The companies have been working together for the past year and have managed to develop a successful and mutually beneficial professional relationship.