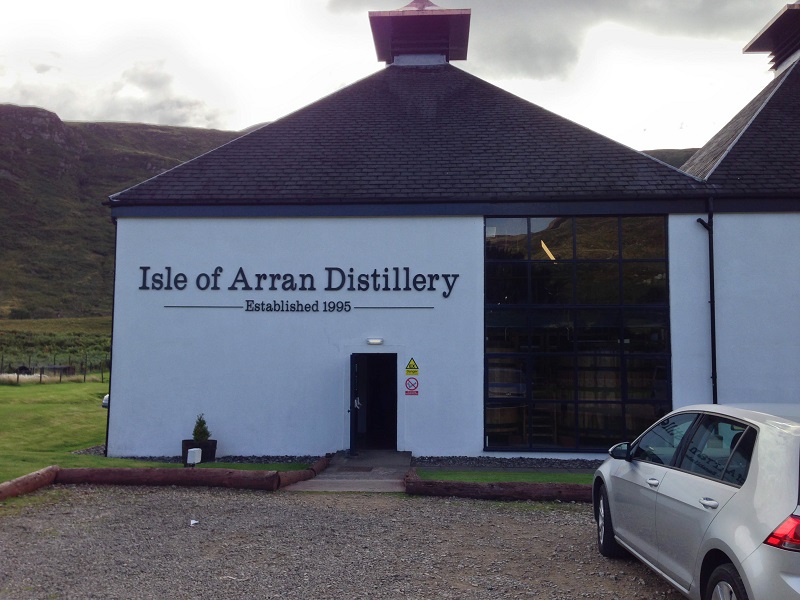 The visitor centre for the award-winning Arran Distillery at Lochranza has revealed that they received a record number of visitors last year. It is thought that 104,000 people travelled to find the Arran Waters in 2016, which is an increase of 93% since 2012 and an 18% increase on the year before, 2015.
Visitors have always played a vital role in keeping the distillery and it is thought that this sustained increase in visitor numbers over the course of the past few years is a testament to the success of translating the distillery's heritage to the world class visiting experience. Arran Distillery is the first to operate on an island that has previously been covered with illegal stills, and have been looking to celebrate their part in Arran's whisky making history.
Lochranza opened again after a £1 million investment that covered two renovations; to the visitors centre and the distillery. As part of the rennovations, the two original stills were replaced and then two more stills were added. It is thought that the four brand new stills as well as a new spirit safe will be able to support the production of around 1.2 million litres of alcohol. This is an increase from the precious 750 litre capacity.
The reception of the visitor centre has had a complete redesign to include a modern water feature which replaced a previous waterfall. There has also been a new interactive wall display installed and the old spirit safe that was part of the distilling process is also on display as an exhibit in the main entrance. A new tasting bar has also been put in so that tit can accommodate more people on the tours that are growing in popularity. Recently Lochranza was honored with the Award for Excellence from CIE Tours, the Irish coach tour company. This award was given based on customer feedback, illustrating that it is a popular and interesting place to visit.