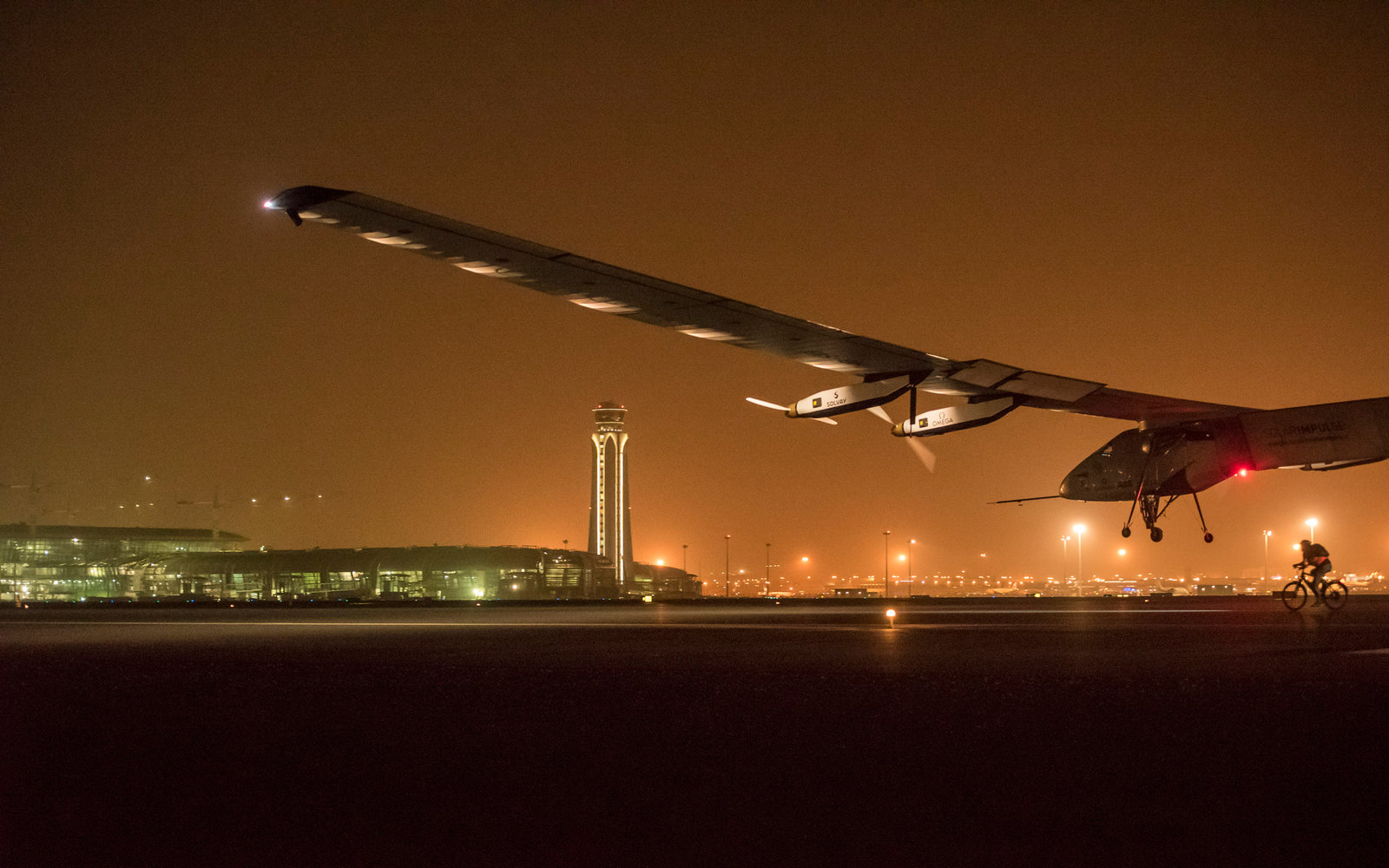 The Solar Impulse, a record-breaking solar powered plane, has completed its historic journey of 42,000km (26,100 miles) around the world by landing safely at it's final destination of Abu Dhabi this week.
The plane finished the journey without using a single drop of conventional fuels, relying instead on the huge wingspan lined with solar cells.
The flight took a year to complete, with more than 23 days in the air, and set 19 aviation records in total. The journey around the world visited four continents over 16 legs, stopping in Oman, India, Myanmar, China, Japan, the USA, Spain, and Egypt, some large countries more than once.
The records broken included the world's longest uninterrupted solo flight, completed by pilot Andre Borschberg on the 8,942km leg from Nagoya, Japan, to Hawaii, USA. The flight took an astonishing 118 hours.
The plane had two pilots, the other being Bertrand Piccard, who flew the final leg from Cairo. The pilots, who are both Swiss, are seasoned adventurers, and took turns flying the plane. Borschberg is a former Swiss Air Force fighter pilot, while this is Piccard's second airborne journey around the world; he made the first non-stop balloon flight around the world in 1999.
What is perhaps even more incredible than the records set is the plane itself. This is the second iteration of the experimental plane, and it weighs not much more than a normal car at 2.3 tonnes, yet has a wingspan larger than a Boeing 747.
This wingspan is lined with 17,000 solar cells, which power 4 electric motors, each turning huge, 4-metre long propellers. The plan travels at an average of 70kmph, or about 45mph.
The cockpit is tiny, around the size of a telephone box, and pilots had to wear oxygen tanks to allow them to breathe at the high altitudes. Sleep was limited to just 20 minutes at a time.
The Solar Impulse's historic achievement is the result of 15 years of work, and this is hoped that new technologies will be developed from the results of this flight, to better harness solar energies. Pilot Piccard said, "These technologies now can make the world much better and we have to use them, not only for the environment, but also because they are profitable and create jobs."