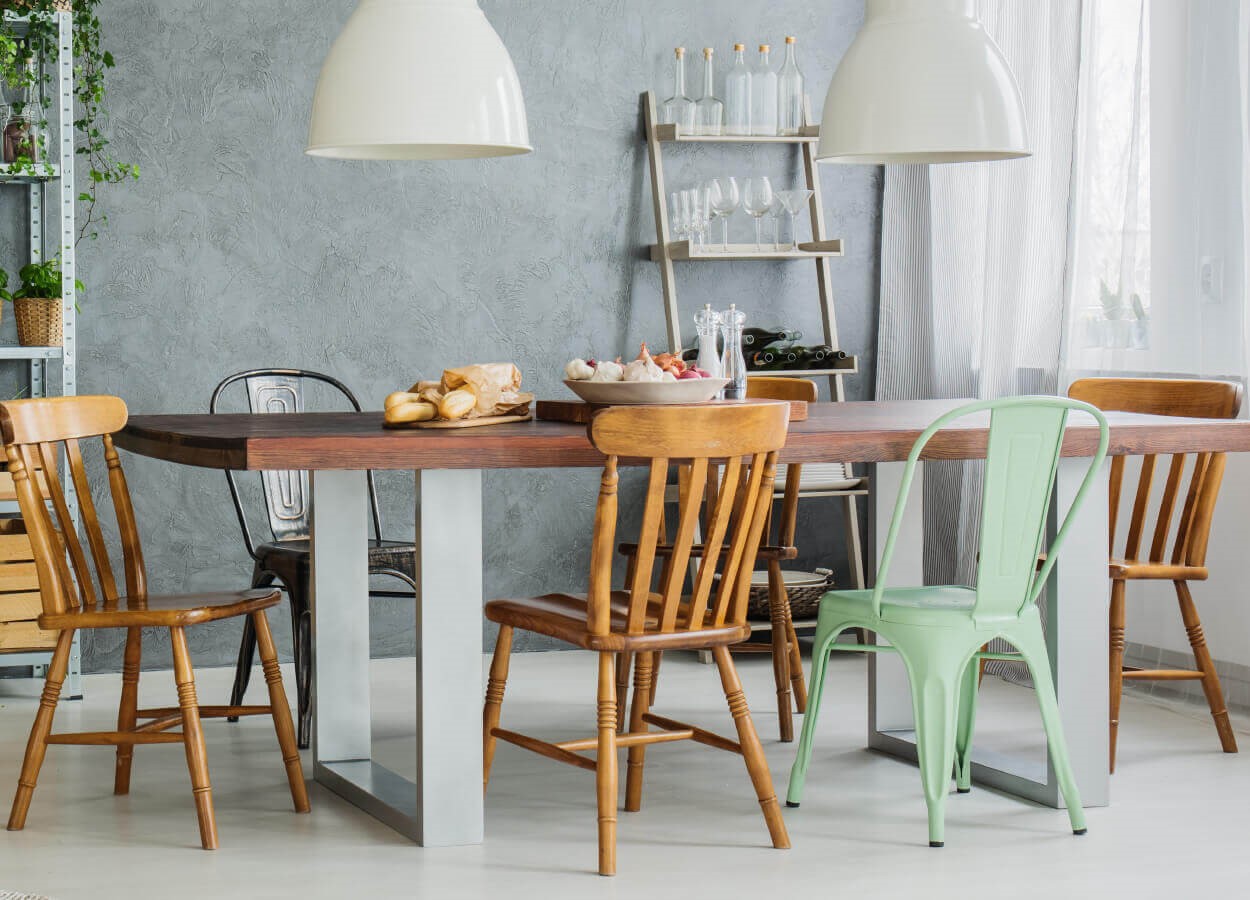 The events of the past two years have had a profound effect on the way we live our lives. Humble home staples once taken for granted have once again taken pride and place as the very linchpins of our lives.
A prime example of which being the all-purpose extendable dining table – the new heart of the home in many households.
Across the UK – and most likely the world beyond – more people are spending more time than ever before at their dining tables. Far from a passing fad, the dining table's important new role is, as far as most interior designers are concerned, a permanent shift.
The question being, why has something as simple as a dining table become such a feature of importance? How and why has the dining table become the undisputed heart of the home for millions of households across the country?
Form, Function and Fantastic Versatility
As the ultimate all-purpose feature for the modern household, the appeal of a good dining table is easy to understand. Particularly given what's taken place over the past 24 months, when we've all had to reconsider our priorities and restructure our lifestyles.
All the while, the dining table has been supporting the 'new norm' we've had no choice but to get accustomed to. It's still a predominantly practical piece of furniture, but is nonetheless bringing the following benefits into our homes:
The opportunity to dine, connect and reconnect as a family
Prior to the pandemic, it's fair to say that dining together as a family was something of a dying practice. Something we did instinctively in decades gone by, but fell out of favour with younger generations some time ago.
Forced to spend more time indoors than ever before, households once again began experimenting with traditional family meals at the table. Many finding that there was no better way to converse, connect and in some instances, reconnect with those closest to them.
It's the simple pleasures like these that have taken on new significance as of late, when so many things we once took for granted have once again become so dear to us.
A safe space to entertain family and friends
Similarly, the desire to head out and about for entertainment is far from widespread even today. Fully aware of the risks of spending time in crowded cafés and rowdy restaurants, many continue to show preference to socialising at home.
Entertaining friends and family is almost always something that happens around the dining table. From poker nights to extravagant dinners to casual drinks and the inevitable hangover that follows, the dining table is the center of the in-home social experience.
It's also where an extendable dining table can be a godsend, designed to occupy minimal space while accommodating as many guests as you like when called for.
A comfortable and practical home office experience
Contrary to popular belief, most UK households are not drowning in excess available space. Quite the contrary, making it practically impossible for a fully separate home office space to be set up.
When the reality set in that tens of millions of workers would be working from home indefinitely, it suddenly became clear how little space most of us have. It also saw millions of workers setting their sights on their dining room tables, which were ultimately transformed into comfortable and practical workstations.
High-profile international Zoom calls, urgent reports and memos, high-pressure pitches and presentations conducted remotely – all handled from the same place you ate your cornflakes an hour before. Something that may have seemed impractical or impossible in years gone by, but quickly set in as the inevitable reality of COVID-hit Britain.
The cornerstone of kids' educational activities
Last up, it wasn't just the UK's collective workforce that was suddenly told to stay home. Tens of millions of kids of all ages were also cut off from their traditional educational experiences during the pandemic.
At which point, parents with no background and professional education took on the roles of teachers. The dining room became the obvious choice for a distraction-free classroom, and the dining table became the desk shared by all involved.
Slowly but surely, things returned to normal and conventional classrooms once again opened their doors. It stands to reason that even when regular education resumed, the dining table remained the cornerstone of kids' educational activities outside a formal school setting.