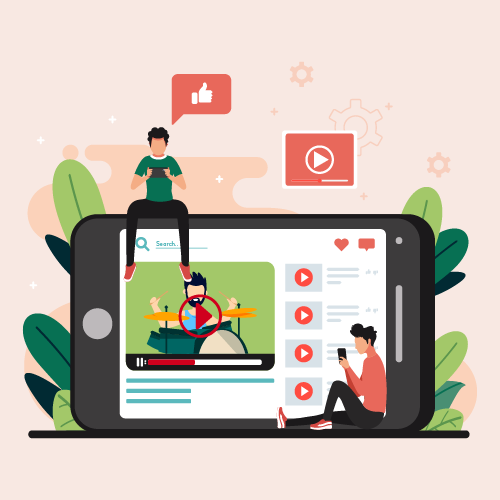 The year 2021 has been a significant one in the entertainment industry. All year round there was a diverse range of contents to devour on and satisfy our binge-watching compulsion. These few years, with the advent of COVID 19, we are cooped in our rooms and have to work long hours at home.
Most of us tried unwinding our pent-up emotions by content available all over the web and several OTT platforms. Now, instead of having a short weekend trip, relaxation included serial watching quality TV shows, films, documentaries, and likewise. Without any doubt, this trend is going to continue this year too. Media critics, as well as audiences, have already predicted and identified some of the rising trends of the entertainment world this year.
The podcast would take a prominent place in mainstream media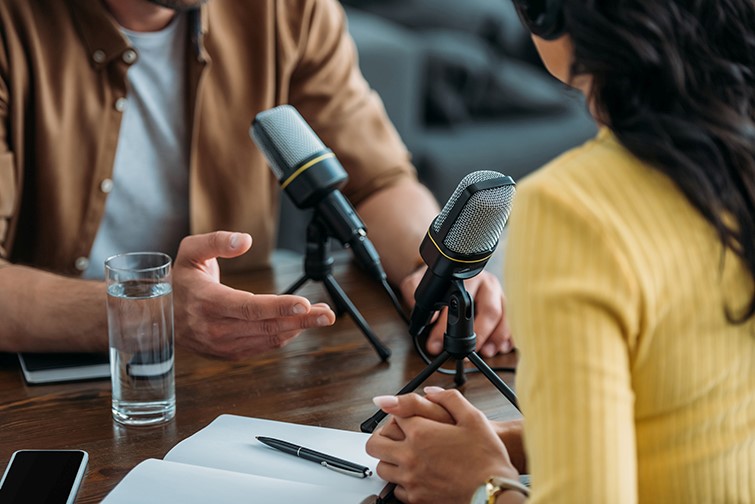 In 2022, 140 million audiences are expected to engage with podcasts in the U.S. alone. And by 2023, the number may rise significantly to 164 million listeners. Over 2 million podcasts already exist and with 48 million episodes, it seems like fresh podcasts are being released every day. These podcasts networks have garnered so much attention, plenty of investors with deep pockets are already attracted to them. For example, Wondery has been backed by not only 20th Century Fox but also VC firms like Greycroft and Lerer Hippeau Ventures. This is not a separate incident. The podcast and entertainment network The Ringer was bought by Spotify for $196 million in 2020. With so much money at stake, it is a possible scenario that writing, stars, or the production of podcasts will slowly increase and become a part of the mainstream media.
Breaking barriers with TV shows and movies
International shows have been slowly gaining momentum in the United States. The growing popularity of South Korean drama culture is often referred to as The Korean wave or Hallyu. While it was a pretty common phenomenon in Asia, after the success of Bong-Joon-ho's Korean film, Parasite, it started turning heads in the West. The film won the title of Best Picture in the Oscars. It is the first foreign-language film to deserve such huge global recognition. The South Korean drama, Squid Game made history as Netflix's most-watched show debut ever. It's not just only South Korea. The Spanish teen series, Elite or crime show, Money Heist were also one of the top hits of 2021. International shows are supposed to grow and gather more global audiences in the coming years.
2022 is the year of inclusivity!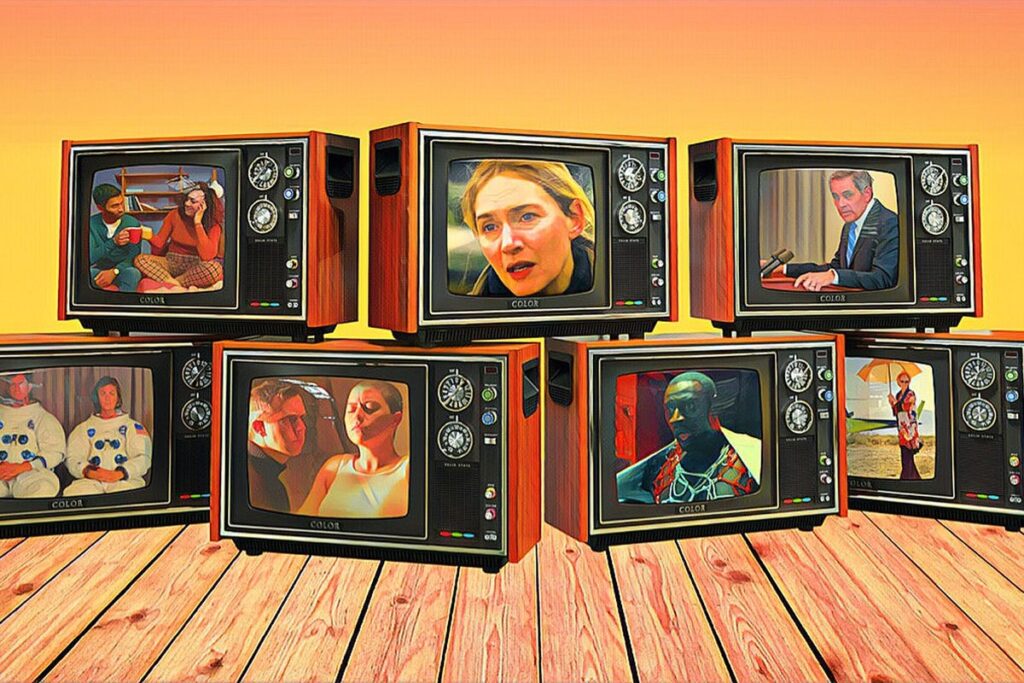 After so long, Hollywood realized that they have audiences worldwide and they are looking for more diversity or representation on the big screen. So, lately, a lot of films or TV shows have stopped whitewashing characters or plots and bring more authenticity for the viewers. A variety of stunning black women have graced our screen but more importantly, they are not stereotyped into the 'black' box and have been presented as complex, evolving real-life women. Like in Harlem, Angie is a glamorous plus-sized singer, or in Black-ish where Bow is a highly educated mother with strong characteristics. The black women on screen are strong, resilient, confident but also multifaceted. Apart from women of color, people are also appreciating the stories about older or aged women. A prominent example of this would be 'And Just Like That' which portrays the lives of the Sex and the City cast as they navigate through their 50s. People are looking forward to more relatable and inclusive content so this trend is not going anywhere soon.
The world wants to watch more and more contents
Successful streaming platforms like Netflix, Hulu, and Prime Video have dominated this field for a while now. But lately, there has been a spike in streaming platforms that are more focused on different niches. For example, Crunchyroll is an anime and manga streaming platform that has crossed over 5 million subscribers this year. Other streaming services like Dekkoo (For LGBT+ content), Criterion (Classic movies), and ALLBLK (for Black TV and movies) are slowly gaining popularity for wider audiences. The niche-focused streaming platforms draw out their audiences with a strong sense of viewership. Critics are claiming video streaming (SVoD) revenue to hit the $100 billion mark every year by 2025. But, there is not a single unit of a streaming platform where everything is available. To get access to content from all over the world, people still rely on the file-sharing website, The Pirate Bay. You can watch your favorite shows at: thepirateproxybay.com
Cloud gaming will gain popularity in the mainstream media
The concept of gaming is slowly evolving into a more convenient mode. Out of several trends in the gaming industry, cloud gaming has been one of the most important ones here. The evidence lies in the groundbreaking sales of Xbox Series X and PlayStation 5 that were both released in 2020. There are almost 3.2 billion gamers in the world and not most of them have access to hardware that can support high-tech, most demanding games. So, as a solution to this issue, cloud gaming allows you to stream video content on your own device from remote servers. With all these progres with technology, it won't be surprising if cloud gaming becomes the future of the gaming industry.
CONCLUSION
2022 seems like a promising year in the entertainment world for viewers who are always looking for engaging content. The increasing popularity of Asian, as well as other language movies and TV series, just shows how much the audiences have grown in the past few years. Also, the increased representation of black, LGBT+, and other usually ignored parts of the population indicates how desperately the viewers want a fresh change on the big screen. Seems like Hollywood and the media industry, in general, are moving in the right direction with the existing trends this year.