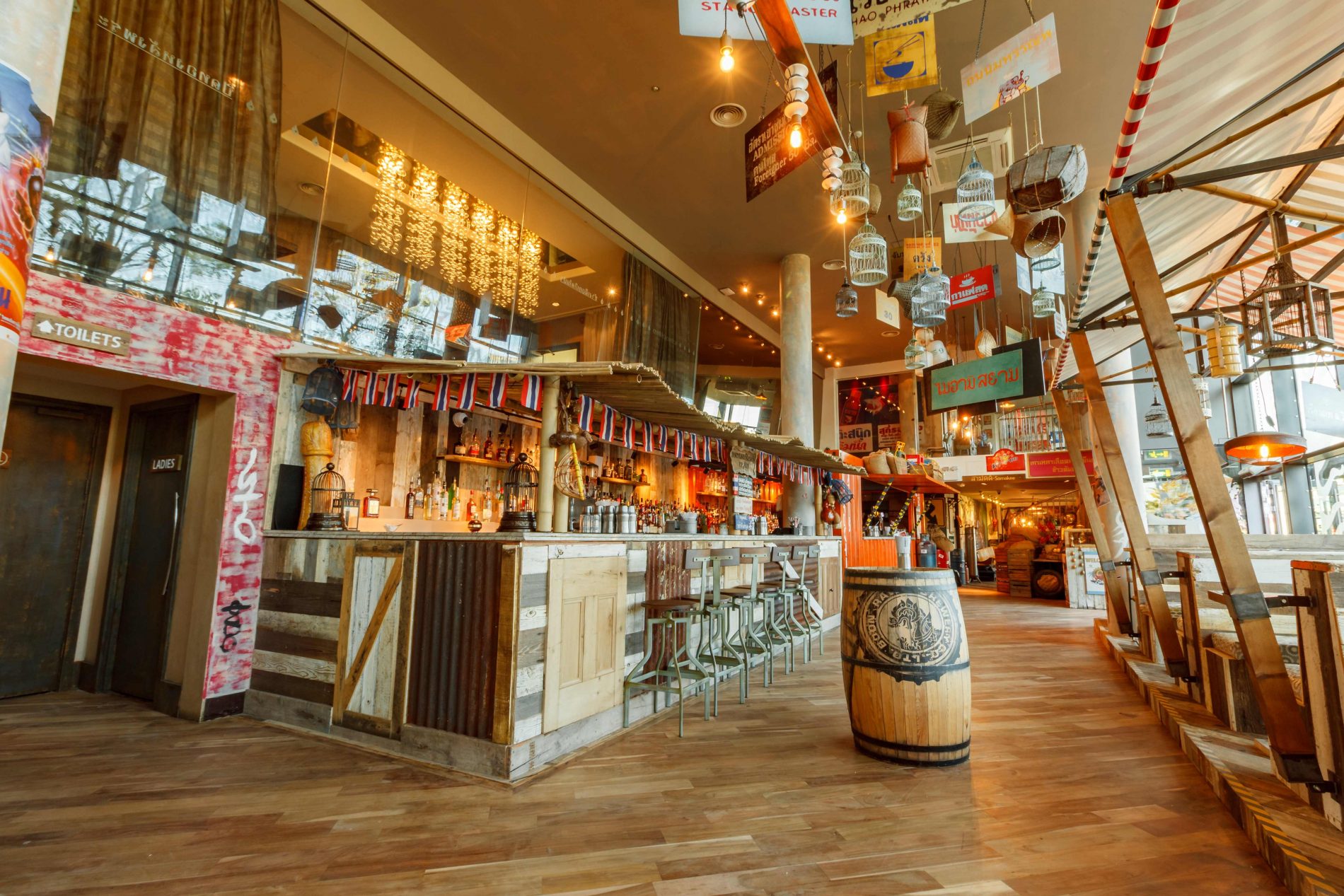 Grosvenor Europe has welcomed the debut opening of Thaikhun Street Bar, by the Thai Leisure Group (TLG), in Liverpool ONE.
"Thaikhun Street Bar is the first of its kind in the UK and we are so excited to bring a touch of Thailand to the cocktail scene to Liverpool. The team have worked incredibly hard to create something that not only houses great tasting unique cocktails, but something that is also visually individual and quirky," said Kim Kaewraikhot, founder of Thai Leisure Group and curator of the Thaikhun Street Bar.
Created by an in-house team, the Thai Leisure Group's first concept bar overlooks Chavasse Park and is inspired by travels across Thailand. Designed by JMDA, the authentic and handpicked bric-a-brac recreates a traditional Thai street interior to the bar.
An expertly crafted menu features Thai themed cocktails, using specialist regional spirits, featuring an exclusive Nitro cocktail developed to transport people to a full moon party. In addition, frozen alcoholic slushies to boozy ice-cream smoothies are available alongside a non-alcoholic offer and traditional Thai bar snacks and bowls.
"The Thaikhun Street Bar concept looks incredible and the thought and attention to detail behind the design, creates an immersive experience for our visitors. We are pleased to have worked with the Thai Leisure Group to launch their UK concept here at Liverpool ONE, further strengthening our appeal and leisure offer," added Alison Clegg, Director, Asset Management, Grosvenor Europe.
The bar will also host a number of weekend entertainment events, including live music nights and DJ sets plus a choice of bar games.
Cushman & Wakefield and Metis Real Estate Advisors acted for Liverpool ONE. Wareing & Partners represented Thai Leisure Group.