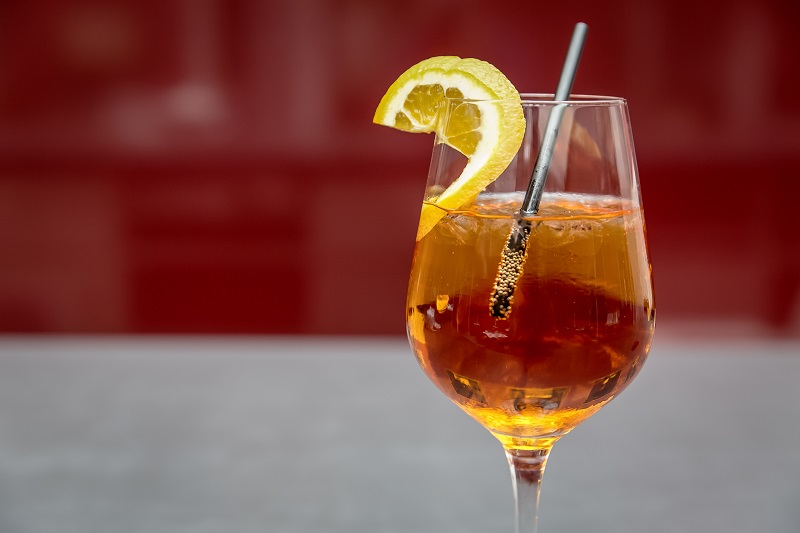 Sartoria, the only restaurant to be located on Savile Row in London has announced that they will be releasing a new collection of cocktails on the 4th July. The Restaurant has been inspired by the Chef Patron, Francesco Mazzei and his home region, Calabria and surrounding areas. The restaurant offers all day dining and has recently been through an extensive level of refurbishment that was carried out by David d'Almada.
The Libare Bar of Satoria is known as a hotspot on Savile row, and the new collection of summer cocktails is bound to attract more of a crowd. The cocktails have been created for the restaurant by the well known mixologist Simone Caporale. Simone is also Italian, from Como, and began his pursuit of a career as a mixologist by moving to London in 2009. Simone has a reputation for creating cocktails that are highly experimental that impact all of the senses as well as playing around with a contrast of flavours and textures.
Simone Caporale has designed the new menu of cocktails for Satoria alongside Miller Harris, a luxurious perfumer based in London,. And Tanqueray No.TEN. There will be three new cocktails released in July for the collection and they will be served at the Libare Bar at Sartoria which is in Mayfair. In order to compliment the new collection of cocktails while they are enjoyed by guests, each drink will be served with a selection of cicchetti that will be provided by the Chef Patron, Simone Caporale.
The Harris Scent cocktail has been inspired by the scent of the Étui Noir perfume. The drink has hints of wood leather and smoke all balanced with hints of citrus as well as elemi and tuberose. The second drink is Neroli Tonic and has been created alongside the Lumière Dorée fragrance that has been crafted by Miller Harris. The beverage has flavours of neroli, quassia and quinine. The final cocktail to be added to the menu on the 4th of july is the Bianco, which is a vetiver root, vanilla and Amalfi lemon flavoured drink and has been inspired by the L'Air de Rien which was created by Miller Harris.