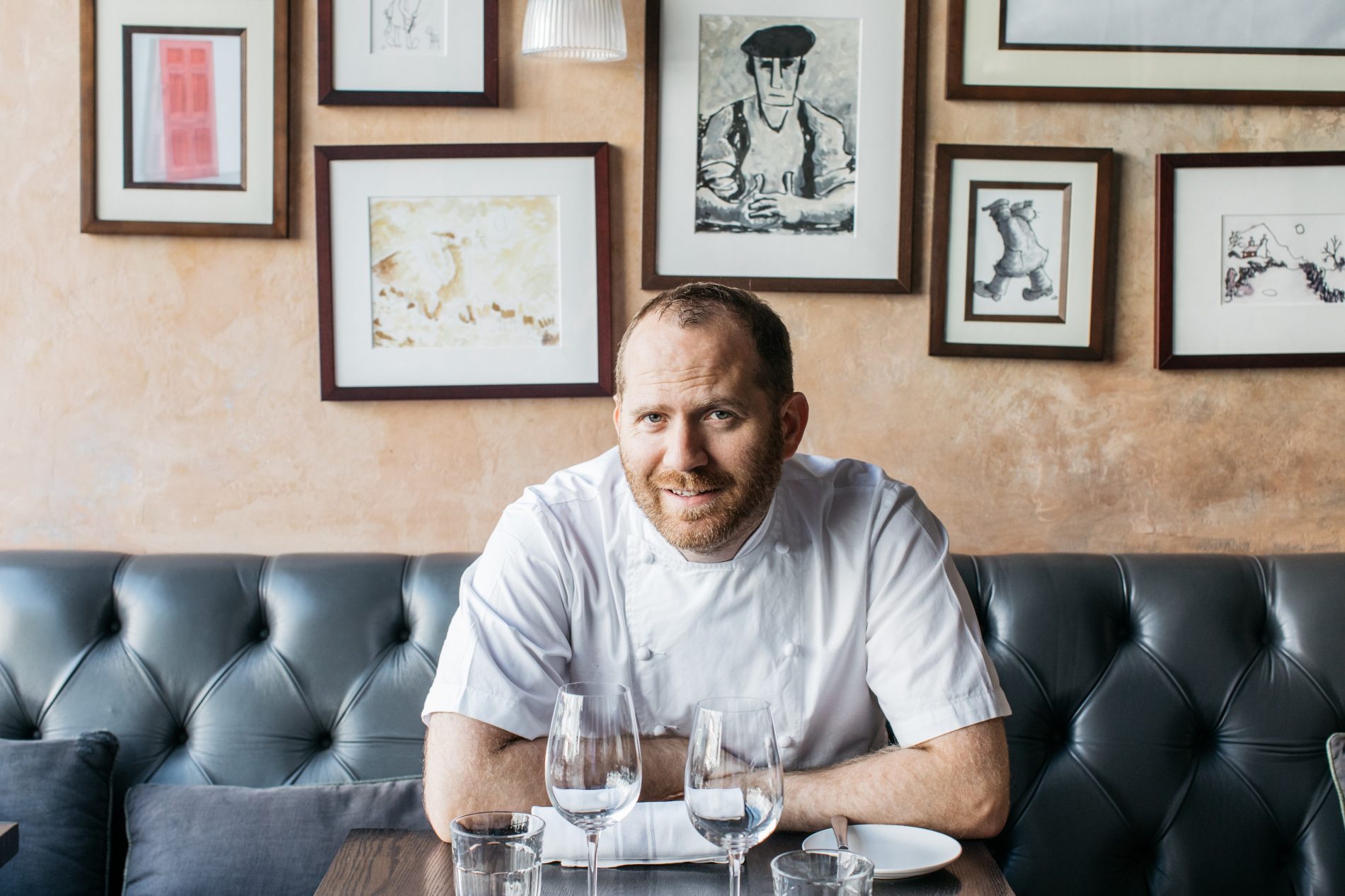 Odette's, the Primrose Hill restaurant of the esteemed Welsh chef Bryn Williams, is celebrating its 10-year anniversary this month. This milestone will be marked with a special menu showcasing the best of Odette's from across the decade.
The special anniversary menu will be available from the 16th to the 27th of October, lunch and dinner, showcasing a selection of favourite dishes from over the years. Curried scallop, cauliflower & coconut soup, and salted grapes (£12), for instance, featured on the menu from 2008-2011, and is the favourite of a couple who have frequented Odette's every Friday for the past decade. Odette's Jaffa cake, mandarin, orange curd (£9), has been a staple on the menu for the past six years after being created to use up an excess of chocolate originally intended for a Bounty-inspired dessert.
Odette's will also be offering an exclusive £10 two course lunch menu throughout the two weeks (excluding Sundays) – a token of appreciation to neighbouring businesses and local customers for their support over the years.
"Reaching 10 years in the London restaurant scene is undeniably a milestone I'm very proud of, and one that couldn't have been achieved without the team I've had by my side – whether that's the brilliant suppliers, kitchen porters, head chefs or front of house. However, it's the amazing customers we most need to thank – their loyalty and support, criticism and praise is what has allowed Odette's to thrive and develop into the restaurant it is today," said Williams.
The highly regarded professional kitchen at Odette has had young chefs passing through its doors, including Tom Brown, now chef patron at Cornerstone and winner of National Restaurant Awards 2018 Chef to Watch, Oli Boon, 2012 finalist on Masterchef the Professionals, Berwyn Davies, ex-head chef at Michelin-starred Glasshouse Kew, and Jamie Randall, now Chef Owner of Adelina Yard in Bristol.
Chef Bryn Williams shot to fame as a sous chef in 2006 by beating several established chefs to cook the fish course for the Queen's 80th birthday celebrations on the BBC's Great British Menu.