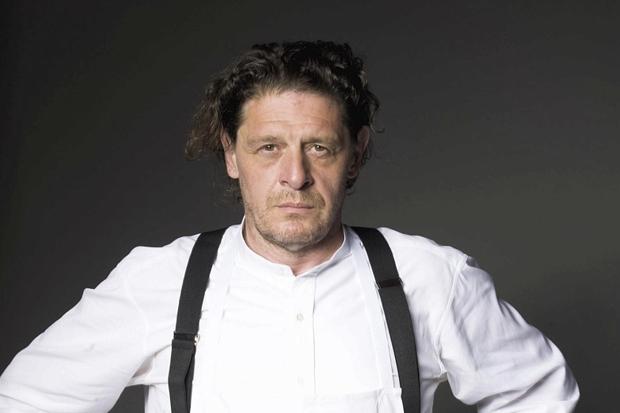 Marco Pierre White's (MPW) popular Steakhouse Bar & Grill is opening in Folkestone on the 20th of August. Located at the Clifton Hotel in Folkestone, the restaurant is now taking bookings ahead of its soft launch, with early bookers receiving a free glass of fizz. This offer runs until the end of September.
"I'm delighted to be bringing my Steakhouse to Folkestone, the first one in the beautiful South East region. My restaurants are not stuffy and pretentious, instead they are about enjoying your evening, with great food and drink in relaxed surroundings and quite simply having a good time. The menu is all about classic, recognisable dishes, cooked simply using the finest ingredients to deliver delicious food," said Marco, who was once the youngest chef to hold three Michelin stars.
"Delicious food, generous portions and great service; all delivered in a relaxed, welcoming setting is what our guests in Folkestone can expect. There's something to suit every taste and budget on the menu. I call it affordable glamour and we hope it's an experience our guests will want to return to again and again," he continued.
The restaurant, which can boast 82 covers, is a welcome addition to Folkestone which is seeing a resurgence in recent times thanks in part to the popularity of the Creative Quarter. It is set to become a must-visit for local food lover and hotel guests.
The Steakhouse Bar & Grill opens out into a wonderfully light conservatory area. Diners can expect signature MPW steaks, timeless English and French classics, and a comprehensive selection of premium cocktails, all delivered with Marco's unique flair.
The Steakhouse Bar & Grill menu is exclusively curated by Marco himself. To suit all tastes, it will include a mix of childhood favourites and modern day delicacies – ranging from Classic Prawn Cocktail and Shepherd's Pie, to Freshly Dressed Crab and a selection of 35-day aged native breed steaks, including the ever popular Chateaubriand dish. All of these dishes represent Marco's ethos – classic dishes, simply cooked using the best locally sourced ingredients.