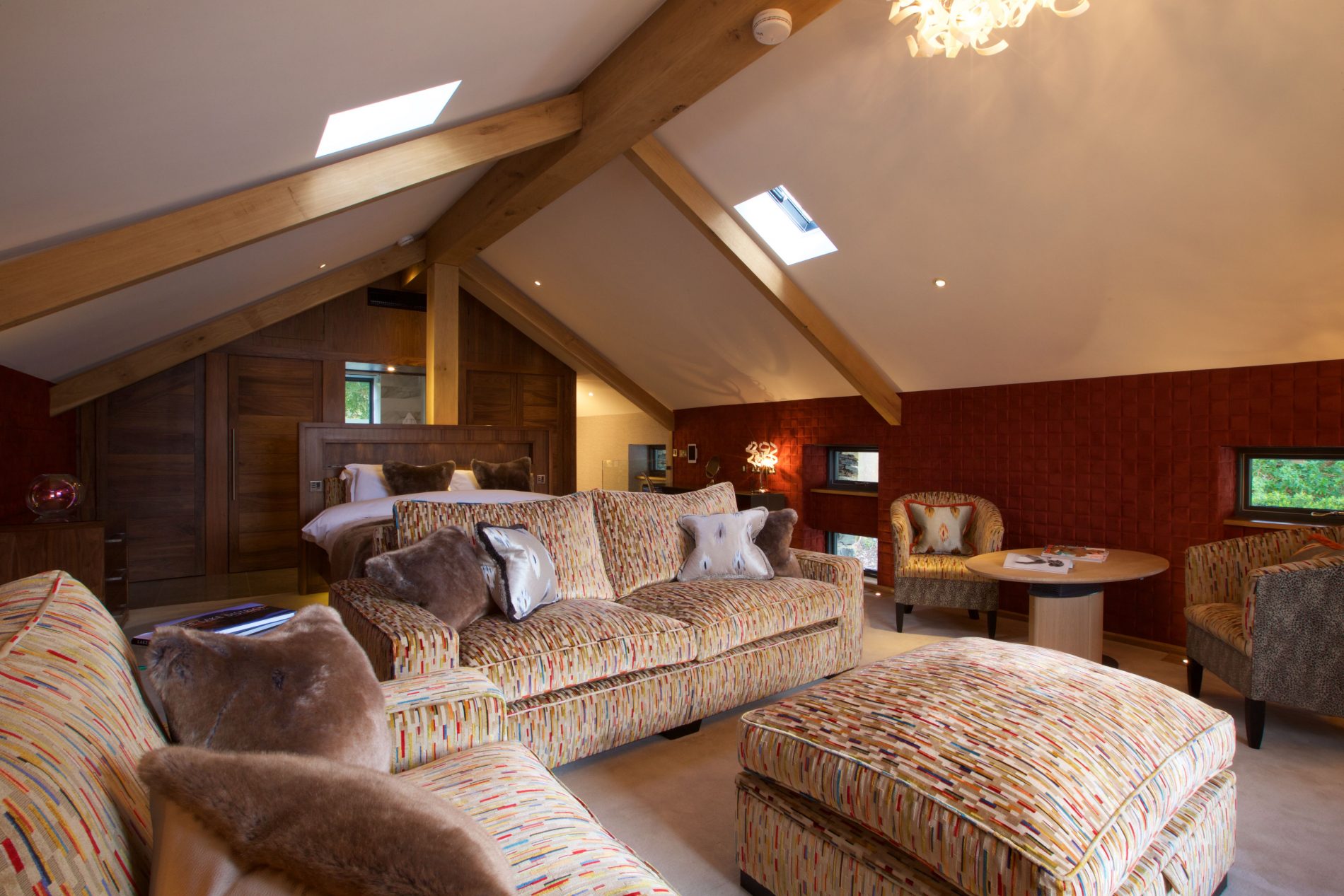 If staying at a hotel once adored by the great William Wordsworth and Beatrix Potter wasn't enough, a picturesque Lake District retreat is laying on even more luxury. Storrs Hall, on the shores of Lake Windermere, wants as many holidaymakers as possible to experience the romanticism that long ago moved many great wordsmiths.
As part of their Autumn Boathouse experience, guests will stay at the Hall's luxury boathouse replete with private steam room, outdoor Jacuzzi and gorgeous countryside vistas. Guests can either enjoy luxury meals on their hidden terrace or in the hotel restaurant, and after dinner toasts to a day well spent can be savoured in the hotel's Tower Bar or next to their own fire-pit.
"Set in woodland on the shoreline of Windermere, Storrs Hall's luxury Boathouse provides a wonderful hideaway. The combination of idyllic Lake District location and uniquely romantic property will take our guests' breath away. Bespoke, modern contemporary fittings and furniture offer a level of comfort that simply envelopes you. Immerse yourself in the stunning views of Lake Windermere and surrounding Lake District fells," said Andy Nicholson, Storrs Hall General Manager.
The Boathouse experience also offers an hour-and-a-half private cruise on the inspiring waters of Lake Windermere – taking in the best views of the lake, its eighteen islands and surrounding countryside.
"You will be collected from the jetty at Storrs Hall and taken on a one and half hour private cruise of Windermere in a skippered luxury motor cruiser. This is a truly unique way to enjoy the beauty of the lake," added Andy.
Lake Windermere's magnificent stretch of glittering water, its stunning bays and small islands stirred some of the English language's lyrical masters. Lakeland poets William Wordsworth and Robert Southey were among the guests in the Hall's heyday of private ownership and found inspiration among the tranquillity of its pavilion and lawns.
Moreover, Wordsworth even recited his famous Daffodils in the Storrs Hall Drawing Room, while Beatrix Potter, famed for The Tale of Peter Rabbit, attended many splendid parties there.
Now guests are treated to the same tranquillity – with large luxury rooms and fine dining throughout. The bed and breakfast Stay & Cruise package costs £750. The dinner, bed and breakfast Stay & Cruise package costs £850.