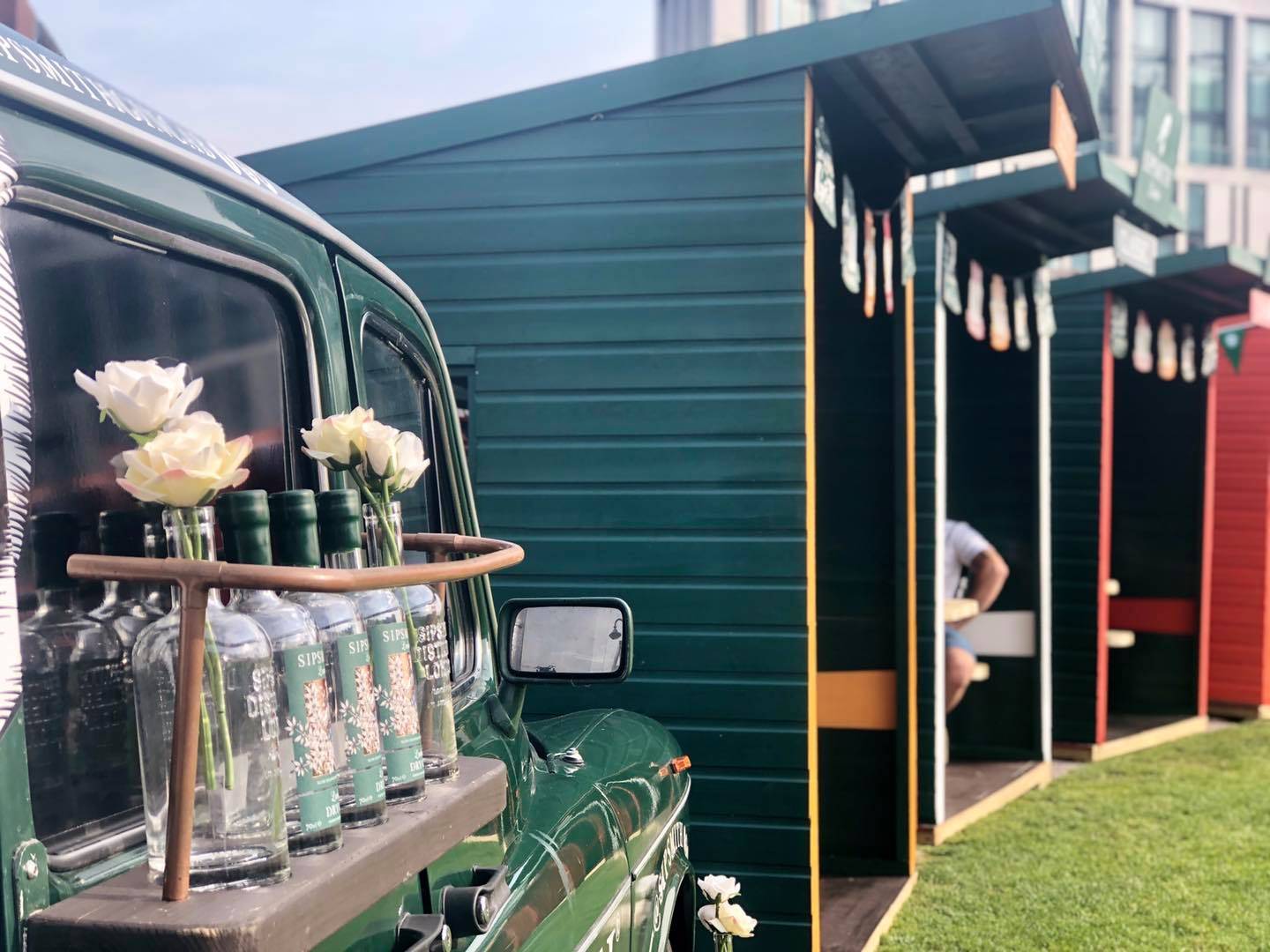 Liverpool ONE's latest initiative to propel post-lockdown visitation is a new bespoke bar concept, 'The Chavasse Project', launched in association with Sipsmith Gin and Camden Town Brewery. 
Situated around the destination's sought-after green space, Chavasse Park, the activation incorporates a series of inviting cabin installations offering a one-of-a-kind tasting experience in a safe and sanitised environment. 
Customised menus, featuring creative cocktails and craft beers, are on offer from both of the premium alcohol brands, with a dedicated pre-booking system and private cabin service available to guests.
Coming to life as the government's Eat Out to Help Out scheme concludes, 'The Chavasse Project' concept is set to maintain the momentum seen across Liverpool ONE's food and beverage sector since restrictions were eased. Recently released figures have shown restaurant and dining sales surpassing the same period last year by an average of 9% across the week in August, while jumping to 35% higher from Monday to Wednesday. 
Alison Clegg, Director, Asset Management, Grosvenor Europe commented: "While our latest figures have shown exceptional performance across our restaurant and dining sector, we are committed to finding new and creative ways to build on this success, rather than becoming complacent. It's great to be collaborating with such high-quality brands to create an memorable experience for visitors, and the versatile, open-air space of Chavasse Park lends itself perfectly to this bespoke concept."   
Zoe Jones, Shopper Marketing Manager at Sipsmith said: "Every drop of Sipsmith gin is lovingly crafted by our team of distillers. No regimented processes and no automation, just a craftsman's flair and passion for things well made. The result? Gins full of character and bursting with flavour. Liverpool ONE has provided us with the ideal platform to deliver the kind of fresh and original experience which we know consumers are craving post-lockdown."
Beyond food and beverage, Liverpool ONE's recently released performance figures indicated a general uplift across the destination, with footfall at 86% of the volumes experienced this time last year, and sales at 88%, with both figures exceeding UK averages by 7% and 10% respectively.