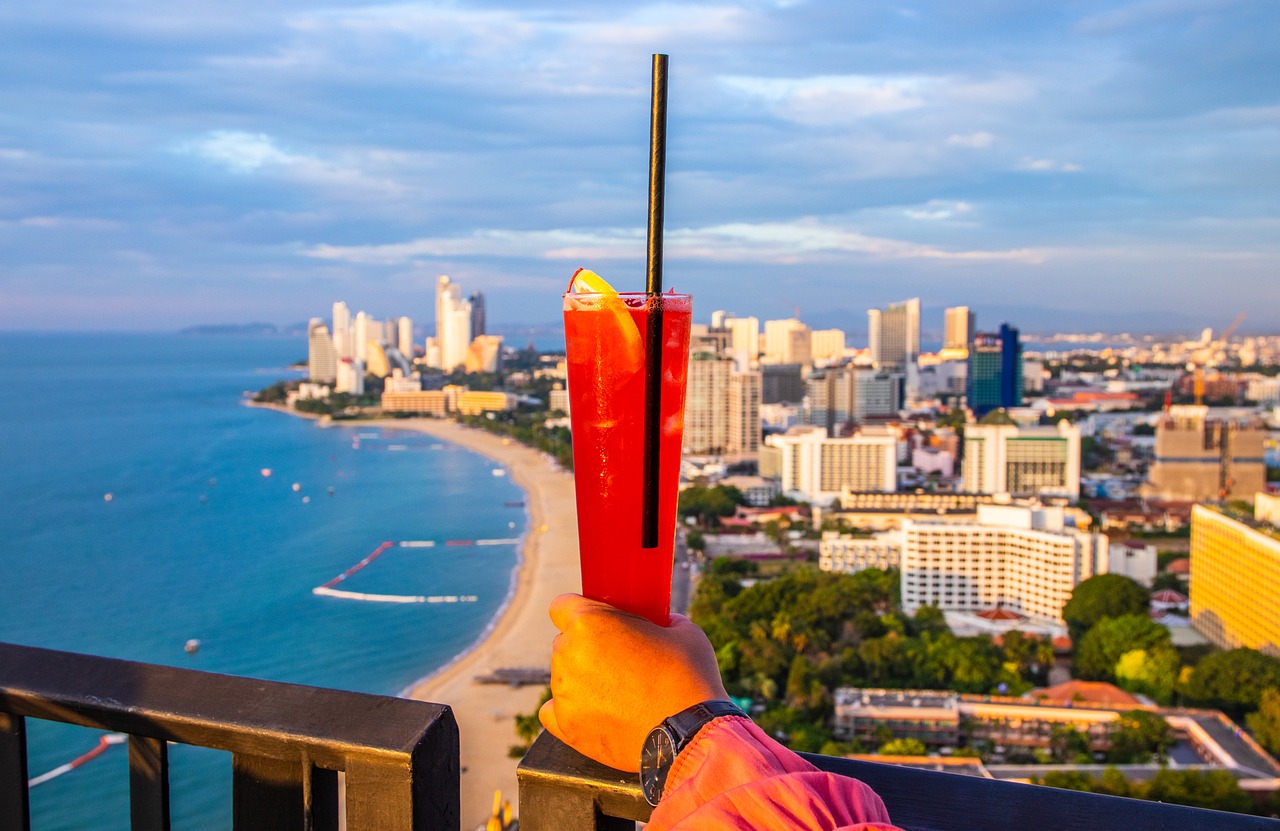 When the weekend is approaching, and the Friday feeling is building, it's easy to get lost in a sea of potential plans for what you want to do. Many people like to get together with colleagues after work on a Friday evening, but in a big city like Melbourne, what is there to do? Obviously, the answer is quite a lot, but it's never a bad thing to get a few concrete ideas down.
1. A Rooftop Bar
Why not kick the weekend off in style by visiting the best rooftop bar in Melbourne? It's a city with some seriously beautiful urban vistas, and at nighttime from the right rooftop bar, they look even better. Fridays are also about enjoying that "Friday feeling" and it's best enjoyed with a bit of novelty and spirit, something that a stunning rooftop bar has in spades.
The open air setting is a wonderful change from the office, and the entire atmosphere is electric and exciting while also being thoroughly relaxing and de-stressing. Sipping a tasty cocktail while looking up at the boundless night sky…what could be better than that on a Friday night?
2. A Fun Dinner
If bar drinking isn't quite you and your colleagues' scene, then how about a delicious after-work dinner? Fridays are fun, so it's a good idea to pick places that aren't too stuffy and offer a fun, relaxed and casual atmosphere. Friday night dinner food should also be fun and free, which means not worrying too much about being on a health kick. Let your hair down and share a sumptuous pizza or a juicy burger somewhere, or split some delectable wings or a portion of nachos or dippable chips…the possibilities are endless.
3. Friday Night Movie
After dinner, how about taking some people to go and see a movie together. This can be a really enjoyable winding down activity for those with jobs where they need to be on their feet talking all day long. Watching the latest action thriller or an edge-of-the-seat horror movie is a great way to just sit quietly with some tasty popcorn and a giant soda, rest your voice and take in some top acting.
Of course, Friday night movies don't have to happen in cinemas. You could also make it a fun night in which you, your colleagues, and other friends gather at one of your homes to watch movies together.
4. Bowling!
Bowling? Really? Yes, absolutely! Bowling is an excellent stress reliever and a great old-school way to enjoy time with colleagues and friends after work. Sink some beers, down some pins, eat some cheap but tasty hot dogs and burgers. If there's a video game arcade attached, you can also release some tension playing games!
Don't worry if you don't feel you have the skill for bowling. It's all in good fun! Don't let it get too competitive or too serious, and you're sure to have a great time.
5. After-Work Workout
For the fitness freaks in your office, possibly including you, how about organising Friday night gym time. A spinning class could be energetic and fun, or you could do something more unwinding like yoga. Gyms in Melbourne offer just about anything and everything you could want. Gaining some Friday night endorphins with friends while keeping off the weight that alcohol and luxury Friday foods could add can really set you up for a terrific weekend!
6. A House Party
Finally, instead of organising events in bars, restaurants, bowling alleys and whatnot, why not just keep things simple with a house party? A Friday night blowout at your place can be a great time to bond with colleagues and friends, while also letting yourself relax after a tough week at work. Bring in the beers, put on a karaoke machine, leave out video games, have a barbecue…your party, your rules.