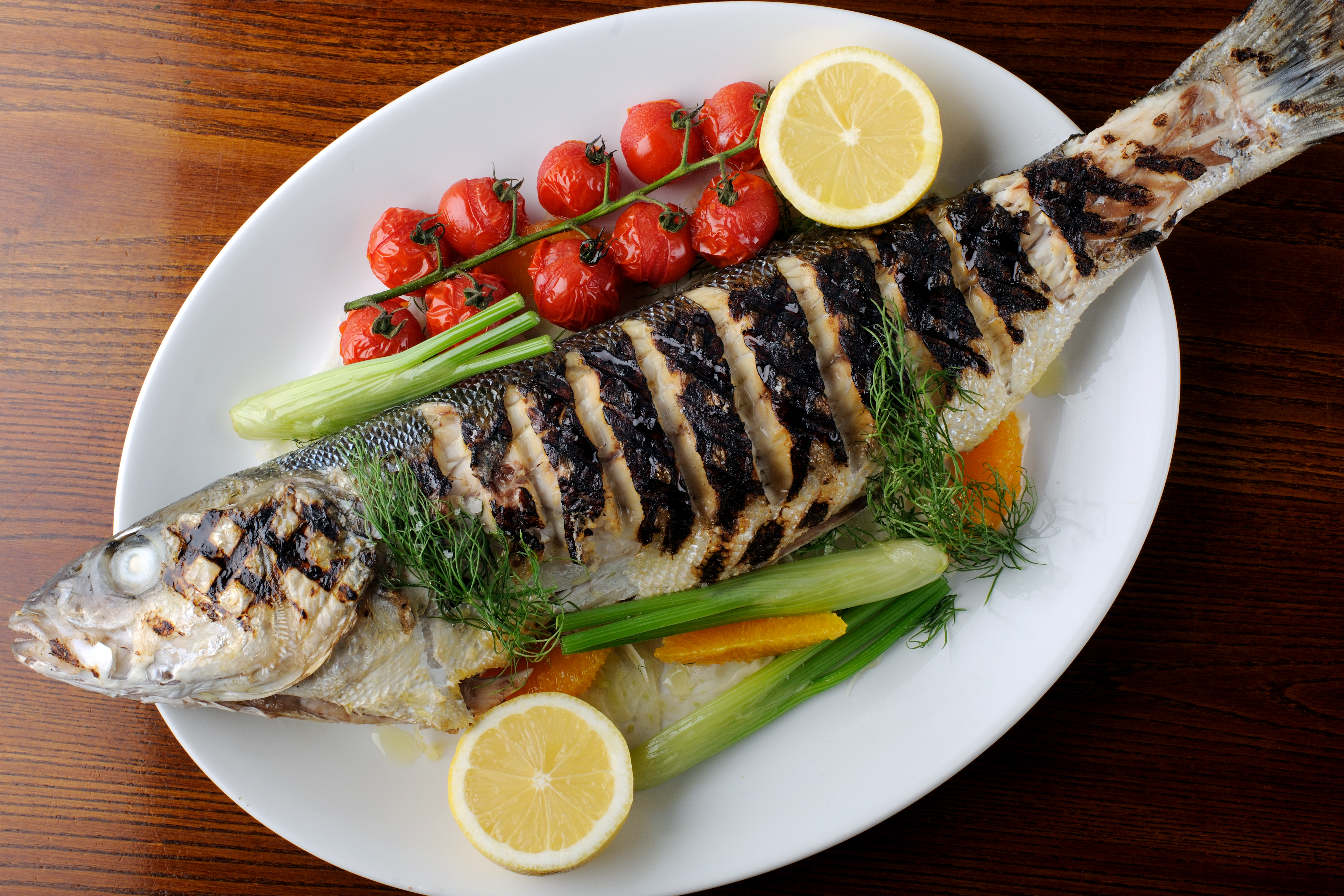 Whole Sea Bass with Orange Butter, Fennel and Rocket Salad Recipe from Gary Durrant, Head Chef at Hunter 486.
Ingredients (Serves 2)
2 whole Seabass descaled and gutted (approx 400g each)
2 garlic cloves
2 tsp fennel seeds
1 lemon
125g unsalted butter
2 tsp Maldon sea salt
Black pepper
70ml white wine
Zest and juice of 1 medium orange
Method:
Season the inside of the fish and place crushed garlic, fennel and ½ lemon inside.
Take a piece of strong kitchen foil (roughly 35cm square) and brush well with oil and a little butter.
Season one side of the fish with the sea salt and black pepper and place on the foil. Season the other side and sprinkle over the fennel seeds, white wine and a squeeze of lemon juice.
Scrunch up the sides of the foil to form a well sealed parcel and cook in the oven at 220-240°C for 20 minutes.
To make the orange butter add the zest and orange juice to the soft butter, roll in cling film to form a cylinder and refrigerate until needed.
When the fish is cooked, gently open the parcel and place the fish with all the juices onto plates. Top with a slice of the orange butter and sprinkle over some fennel fronds.
Serve with a salad of shaved fennel and rocket.
Named after the 1950s dialling code for Marylebone, Hunter 486 is the stylish restaurant within five-star boutique hotel The Arch London. Hunter 486 has been designed with an air of nostalgic London glamour fused with contemporary touches.