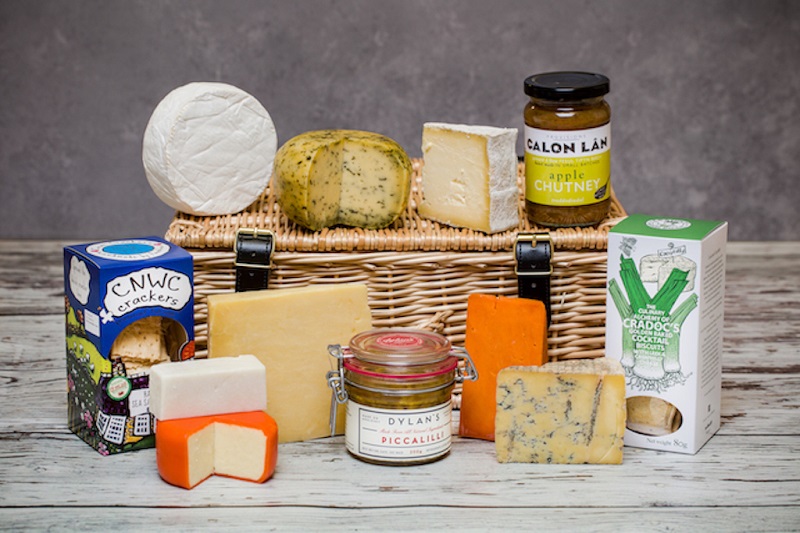 As the temperatures start to drop, and the nights grow longer it is safe to say that Summer is definitely over. As the seasons continue to change the focus is transferring to Halloween, Bonfire Night and Christmas. Those who are more organised and getting a head of the crowds, it is the perfect time to start thinking about, if not purchasing, Christmas gifts.
If you are looking for some inspiration, and wanting to give a truly unique gift, how about cheese? A new company, the Welsh Cheese Company has created a one-stop online shop for customers to find the best selection of Welsh cheeses. The company is also offering a cheese subscription, that is the perfect gift for any cheese connoisseur that will keep on giving throughout the year. Also available is a range of gift hampers that contain Welsh Cheese as well as a range of other complimentary Welsh-made deli produce.
The monthly subscriptions, Clwb Caws, meaning 'cheese club' in Welsh was seen as being the logical next step for founder and Musician Tom Pinder. The company was first created after Tom spotted a gap in the market and an opportunity to become a champion of Welsh-made cheeses and other deli products.
The subscriptions, including postage, costs £27 per month and will deliver a selection of four different Welsh cheeses to the customer, or recipient's door every month. The subscription can be signed up to on a pay monthly basis or as a paid up front 3 or 6-month subscription. The paid upfront options are perfect as gifts that last longer that a cheese hamper.
However, for those who are wanting to give a hamper, Welsh Cheese Company offer a Beer and Cheese Lover's Hamper as well as a Seaweed and Gin Hamper, the Welsh Wine and Cheese Connoisseur Hamper and the Caerphilly Mountain hampers. These gifts start from £16.50 for a Welsh Taster Box to £125 for the amazing Welsh Favourites Luxury Hamper.