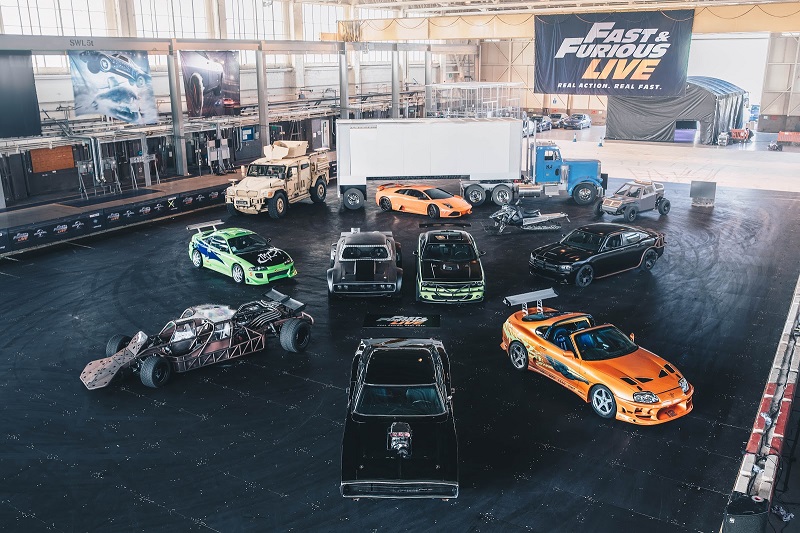 It has been announced by Universal Brand Development, Fast Live Productions and Live Nation Entertainment that Fast & Furious Live will premiere in London at the O2 on the 19th January 2018. After this premiere show, Fast & Furious Live will then be heading on tour to Newcastle, Manchester, Birmingham, Sheffield, Belfast and Glasgow. These locations have been announced as a part of a larger, global arena tour.
The tour is hoping to bring audiences all of the action and excitement from one of the most popular and enduring film series of all-time. The film series will be brought to life by experts on a groundbreaking live arena tour. The Creative Director and Executive Producer of Fast & Furious Live has announced that the show has been in the pipeline and development for a number of years. It is exciting for the team that have been working on the show to finally announce the start of the live tour based on the internationally popular film franchise.
The live show will feature a range of extraordinary stunts as well as special effects and use of some of the latest 3D-projection mapping. The drivers in the show will be pushing their own limits in order to deliver a spectacular show that spectators will never forget. The tour will travel to 23 different cities across 14 countries as the start of the Fast & Furious Live journey.
The two-hour show will be adrenaline packed and expected to be one of the most unbelievable live arena productions to ever be created. The show will require precision performance driving as well as stunts that defy physics. The Live show will include 3D-precision mapping in order to create a range of key scenes from the film series, allowing fans to feel as though they are in the midst of the action.
This live show will, for Universal Brand Development, redefine the fan access to such a popular film franchise, as audiences will feel the heat from the exhausts while being blown away by the vehicular acrobatics.