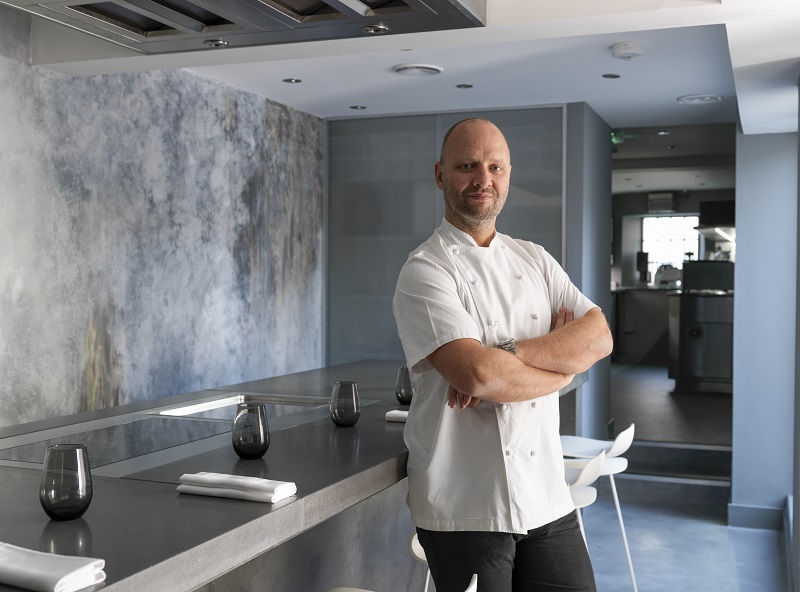 Simon Rogan, the award winning restaurateur has announced that he will be opening Aulis London in the Autumn. Aulis will be an intimate eight-seater chef's table found nestled in the heart of London.
During the day, the location operates as a culinary workshop, offering space for Simon and his team of chefs to experiment with food for their new ventures, and will open to the public at night as Aulis London. The intimate kitchen has been designed to be a hidden gem, with unassuming doors and only eight people selected each sitting to enjoy this luxury and unique dining experience.
At Aulis London, guests will not be offered a menu to choose from, as the chefs will work each day to create a special wine and food pairing to be served to all guests that evening. Simon Rogan has created an innovative and, I expect, highly coveted dining experience. The food on offer will be prepared using cutting edge techniques in order to offer their guests the very best food. The ingredients used in the dishes will be freshly sourced from a number of the best suppliers in the country, which includes Our Farm, another of Simon Rogan's enterprises.
Aulis London will mirror the concept that has been created by Rogen and his team at Aulis, which is in Cartmel. This Lake district location is currently operating as the development kitchen for Rogen's two Michelin star restaurant L'Enclume. Aulis London will offer Simon and his chefs another place to experiment for another upcoming venture, Rogainic. This new venture will be opening in Marylebone later in the year.
Guests are able to book individual seats or the whole table at Aulis London, which will be headed by Chef Rafael Cagali who has worked in a number of Michelin starred restaurants such as Fat Duck, Fera at Claridge's and Quique Dacosta. Supporting Rafael at Aulis London will be Harry Guy, who won the Roux Scholarship in 2016 and trained at Saison in San Francisco.