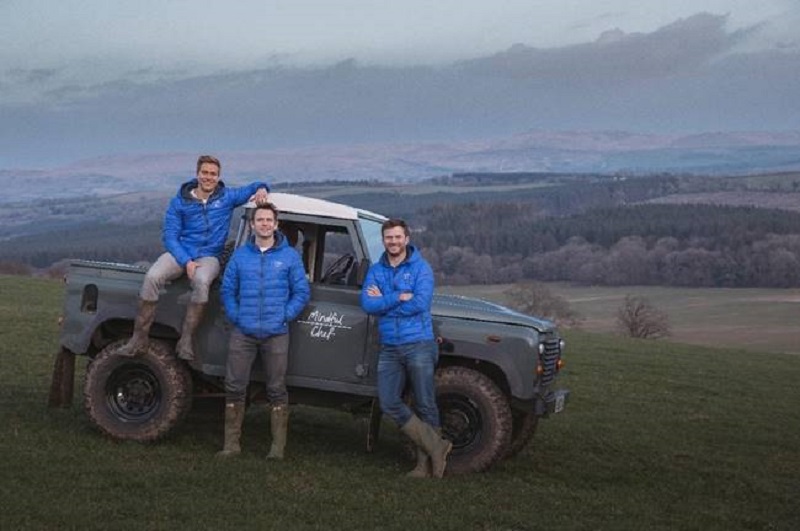 Mindful Chef, the health-focused food box company that has been set up by three school friends Giles, Myles and Rob has announced that their company, backed by a number of high profile individuals such as Sport Star Victoria Pendleton CBE and Sir Andy Murray has announced that there have recently donated more than 100,000 meals in order to show their support for One Feeds Two.
The health-focused food box company first announced their partnership with the charity is July. Through the partnership, for every one food box that has been purchased by a Mindful Chef customer, a nutritious school meal has been donated to a child who is living in poverty. The Mindful Chef team plan to have donated 1,000,000 meals by the end of 2018.
One Feeds Two was first founded in 2013 by JP Campbell. The charity has paired with a number of different grassroots feeding programmes set up in the developing world. The charity's simple principle is to provide a nutritious school meal will mean that some children in the world's poorest countries won't go hungry, and will have another reason to go to school, and then have a greater chance of improving their prospects in life. The charity has worked to demonstrate that something incredibly simple like a meal can have an enormous impact on these children, while also looking to make giving a part of our everyday living.
Myles Hopper, one of the co-founders for Mindful Chef has said that the team wanted to work with One Feeds Two as it has proven to be a really effective way of using businesses to help children who are in need. It has been estimated that more than 60 million children miss out on school each day because of hunger, and working with charities such as One Feeds Two, companies and customers are able to do more to stop this from happening.