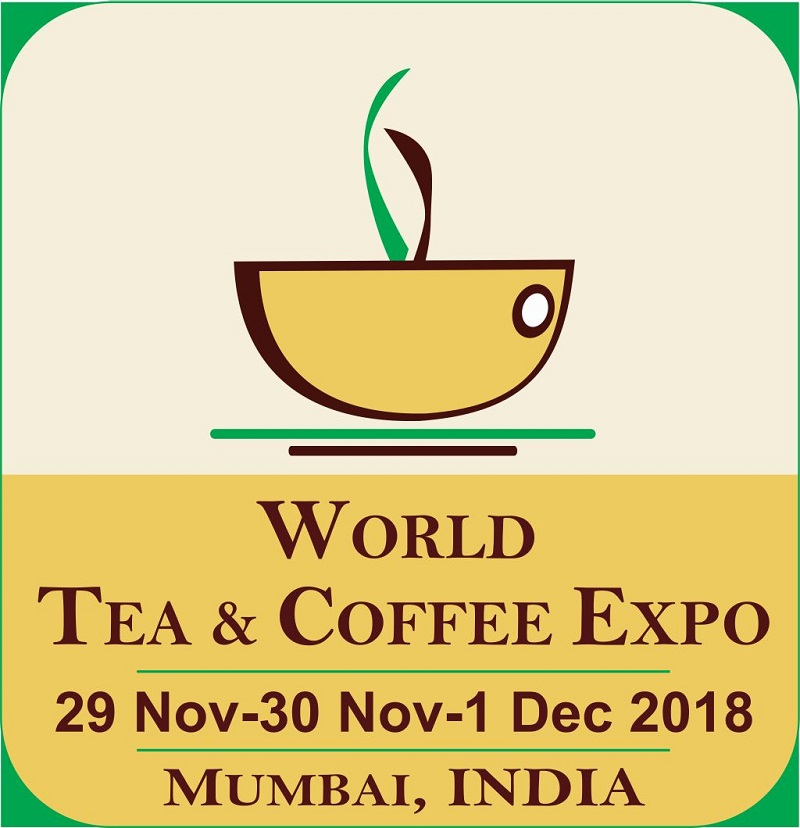 The 6th edition of World Tea Coffee Expo (WTCE), India's only international trade fair focused on the tea, coffee and the allied sectors, will take place at a new venue called Nehru Centre, Worli, Mumbai and will be spread across two floors.
The event will be attended by more than 90 exhibitors from eight countries, including government pavilions, and visited by more than 4,000 people. It offers huge potential for appointing distributors, bulk orders, joint ventures, franchising, networking, sharing knowledge, meeting government officials, marketing alliances and overall branding.
Taking place from Thursday, the 29th of November, to Saturday, the 1st of December, 2018, the show has become the ideal launch pad for new products in the Indian markets, especially for SMEs, as they don't have large budgets.
"In addition to showcasing the latest products, technologies, solutions and certifications, WTCE identifies market trends, global drivers, challenges, constraints, threats and investment opportunities of the RTD (Ready To Drink) Tea and Coffee market and creates awareness on market penetration strategies – both local and global," said Priti M Kapadia, Director at Sentinel Exhibitions Asia P Ltd, the organisers of the event.
WTCE supports the diverse needs of this market. For new entrants, the expo becomes a single sourcing avenue for all their requirements. In India, a number of Tea / Coffee estate owners are in the process of launching their own brands for which they seek latest technology and packaging. For such players to survive and thrive, they need to adapt innovative technology, quality services and diligence of international vendors.
Present at the event would be a display of innovative and exotic products, machineries, accessories, technologies, vending machines and certifications. In addition, activities were also planned, including B2B match-making, Workshops & Championships, a High Level 2-day Conference by Industry leaders, academicians and policy makers, export/import guidance kiosks, Knowledge zone and more.
This year's event is organised at a much bigger scape and it is expected to a success for the tea and coffee industry.