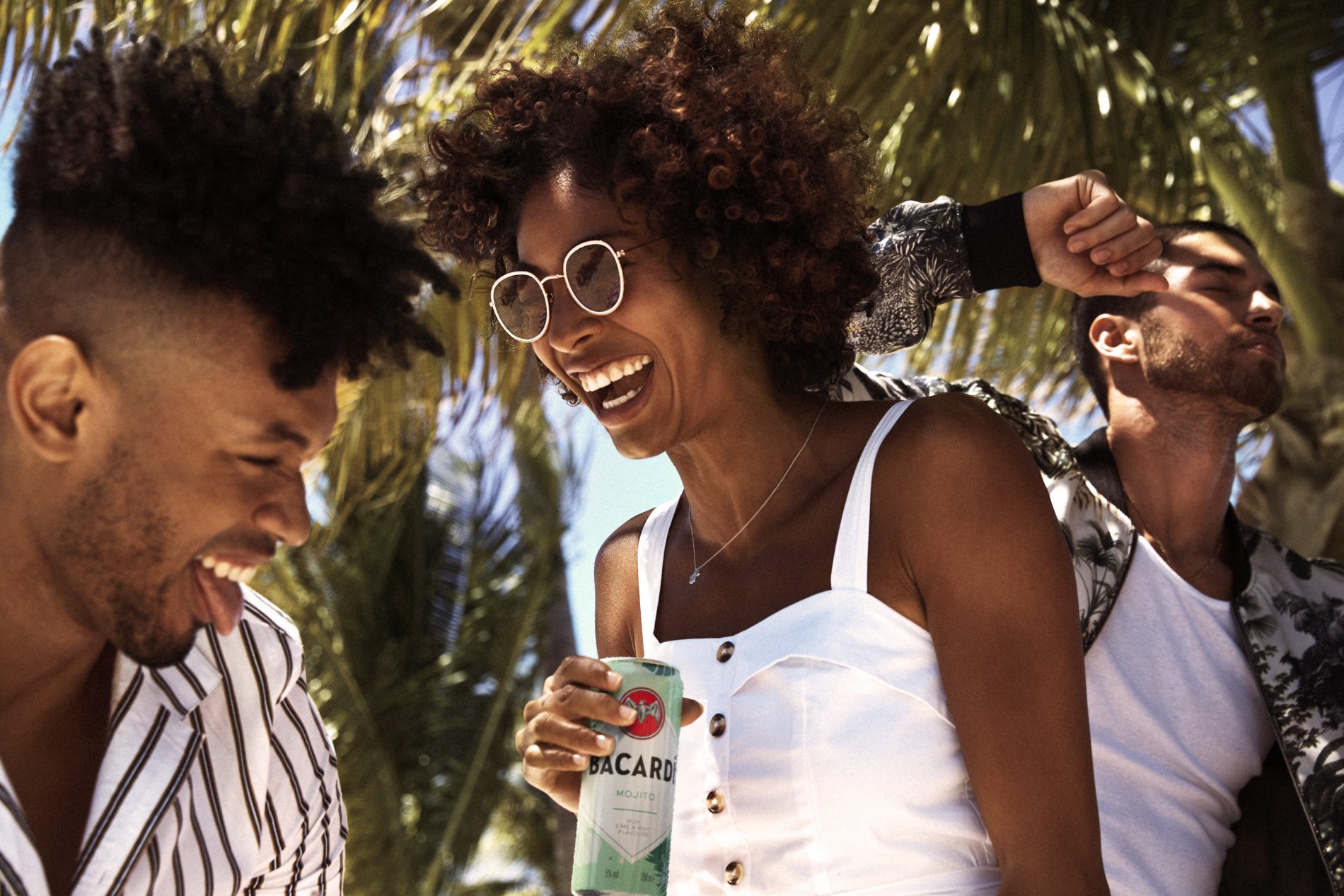 New research commissioned by family-owned spirits company, Bacardi, shows that following months of quarantine and limited social gatherings, the al fresco summer soirée will be top of the agenda, with more than a third (39%) saying they plan to spend more time socialising and enjoying drinks outdoors this summer compared to last year. The research comes out as Bacardi announces it will buy its 2,500 employees and their friends and family a cocktail this summer, as it takes them 'Back to the Bar' across Europe to show support for the bar community and help drive footfall to the newly reopened on-trade
On average, Brits surveyed are planning on spending 16 hours per week socialising outdoors this summer, with more than 70% of survey participants claiming outdoor gatherings are the easiest way to ensure social distancing. 25 – 29-year-old participants plan to spend the most time per week socialising in parks and gardens (22 hours on average).
As lockdown restrictions ease across the UK, reconnecting with friends and family was cited as the number one priority for 71% of participants, with barbeques (34%), enjoying a drink in a pub garden or roof terrace (30%) and picnics in the park (24%) just some of the ways the nation is set to enjoy time outdoors this summer.
With almost two-thirds (61%) saying they plan to enjoy a cocktail or mocktail outside as part of their summer plans, 25% of survey participants say they will bring their own ingredients to prepare them, while 20% will make a batch of cocktails at home to enjoy outside with friends. The Mojito and the Piña Colada (both at 24%) proved the favourite al fresco drink among park-ready-picnickers, followed by the spritz-style Gin Fizz (18%).
Bacardi is also seeing the 'cocktail in a can' take off as the weather heats up. Popular already for their convenience and portability, almost a quarter of those surveyed (24%) claimed they plan to purchase ready-to-drink cocktails or canned spirit and mixers for their socially-distanced summer get-togethers, with their portability, ease to keep cold, and their convenience cited as key reasons for stocking up on a pre-made tipple.
As well as heading out to parks, the survey results show 78% believe the Great British Garden Party is set to make a comeback this year. Second only to sausages on the BBQ, which was picked by over half the respondents (51%) as a garden party priority, were summer cocktails, an essential for two in five (41%) party planners. 
The trend for portable al fresco drinks has also led to the exciting emergence of 'cocktails-to-go'. Bars and restaurants have been quick to jump on the trend, offering their delicious drinks in takeaway cups for guests to enjoy outdoors, and they are proving popular, with 16% of sun-seeking socialites claiming they plan to use a home-delivery or takeaway service from a local pub or bar to provide bar-quality drinks or cocktails at an outdoor summer gathering. Ease and convenience (24%) and supporting a local bar (23%) were the top reasons cited for opting to order a cocktail-to-go this summer.