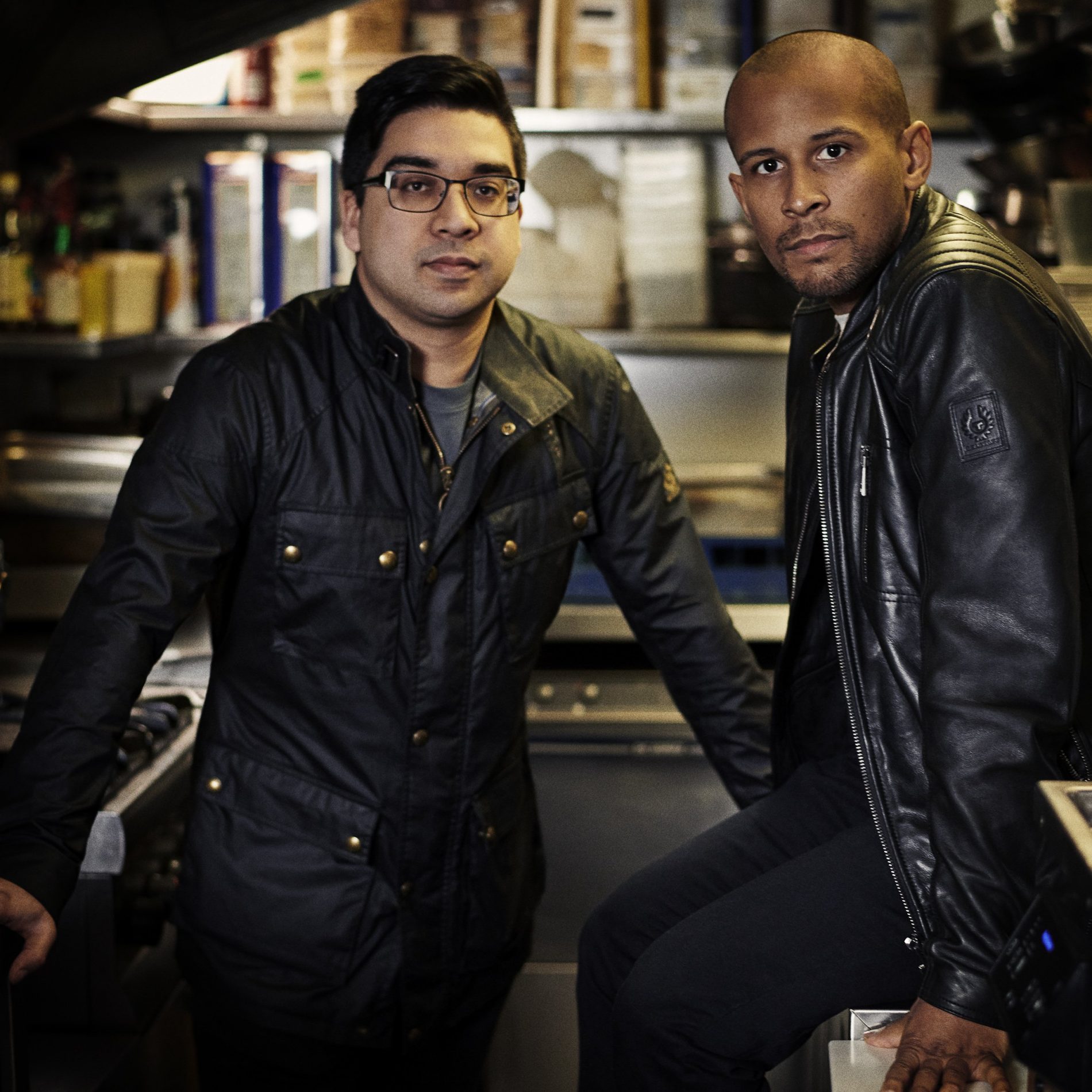 Brixton has always been a pretty 'cool' place for night owls, gig-goers and more recently, for foodies too. There has been a notable surge in interest lately amongst gastronomic gasbags when it comes to Brixton and a large part of that appeal is down to the cool and distinctly modern cuisines offered at Aaron Webster and Remi Williams' Smoke & Salt.
Started in 2014 by the friends, business partners and experienced chefs, the beginnings of Smoke & Salt were humble indeed, with the duo testing out their "casual fine-dining" concept at various supper clubs, residencies and pop-ups all over London. In the ensuing 5 years, however, it has blossomed from a dining club concept into a full-blown restaurant that combined the best British ingredients with modern cooking techniques and ancient recipes.
The restaurant as it is today opened in the 'Pop Brixton' space in 2017 and immediately found a home in the vibrant and forward-thinking community with a restaurant space built from a converted shipping container. As well as spending time on local community projects every week to give back to the area that has been so good to them, the duo is also aware of the district's fashionable aesthetics, so try to keep up to date with shifting local fashions.
They also, however, try to ensure that their style reflects their jobs and their passion. Remi explains: "We're dealing with coal, we're dealing with fire and we're dealing with smoke so we need something that's going to live up to the day-to-day rigours." Aaron adds: "Belstaff leather jackets are hard-wearing and practical. For me style is timeless, and that's what we try to hit with our cooking."
The duo hope to replicate the fortunes of the Kricket Indian start that help the space previously and have gone on to even bigger and better things in Soho and with their unique and flavoursome menu,  they might just do it! Whilst the idea was initially to go for a taster menu format, they have now settled on a small plate, pick 'n' mix concept that takes the best parts of Greek meze and Spanish tapas and combines them into something truly unique.
Mere words probably can't prepare your taste buds for the bold and clever flavours you'll be experiencing, but I'll try. Melt-in-the-mouth belly pork served with cured broccoli prepared like Korean kimchi, spiced sausage tartare prepared with chopped lamb and harissa sauce on a hot flatbread and fresh fish that falls off the fork and crumbles like butter between your teeth. This can all be washed down with a fine section of craft beers and exotic cocktails, including a Bloody Mary laced with kimchi.
Smoke & Salt Brixton is a restaurant and a brand that truly exemplifies the Belstaff brand – hard-wearing, industrious, effortlessly cool and never afraid to step out  on its own terms.