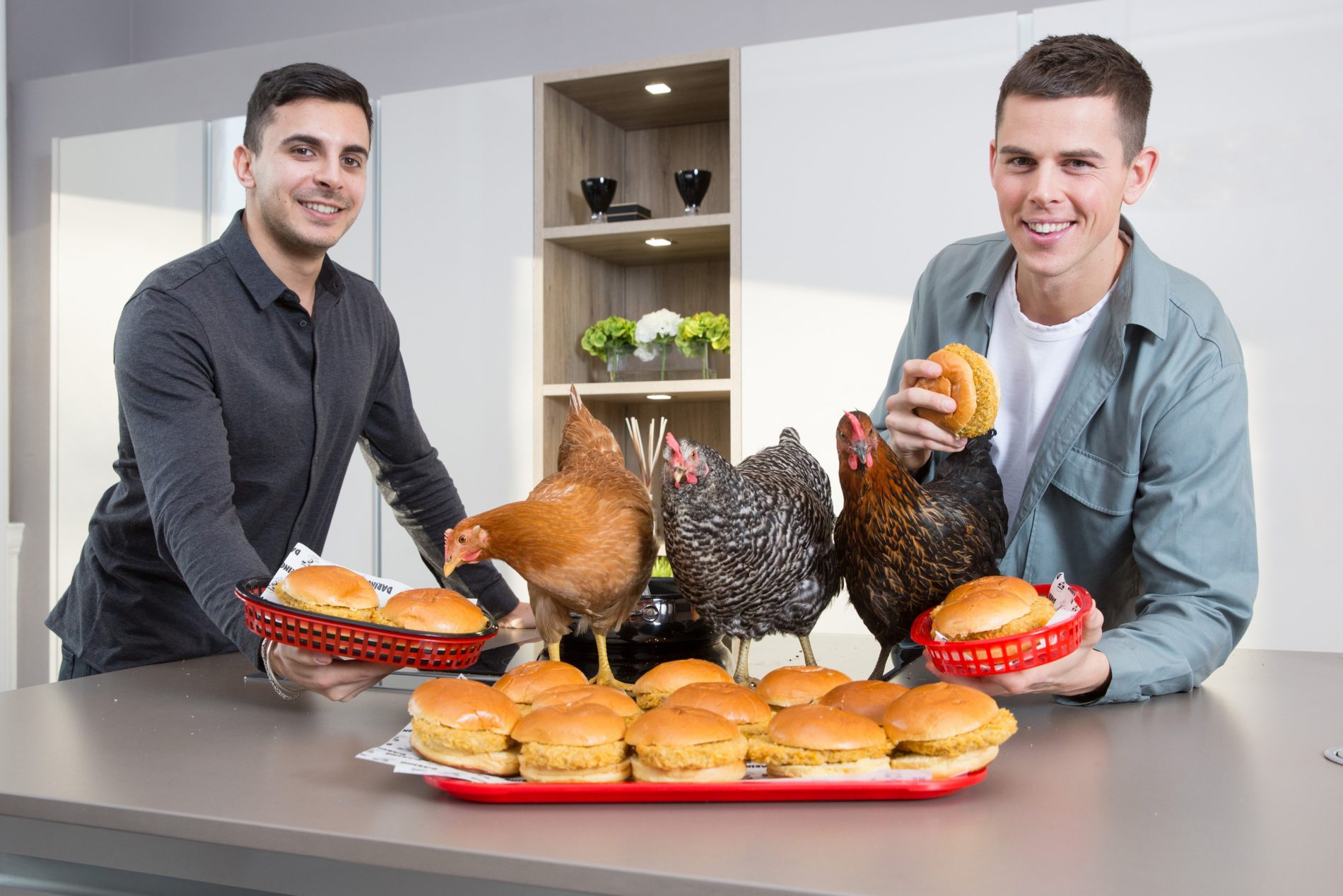 A new range of plant-based meat alternative, created by a new Scottish start-up DARING Foods, is set to hit the shelves. The Glasgow-based vegan food company said they've found the secret recipe to show the world that there is no need for animals to be food. The new range of beef, chicken and other meat alternatives provide another reason why plant-based diets shouldn't just be for "Veganuary".
Daring to eat into the UK's £7 billion plus meat industry, the company launched their bespoke vegan menu in 35 eateries across Glasgow, including burger joints BRGR and Buck's Bar. The menu will also be available in Burgers and Beers Grillhouse on the Royal Mile, Edinburgh, this month. 
The foods, which includes Moo-Free Burgers, Cluck-Free Fried Burgers, Cluck-Free Nuggets and Fishy-Free Fingers, will then be rolled-out to more than 1,000 restaurants across The UK by the end of the year. The ambitious start-up has also signed a major distribution deal with Lomond Foods and is in talks with several major supermarkets to create a retail offering.
Packed full of powerful plant proteins, the dishes are composed of a few simple ingredients, contain no palm oil, genetically modified organisms, hormones or antibiotics.
DARING Foods founders Ross Mackay from Glasgow, and business partner Eliott Kessas, a former corporate banker from Paris, decided to go plant-based three years ago, following a dare by friend who didn't believe they could give up meat. But for the estimated 3.5 million vegans in Britain, motivations span environmental, health and animal welfare concerns.
After one year of extensive research and development, and significant personal investment, they're now ready to launch their burgers, chicken and fish alternatives to the world.
The products provide maximum nutritional value and minimal environmental impact. For example, their innovative moo-less burger requires approximately 75% less water, 92% land usage and generate about 85% lower greenhouse gas emissions than the meat alternative.
DARING Foods bespoke menu will be available from 12 January in some of Glasgow's most-loved burger joints including BRGR, Buck's Bar, Buddy's BBQ and Burgers and Beers in Edinburgh.