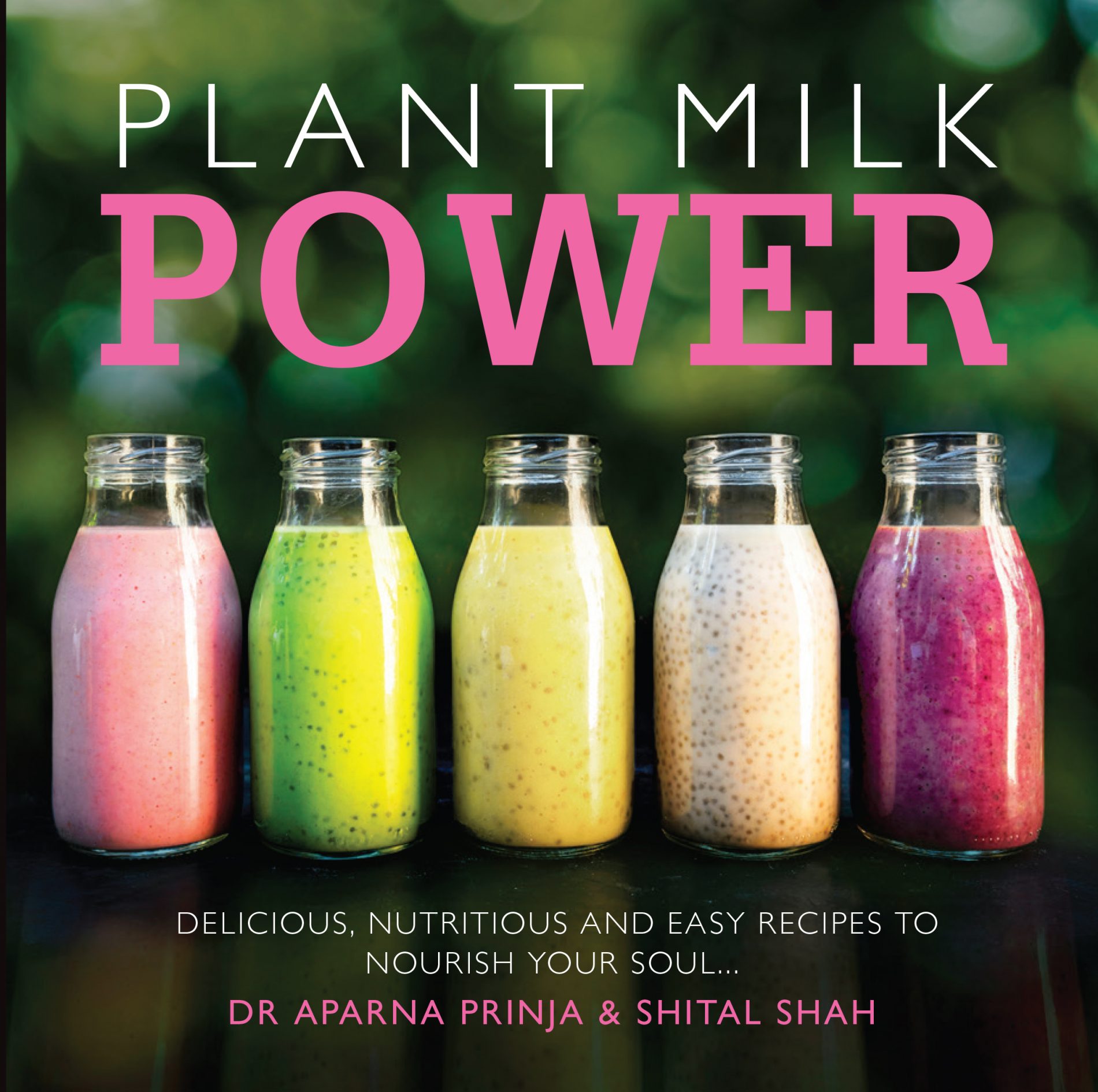 Plant Milk Power is a recipe book that couldn't be more timely, featuring recipes for homemade plant-based milks that are easy to make and provide fresh, healthy options for breakfast and snacking. Allegra McEvedy – a chef, writer, broadcaster and MBE for her work in the hospitality industry – has lauded the upcoming publication's importance. "Plant-based foods are of growing importance in people's lives and as a conscientious chef and mother, I am grateful for this vibrant and useful book by these two inspirational women."
Aparna Prinja, a doctor and nutritionist, and Shital Shah, a private catering entrepreneur, have collaborated to create their debut book, Plant Milk Power, on the back of a shared interest in encouraging healthy dietary habits. Whether it is a quick and healthy breakfast for individuals leading a hectic lifestyle, or those interested in non-animal foods, Plant Milk Power beautifully reinforces the need for fresh and natural ingredients to revitalise the body every day.
"This book aims to give you the inspiration and know-how to experiment with and enjoy a whole new world of nutrition and flavour. Learn how to nurture new habits, tantalise your taste buds and reinstate the equilibrium in your daily life," said Dr Aparna Prinja and Shital Shah , authors of Plant Milk Power.
The detailed information about the raw ingredients used provides an authoritative foundation, and debunks the common misperceptions about the lack of nutrients in plant-based milks by defining the natural sugars, fibre, protein, fats, vitamins, minerals and phytonutrients contained in the core ingredients.
The recipes themselves also document the usage of the raw ingredients in a way that complements the advantages while compensating for some inherent deficiencies in each of them. For example, the recipes suggest an optional addition of a pinch of kelp to enhance the iodine content without distorting the flavour. Likewise, they use a limited quantity of dates, instead of refined sugar, to sweeten the milks. The extensive health benefits coupled with the notes and cautions make the recipes personalised to one's nutritional balance and physiological needs.
The streamlined process for executing the recipes takes the tedium out of making a breakfast or nutritious beverage for people from all walks of life. The productivity of the recipes, the depth of data, the colourful images, ingredients and efficiency of the swift preparations make this book a "real eye-opener into the wonderful world of alternative, nutritious plant-based milks."
MasterChef winner and restaurant owner Simon Wood has endorsed the book with the above praise, as well as calling its recipes "delicious, vibrant, and visual delights". With a release date set for 7 th May 2019 and the backing of big names in a fast-moving and forward-looking industry, Plant Milk Power is ready to empower a growing wave of conscious eaters.
Plant Milk Power is a 144 page paperback and retails at £15. It will be available to purchase from Amazon, book shops including Waterstones and online fromwww.mezepublishing.co.uk.