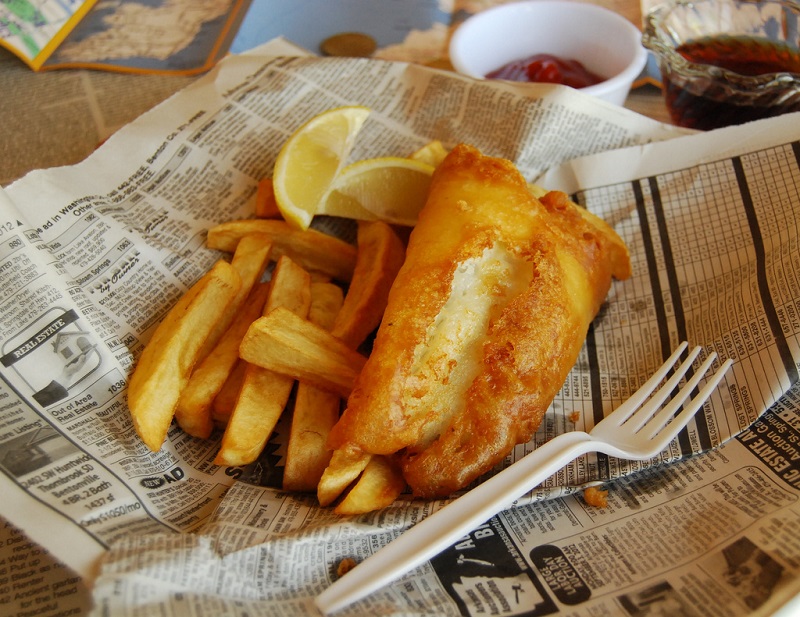 People for the Ethical Treatment of Animals (PETA) has proposed a new category for the 30th anniversary of The National Fish & Chip Awards entitled 'Best Vegan Fish and Chips' through a letter to the CEO of Seafish who administers the awards.
Vegan fish is generally made from tofu wrapped in nori, battered, and fried, and it was featured on the menus of previous National Fish & Chip Awards winners, such as Scotland's Land & Sea and Simpsons Fish & Chips. A growing number of traditional chippies and restaurants have also started to promote the vegan fish and chips, including The Veggie Chippy in Birmingham, Matter Fastfoods in Bristol, Holy Cow in Edinburgh, Make No Bones in Sheffield, The Railway Hotel in Southend-on-Sea, and The Dove and The Dovetail, Veg Bar, and Norman's Coach and Horses in London.
"We all know that our oceans and the animals who live there are under threat," writes PETA Director of Vegan Corporate Projects Dawn Carr. "Adding a 'Best Vegan Fish and Chips' category to your awards would be a great way to showcase some of the progressive businesses offering an alternative to fish flesh and provide Seafish with the opportunity to highlight an option that takes some of the pressure off our troubled seas."
PETA's motto says that 'animals are not ours to eat' and the organisation claims that apart from sparing fish immense pain and distress, vegans are also less prone to suffering from cancer, obesity, and diabetes.
The finalists for the National Fish & Chip Awards have been announced today in all of its categories: 'Fish and Chip Shop of the Year Award', 'Best Newcomer Award', 'Good Catch – The Sustainable Seafood Award', 'Healthy Eating Fish and Chips Award' and many others that can be accessed on its official website. The official National Fish and Chip Day 2018 has also been announced to be held on Friday 1st of June.