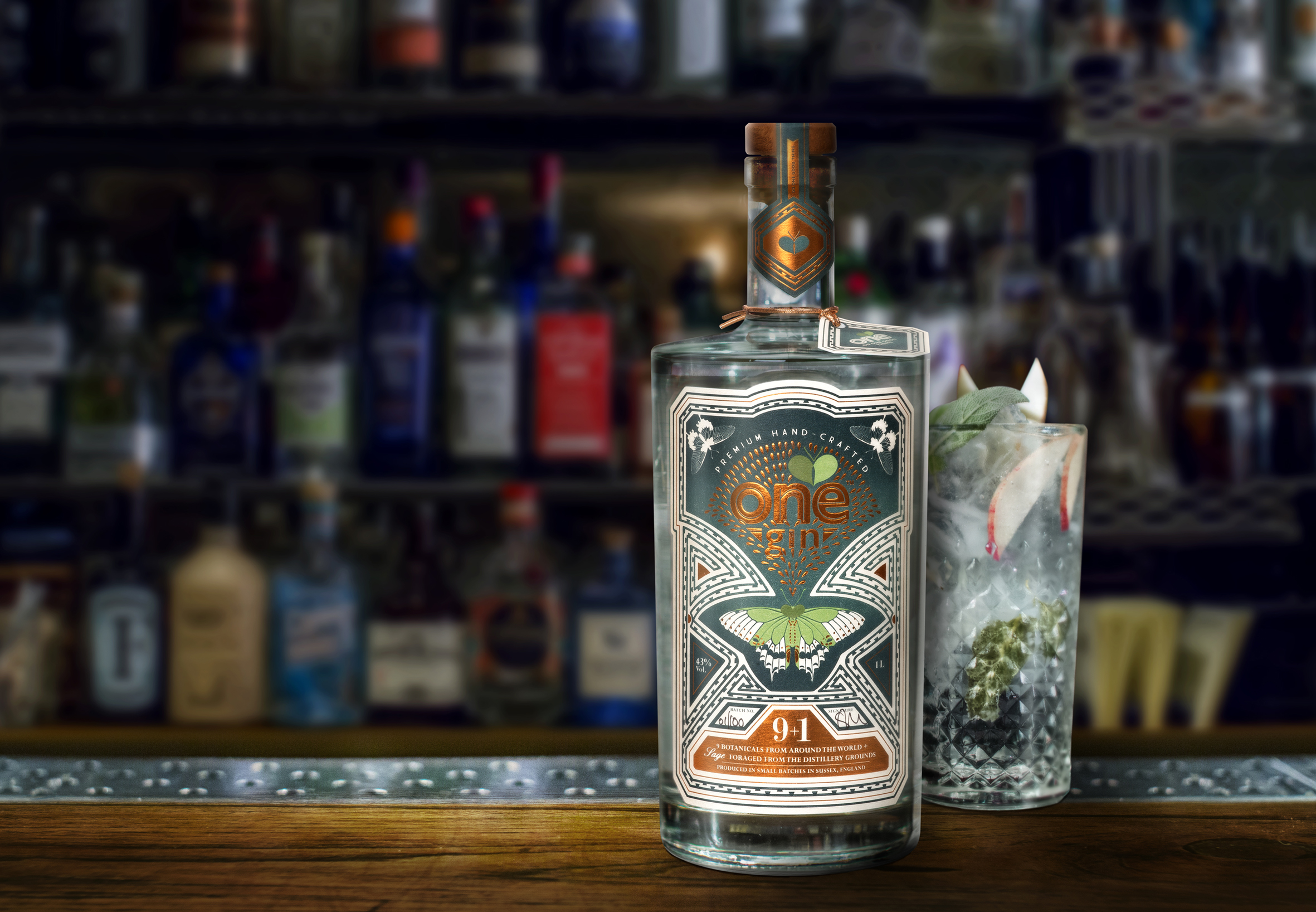 One Gin was selected as the gin supplier of choice at the National Television Awards 2018, held at the O2 London on the 23rd of January. It will be serving the signature 'One Sage Smash' cocktail and a classic G&T with its partner Fentimans Tonic. Those who are doing Dry January were not forgotten, and One Gin will offer One Origins, a botanically infused spring water range. The other beverage partners for the awards are the international household brands Heineken, Echo Falls, and Champagne Collet.
"We are honoured to be selected as the gin partner for the National Television Awards and excited to serve One Gin to such a talented audience. We hope they will be inspired to spread the word about One Gin and the good work of The One Foundation," said Ian Spooner, Managing Director at The Spirit of One.
The IWSC Gold award winner is distilled using nine botanicals from around the world plus one signature botanical, fresh sage from the grounds of the distillery, which gives it a unique flavour. Its smooth finish comes from the fact that it is hand-crafted in small batched in a copper pot still.
'Sage' is a word derived from the Latin word 'salvare', which means to heal. This meaning ties perfectly with One's vision to channel profits into helping the estimated 663 million people that have no access to clean water.
One Gin is perfect for a classic G&T with a slice of crisp apple and a sage leaf to garnish and for those who like to try new drinks; the brand has also designed a range of cocktails. It is available for purchase in selected bottle shops across the UK, Harvey Nichols stores, Hawksmoor Restaurants nationwide, and top bars like Mr Fogg's and The Gibson.