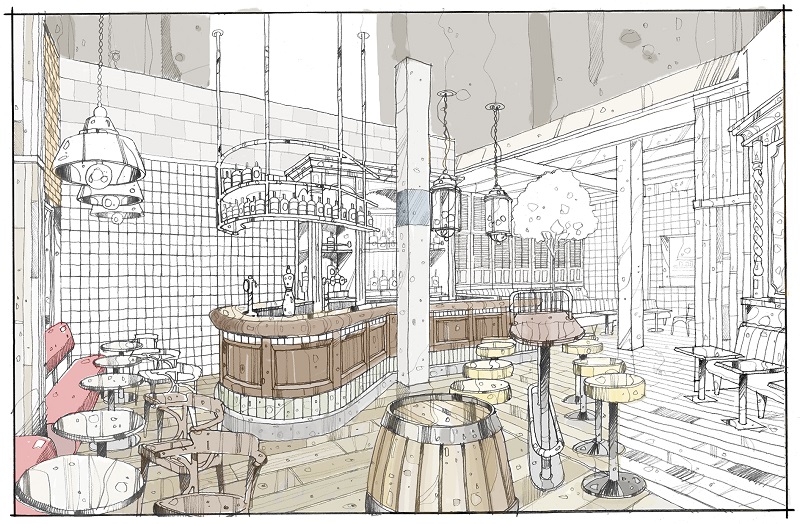 The chef, Omar Allibhoy has announced that he will be opening his seventh tapas bar in June this year. The Spanish TV chef will be opening his new restaurant Tapas Revolution in SouthGate, Bath. The TV chef has proved quite popular and has been called in the past the Antonio Banderas of cooking by famous chef Gordon Ramsay. Omar intends on bringing an authentic tapas experience to the UK with the opening of his Bath bar.
SouthGate is a popular location, with a number of shops and different dining locations and a buzzing atmosphere. This is the prime location in which Omar will open his all day, contemporary tapas bar. The dishes served will be created using the best ingredients that have been sourced from a number of small artisan producers in Spain. All of the dishes served on the menu will be freshly prepared and can be served alongside premium Gin Tonics that are served in the traditional balloon shaped glass, Copa de Balón. Tapas Revolution will also have an extensive and Spanish inspired cocktail list that has been created through a partnership that has been formed with Cocktail Trading Co. Like all traditional Tapas bars, Tapas Revolution will be open all day and will offer a menu that will take diners on an adventure across Spain.
Omar has created his menu by taking inspiration from his family's recipes, as he grew up within the Spanish culinary culture of sharing and socialising while eating. Tapas Revolution has also been inspired by the bustling tapas bars that are located in Madrid, Barcelona and Seville. Hopefully the restaurant will be able to recreate the culture and atmosphere of these Spanish bars in Bath.
Omar Allibhoy has had the honour of cooking for a number of well-known people including Penelope Cruz, Johnny Depp, Antonio Bandera, Tom Hanks and Bill Nighy. Omar has also cooked for royal diners including Prince William the Duke of Cambridge. Omar has also written two cookbooks and made several television appearances on Saturday Kitchen, Sunday Brunch, MasterChef, The One Show and This Morning.